OtterBox and extremely protective cases for mobile devices and tablets are practically synonymous; the most popular series being Defender and Reflex.
The Reflex iPad case from Otterbox is slimmer and not as bulky as the case from Defender Series; it is a compact and lightweight protective case. It was made as a case for iPad 2 at the first place, but now new and improved model for iPad 3rd generation and iPad 4th generation has hit the market.

Otterbox Reflex Series Pad 3, iPad 4 Case – ASH
The Reflex Series iPad 3 / iPad 4 Case from Otterbox comes with an interesting design so it can come off really easily, it protects the tablet efficiently and is built from high quality materials combining polycarbonate and silicone in a best possible way. The case is made of two parts that snap on together, staying in place; cushions of air in the corners improve the flexibility of the case and absorb any kind of impact.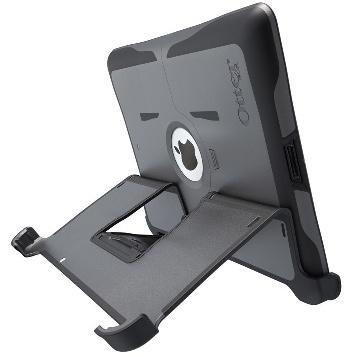 The Otterbox Reflex case gives your Apple iPad not only perfect protection against bumps and falls, but it also can be used as a stand, so you can put your iPad in a perfect angle for watching videos/slideshows or typing. All functions and features of the iPad are easily reachable through this tough case including speaker, headphone jack, camera and connector port.
If you decide to buy this case, you will also get a thin iPad 3 / iPad 4 screen protector, free of charge, along with a squeegee and a cleaning cloth. You can pick one of three available colours: ASH, VAPOR, ZINGER
Check OtterBox Cases for iPad here:
http://www.mytrendyphone.co.uk/shop/ipad-3-otterbox-198976c1.html