Bohemian weddings are becoming more and more trendy, thanks to celebrities like Poppy Delevingne and Ashlee Simpson who so easily give bohemian weddings a good name. There's a certain beauty about boho-themed weddings because of all the simple details incorporated. Plus, because these kinds of ceremonies are mostly very small and intimate, they are always heartfelt.
Dreaming of tying the knot in a one-of-a-kind bohemian ceremony? Here are some tips to help you out:
Keep it Simple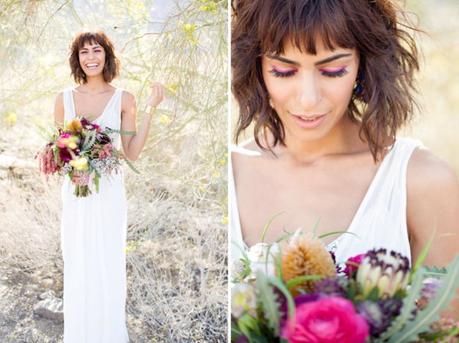 A bohemian bride is easy-breezy beautiful. There is no need for big and expensive gowns or perfectly coiffed hair. To pull off a boho bride look, it is important to keep things simple and fuss-free, from makeup and hair to bridal shoes. Go for an effortlessly beautiful vibe instead of grand and glamorous. You can even go barefoot if you want!
Connect with Nature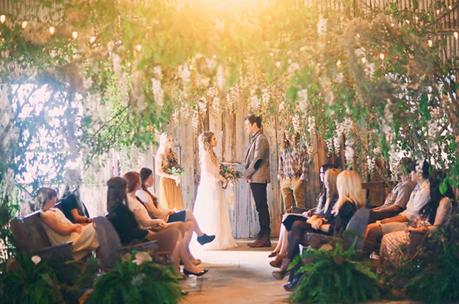 While bohemian weddings can be done in indoor locations, they are best in the outdoors like gardens or at the beach. Non-traditional venues like private estates, rustic ranches and vineyards are all great locations to consider. Since these places are surrounded with nature, they make the event feel more warm and special.
Flowers Everywhere!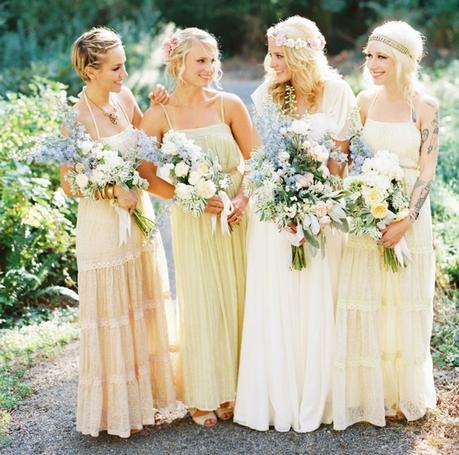 Incorporating elements of nature like flowers, branches and leaves into the bridal ensemble or decorations will also bring together everything. We particularly love the assortment of wild flowers with different shapes and sizes and have been filled with fern leaves or grasses for that bohemian, free spirit feel.
Be Present in the Moment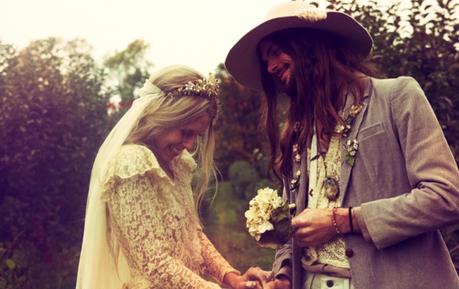 One of the best reasons to have this kind of wedding is because of its intimacy. Unlike grandiose walks down the aisle in grand churches with hundreds of guests, the most significant part of this ceremony is the union of your love for one another. So, take that in, along with the gorgeous floral-filled venue and teary-eyed family members that will make this wedding one to remember.