Hi everyone, here is a quick post on my favorite highlighting product;
Illamasqua Cream Blush in Lies
. This blush costs £16.50. I use this product on my cheekbones to give them more definition.
The packaging is a rather boxy plastic black case with a clear window to see the product.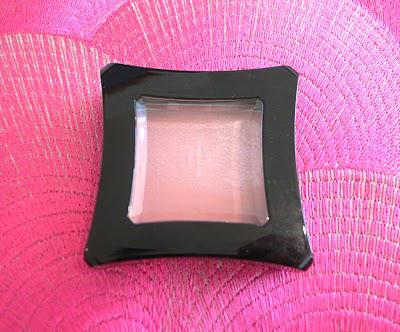 You get quite a lot of product for
£16.50
. A little of this goes a very long way, so this highlighter would last a long time. I've had this product since the end of last year, and there's still so much of it left. The product itself is very sheer and creamy. I love the texture and consistency. It feels light as air and smooth as silk on my skin.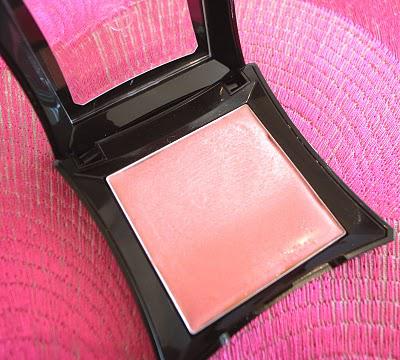 The shade is described as a
pearlescent cool pink
. It's a really subtle shade with super fine shimmers, hence great for highlighting!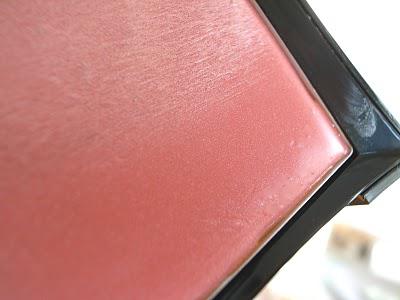 I use my
Illamasqua Blusher Brush 2
to apply this highlight. As the product is a cream rather than a powder, I find this brush to be perfect in picking up just the right amount of highlight. The bristles are extremely soft and the highlight just glides easily onto my skin. I love this brush as it's great for use with powder blushes too.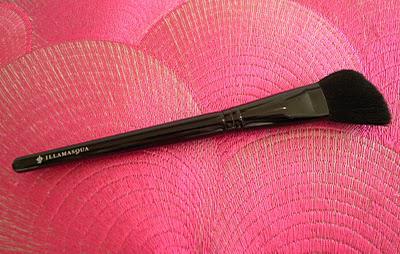 Here is a swatch of the highlight on my skin. It's partially blended in the pic below, so you can have a feel for what the color is like. It really is a really pretty pink shimmer.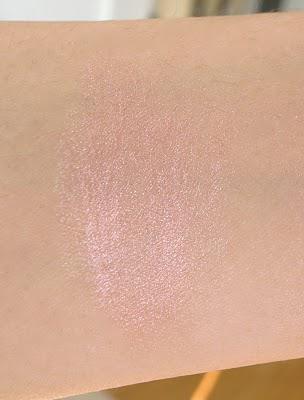 Here is the highlight fully blended. It gives a lovely dewy shimmer to my skin.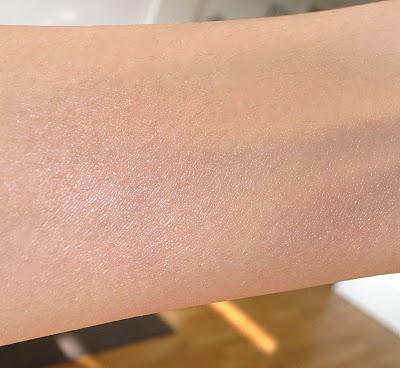 And finally, here is an old FOTD of my using the highlight on my cheekbones, on top of blush.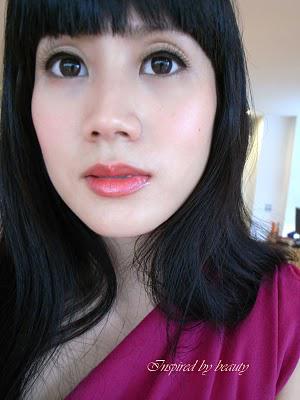 Pros:
- pretty pink shade
- gives a great dewy highlight to cheekbones
- feels light and silky on the skin
- product lasts a long time
Cons:
- chunky packaging


Before I finish, I'm sure you've all heard about the devastation in Japan. Please pray for them all. My husband and I are huge fans of Japan. We find the country so beautiful, the people so wonderful and dedicated in every little thing they do. Most of all, we love their culture. It's so sad to see such a beautiful country suffer such destruction.