One of the circle lens brand that has been getting a lot of love lately is the I.Fairy. I've been given a chance to review the I.Fairy Moe Moe Circle Lenses by Uniqso. As always, I will give you my honest opinions on the product.
I.Fairy Moe Moe Circle Lenses are by far the brightest circle lens that I've tried. The shade is in brown but it wears a lot like gold and reminds me of Twilight vampires' eyes. This makes you stand out a lot if you're wearing it during the day and more so at night when hit by the light.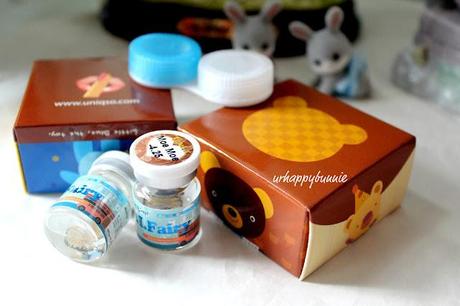 It has a diameter of 16mm and it does make your eyes look bigger but I see little difference in size compared to a 14.5mm and 15mm. I believe if it has a darker outer ring it the enlargement of the eyes would be more prominent but alas, this particular lens has a lighter outer ring.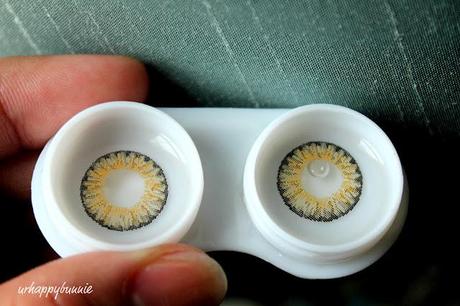 As for the comfort and wear of this particular pair of lenses, they are really good! I wore it for a good 9 hours when I went out at night with a friend and it didn't dry out or irritate my eyes. It was a somewhat chilly evening out too when I wore this and I had the wind blow straight into my eyes a couple of times but surprisingly I didn't have a problem with my lenses which I sometimes experience with other lenses in the same situation.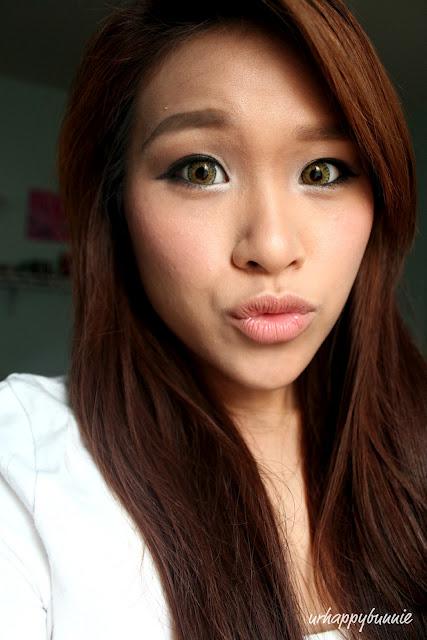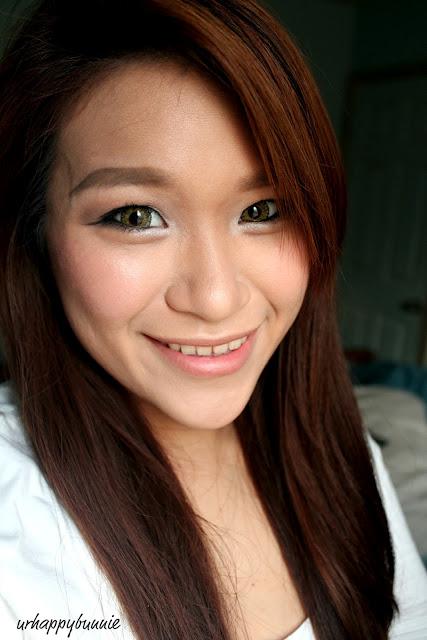 Price-wise, this retails at Uniqso for $22.90 per pair and this is just the right price for a circle lens. 
Overall, I give this lenses a rating of 4.8 out of 5! Why I didn't give it a perfect 5? Just for my personal preference of having a darker outer ring for enlargement, but other than that, this pair of lenses are great! If you are someone who like brighter circle lenses this is perfect. This is not a natural looking circle lens though.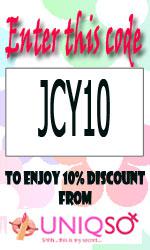 Uniqso gave me an opportunity to have you, my dearest readers and followers to enjoy a 10% discount on anything from Uniqso. Just enter this code. :)
Hope you like this review!