Though two-week honeymoons remain the norm, an increasing number of couples are opting to take a longer period off work (or even jack it all in) to really make the most of their first married holiday. And if you can afford to, why not? It's a great way to see all those countries you've always wanted to see, or to take things a bit more leisurely after the busy run up to your wedding. The word "maximoon" gets bandied around a lot these days, but personally I'm not a huge fan of it – a honeymoon is a honeymoon, right?
Honeymooning for a longer period doesn't have to mean spending ridiculous amounts of money – though the more you can save in advance, the better. Obviously, the biggest way to keep costs down is to stay in cheaper accommodation – put a bit of money aside for a few nights in a fancy hotel so you don't miss out on a bit of honeymoon luxury, but save your pennies by staying in cheaper places the rest of the time. You'll be surprised by how many lovely places to stay there are (especially in "less developed" parts of the world) that won't even come close to breaking the bank. And don't be put off by the idea of "backpacking" – even hostels are, generally, a lot snazzier than they used to be (check out this place in Singapore), and it's more about a way of travelling than about spending your days feeling a bit grubby and sharing a room with fifteen other smelly Westerners (though if that's what floats your boat, it can be…)
Here's a few of my favourite ideas for longer honeymoons, which are especially ideal if you're thinking of going away for a good few months – the longer you go for, the more you can fit in, or the longer you can spend in each place.
The classic: round-the-world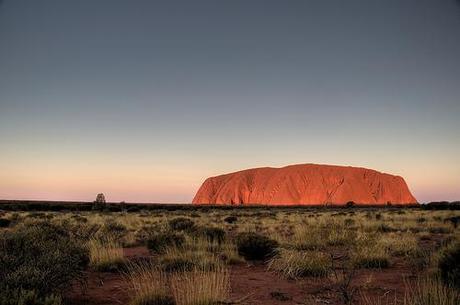 This is ideal if you've got at least six months to spare, allowing you fit in a fair few countries as you make your way around the world. Potential country combinations are almost limitless – though I'd recommend trying to limit yourselves a little so that you feel like you're spending a decent amount of time in each place. A classic route could take you from the UK to India, then to Bangkok and overland to Singapore, before heading to Australia and New Zealand, then French Polynesia, Los Angeles and San Francisco, before heading home. Or you could start in Moscow and catch the Trans-Mongolian across Russia, through Mongolia and finally to Beijing, from where you can head further into Asia before continuing to the Pacific region and on to South America. A good resource for figuring out routes is STA's round-the-world route planner, but you'll need to talk them (or another travel agent like Trailfinders) in order to book the flights. Round-the-world flights will often cost in the region of £1000 per person, which is pretty good value when  you consider that a return to Asia and Australia can cost around £700 and £1000 respectively.
The big drive: across the USA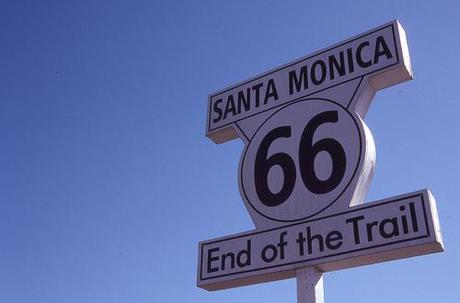 There are countless places where you can have an amazing road trip, but nowhere really does travelling by car like the States does. There's a staggering diversity of landscapes – from dusty deserts and snowy mountains to the Louisiana bayous and vast plains – which will ensure this feels like a real adventure. Though you can, theoretically, drive from coast to coast in a lot less time, take three months (the length of an American visa) to get from New York to Los Angeles, either planning out your route in advance to hit all the places you want to see, or seeing where the road takes you as you travel – there's something so exciting about having the freedom to make things up as you go along. If you've got the time, you could combine it with some time in Canada, or head into Mexico for a well-deserved beach break at the end of all that driving.
The overland trip: through southeast Asia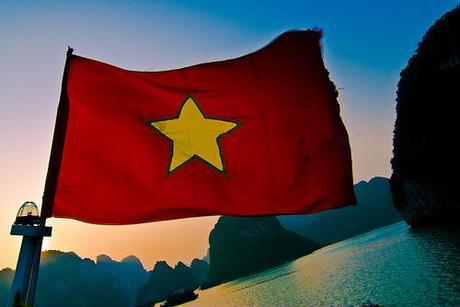 There's enough in southeast Asia to keep you busy for months on end. A classic route through the region could begin in Hanoi, Vietnam, taking you down along the coast before heading up into Cambodia to see the atmospheric ruins at Angkor Wat, and then up into languid Laos, where you really shouldn't miss the gorgeous old temple town of Luang Prabang. From there, you could catch the boat up the Mekong to the Thai border (there's even even a more luxurious option if you don't want to be cramped on a boat with hundreds of other tourists), where you can make your way slowly down to the glorious Thai islands, then into Malaysia and Singapore for amazing food. From there, you could jump over to explore Indonesia (or just enjoy more beaches in Bali and Lombok), or into Malaysian Borneo for superlative wildlife-watching.
The grand tour: around Europe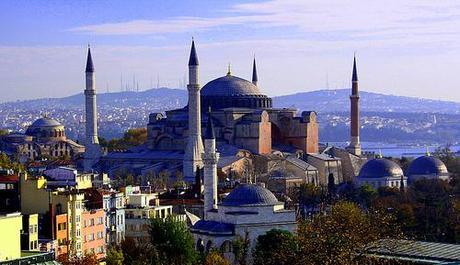 In the seventeenth and eighteenth centuries, young, wealthy Englishmen (and women), undertook a "grand tour" of Europe – a precursor of sorts to todays gap year – with the idea of being educated in art, ancient history and music. Relive the romance of these earlier travellers by taking a leisurely journey around the Continent, preferably by train – the European train network is fantastic, or you could always splash out on the Orient Express. A classic route could take you overland from London to Paris by Eurostar, on to Venice by sleeper train, then down to Bari to catch a ferry to Greece, where you could easily spend weeks island-hopping. Or cut across the heart of the continent, stopping in Munich, Salzburg, Vienna and Budapest (among others) before reaching alluring Istanbul, straddling both Europe and Asia. For information about train travel in Europe (and beyond), check out the excellent Man in Seat 61.
Photos courtesy of nosha; Tony Case; HKmPUA; Andrew E. Larsen