An acclaimed fashion designer from Lebanon, Reem Acra has become well known for her gorgeous bridal gown designs with her designed gracing the racks of high end and well known stores and boutiques in many countries. Reem spent time studying in both Paris and New York – two of the fashion capitals of the world and she now has her own flagship store based in New York City.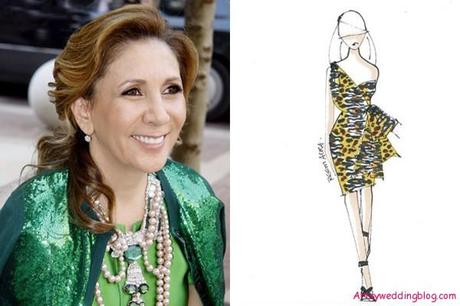 Her interest in design started as a youngster and was encouraged by her grandmother, who was a creative and artistic person in her own right. After she completed her studies and work experience in design in Paris and New York she quickly started to gain recognition through her beautiful designs and fantastic embroidery. In fact, she actually started her career as an embroidery artist in New York and in 1995 she launched her own bridal gown company.
The unique style of Reem Acra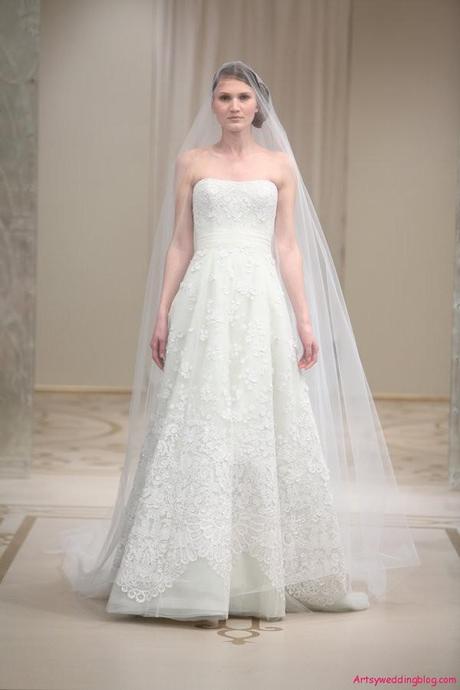 The bridal gowns that are created by Reem Acra are truly magnificent ones, which use her signature method of combing rich fabrics with intricate beaded embroidery and fine detail. These stunning gowns are created with her own passion for fashion in mind, encompassing glamor, style, elegance and tastefulness. Her bridal gowns also manage to combine traditional, classic vibes with contemporary and unique.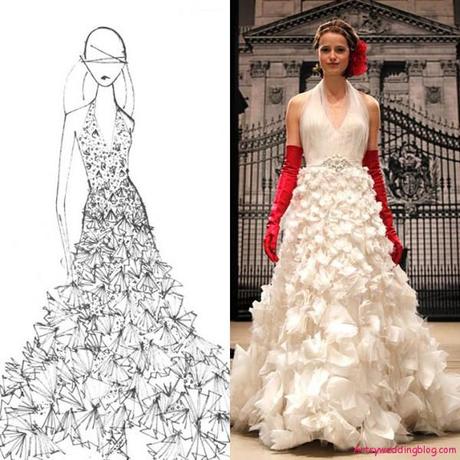 Her keen eye for detail and creative designs have resulted in many celebrities and brides opting for her evening dresses and bridal gowns for a special event or for their big day. With the glamor and sophistication that her bridal gowns ooze they are often the first choice of discerning brides who want something that is individual, unique and tasteful.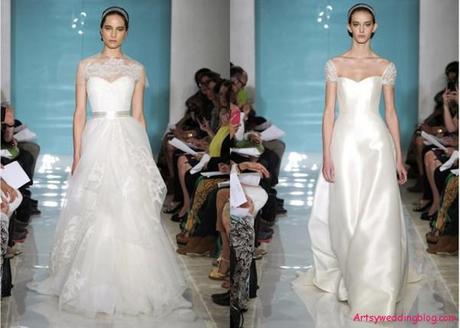 Whilst the bridal gowns from Reem Acra are not designed for the budget side of the market, many brides are prepared to save up or put a larger chunk of their wedding budget towards the dress simply to be able to glide down the aisle in one of the fabulous gowns that are designed by Reem. Her gorgeous gowns are designed to flatter different body shapes and suit a range of tastes.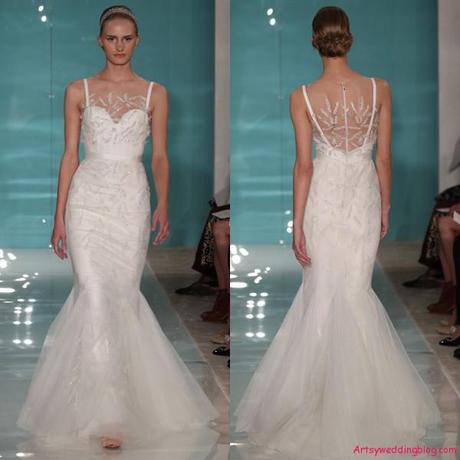 From sensuous mermaid style dresses adorned with fine detail and embroidery to full dresses combining satin and lace with ruffles and drapes, brides can be as glamorous, elegant, graceful or traditional as they want to be on their big day. Whilst the actual appearance of her different bridal line varies from one gown to another, all have the same tasteful combination of sumptuous materials and fine detail.