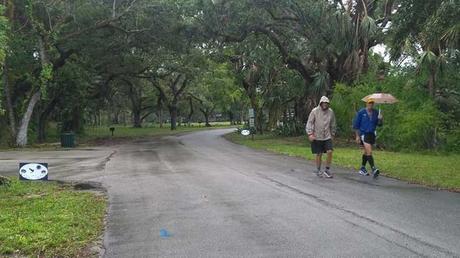 Sarah Barnett and Nicolae Buceanu continue to lead the Icarus Florida UltraFest with 211 km and 318 km respectively. Brad Compton is 25 km behind the leader and Arun Bhardwaj has dropped to fifth place while Chris Stevens has moved into third and Tom Nasuta has moved into fourth place.
It was raining earlier today. According to the race facebook page everyones fine.
Links:
Website: www.icarusfloridaultrafest.com
Facebook: www.facebook.com/icarusultra
Live Results:
https://www.mcmtiming.com
http://my6.raceresult.com/85884/
Multidays.com The home of multiday running news and events.

Transe-Gaule 2010 is upon us and this will be the 8th edition across France from Roscoff to Gruissan on the Mediterranean. RD JB Jaouen sends this reminder that the race will have daily updates with [...]

Vol State to Double 24 hr Vol State was a real wake up for me. I ran 57 miles on day 1 in about 12 hours. Ave 4.66 miles/hr. Never recovered from day 1 - [...]