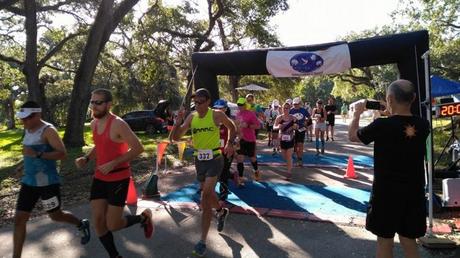 Icarus Florida UltraFest 2017 - Results are available on the race website.
The race has just drawn to a close in Florida and the winners of the 6 day race are Sarah Barnett (AUS) with 541 km for the women and Nicolae Buceanu (ROM) with 658 km for the men.
In the 72 hour Annabel Hepworth was the only woman and covered 325 km and the only man was Mark Prezzemolo who ran 285 km.
In the 48 hour Olivier Leblond set a new American 48 hour record with just over 421 km.
Unofficial results
Links:
Website: www.icarusfloridaultrafest.com
Facebook: www.facebook.com/icarusultra
Live Results:
https://www.mcmtiming.com
http://my6.raceresult.com/85884/
Multidays.com The home of multiday running news and events.

Congratulations to Trond Sjavic and Sarah Barnett for winning the Athens 1000 km World Cup at the 2011 Athens International Ultra Festival in Greece. This is the only event of its kind currently being held. [...]

Jesper Olsen, one of Denmarks finest ultrarunners, has won the George Archer 6 day race North of Johannesburg, South Africa. Jesper totalled 685 km, 425 miles. Second place was Vlastimil Dvoracek from the Czech Republic [...]