Hey everyone!
Today I'm reviewing a website called ~ iBhejo.com, where we can shop for US brands at the best prices and deliver them to you as fast as possible with the comfort of sitting in home without worrying about the hassles of paying huge amounts to Customs which are very prone in International shipping.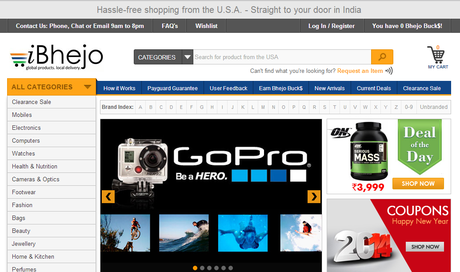 iBhejo.com ~ One stop destination to shop US brands
About iBhejo.com
BHEJO (bhay-jo) Hindi verb
to send to someone; to deliver a package
Bhejo, LLC. is a registered corporation in the United States, and as the name suggests, they specialize in procuring products from the U.S. and deliver them directly to consumers based in India. They offer customers in India a simple and efficient way to purchase products not normally available in India. They are committed in serving with the best prices and fastest delivery possible.
They partner with various fulfillment service providers and resellers in India and the U.S. to procure genuine products at the best prices and deliver them to you as fast as possible. In some cases, they may deal directly with suppliers and in other cases they will purchase from qualified retailers. In most cases unless specified in the listing, they may have not partnered with or maintain a direct relationship to the brands mentioned.
The customer service center is located in Mumbai, India and are available at the above times (9am to 7pm) to handle queries. 
There are more than 15 categories with 1000's of sub-categories and you can shop variety of products from USA. You'll find designer watches, imported shoes, elegant apparels, cameras and optics, designer accessories, mobile & gaming materials and international makeup and skincare!
Alba Botanica, Almay, American Crew, Avene, Avalon Organics, Banana Boat, Bare Escentuals, Bare Minerals, Becca, Benefit, Bioderma, Bobbi brown, burberry, Burt's Bees, Christian Dior, Clarins, CoverGirl, Dolce & Gabbana, Guerlain, Korres, Lorac, NARS, Palmers, Physician's Formula, Sephora, Sisley, Too Faced, Victoria's Secret, YSL, etc. are some of the brands from Makeup and Skin Care range.
Some of the best brands that you'll find in iBhejo are Apple, Sony, Puma, BlackBerry, Epson, Samsung, Armani, Fossil, etc all from the USA imported to the Indian market.
How it works:
Access to products not available in your local area
Competitive Prices
Guaranteed Delivery with PayGuard protection
Delivery of your international item within 2 weeks
One fixed price for all your purchases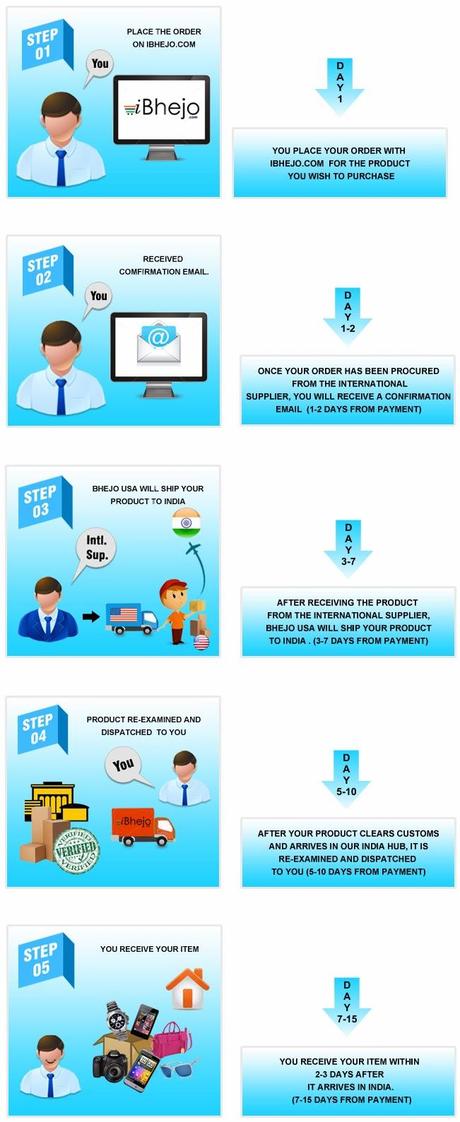 iBhejo.com ~ One stop destination to shop US brands
You can also earn points from each transaction you make. These rewards points can be used towards your future purchases. You can earn 1 point with every Rs 100 you spend at ibhejo.com. Use the 1 point = Re 1 towards your next purchase. When you join iBhejo rewards program, you can earn 100 points instantly. Get exclusive free gifts from iBhejo for VIP rewards. 

iBhejo.com ~ One stop destination to shop US brands
Payments can be made through Credit cards, Debit cards and wire transfer payments through a highly secured payment gateway. 
Hope you all love this online site, do visit and enjoy your shopping!
This is a sponsored post, but the views expressed here are my original.