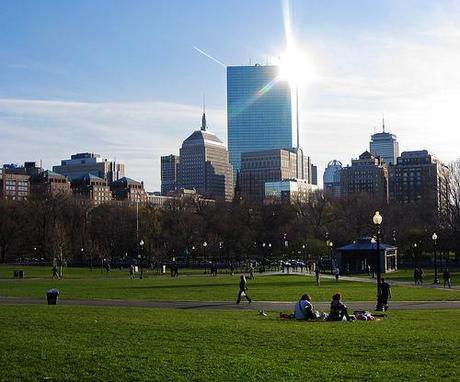 Picture credit: Kmohman on Flickr
I love Boston! I went there the first time when I was a teenager. I was still in "regular sizes" at the time. I was walking through Boston Common with my Mother and I saw a woman walking a dog, She was a larger woman, average height, probably about a 26/28, maybe bigger. I turned to my Mother and said "If I ever get that fat please shoot me".
It's been a long time since I said that and my memory is a bit faded, but I'm pretty sure I was bigger than that lady before I started to lose weight and if she was a 26/28. I just barely left that size behind
Christmas
of last year.
'Nuff said.
As always. Thanks for reading.