Hey everybody! I have been neglecting my blog and i feel really sad about this :( just either been really busy with work, or been sad about a certain man (especially with Valentines day just gone) and it's been hard to find any motivation to do anything. But, this is hopefully post 1 of 2 today (if the City Link man comes today, I'll have some lovely NYX cosmetics to review!).
So, I'm having a blog sale! It's clothes and jewelry I've had for a while and either not worn or fallen out of love with. All the clothes have the tags still on and are unworn. I've had these things for ages, hoping i'll slim down to fit in some of them but it's been a waste of time and money and somebody else will get so much more wear out of them. All prices include postage and packaging and all items are in mint condition, no rips/tears/faults or details missing. So, here are the clothes first: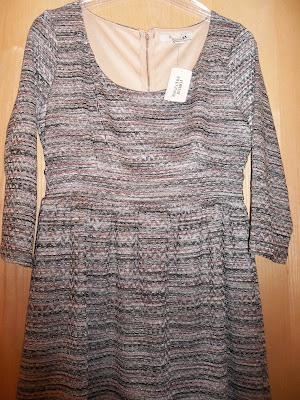 Forever 21 missoni style 3/4 sleeve dress,
 size M (10-12), 
zip detail on the back
originally £19.75 will sell for £10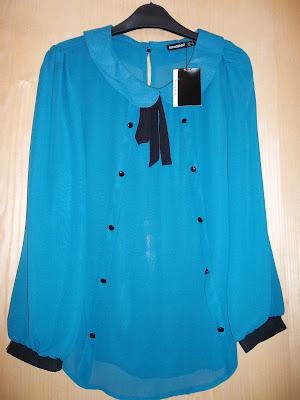 Primark peter pan collar blouse Size 12
Dark jade Green (comes out more blue on the photo)
Originally £8 will sell for £5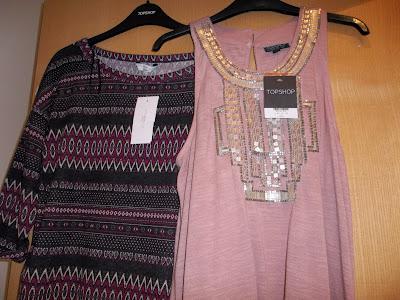 New Look Heart Aztec woven top, size 14, selling for £5
Topshop Golden Bead detail swing top, size 12, originally £36, selling for £14 ono.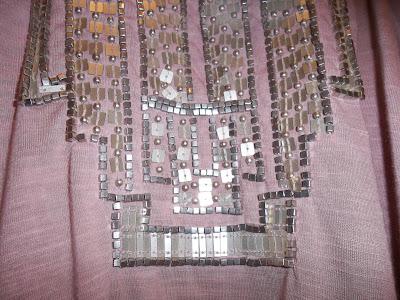 Close up of the Topshop top
I absolutely adore the Topshop top, it's quite loose around the middle so perfect to wear with a pair of leggings or skinny jeans. It's in mint condition and going for very cheap considering how much it was originally! 
I also have some jewelry including a Cath Kidston necklace - I got this back when I was with my ex boyfriend and it holds too many memories for me to keep it. This jewelry has been worn before so is going really cheap: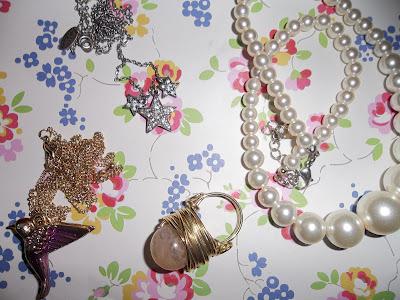 Clockwise from top: Cath Kidston Star necklace £4, Accessorize pearl necklace £2,
Topshop semi precious gold effect stone ring size M £3, Miss Selfridge sparkling bird pendant £3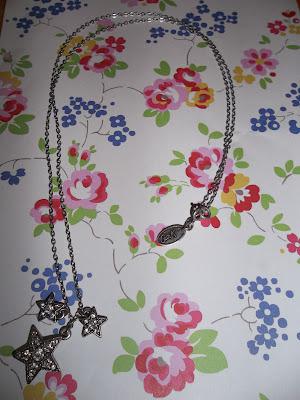 Close up of the Cath Kidston necklace, so you can see the name detail on the clasp
So, there are my things! If anybody would like any of them, please leave me a comment below with your email address and we will sort out sending you them! I have paypal, or you could send me a check for the money. I am flexible on some of the prices if you want more than one thing, but as I said the prices include the postage. Happy (maybe) shopping!