It's no secret that I love when other people talk about Chiffon Souffle. I love sharing tips with everyone on how to be a 'successful' blogger, and ways on how to inspire others to start writing as well.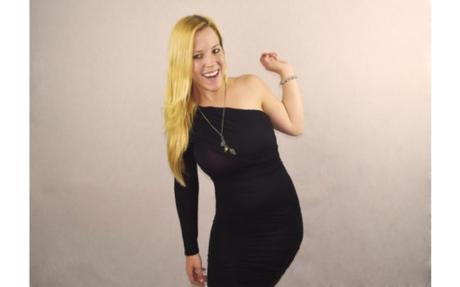 You can read about my interview with Life In Quebec here:
It's no secret that people in Quebec tend to be some of the most fashion-conscious in Canada.
From Montreal's reputation as a global style capital to the numerous independent boutiques that line Quebec City's streets, there's a limitless hunger for fashion in the province.
For those on the lookout for the latest trends, blogger Heather Hahn has been documenting "what's next" since 2012 on her blog Chiffon Souffle, where she writes about fashion, beauty, food and travel, among other topics.
"With being a lifestyle blogger, I love the fact that you can write just about anything that goes on in your daily life," she said.
Although fashion is what drew her to blogging initially, Hahn didn't want to limit herself to just covering one topic.
"I feel like for my blog, I don't just focus on one particular topic, like 'fashion', where a lot of blogs just do outfit posts," she said. "I write whatever I'm feeling that day, and what people can relate to."
After going back and forth on the idea of starting website for a while, Hahn took the plunge because she felt she had something to share.
"I wanted a place where I could write down my inspirations, and share it with other people," she said. "I never knew it could get as huge as it's become."
TO FINISH READING MY INTERVIEW WITH LIFE IN QUEBEC CLICK HERE