Say thanks with this card, and it is bound to put a smile on the recipients face.
Draw around the child's hand onto some card. Cut that hand shape out and use it as a template to cut another hand shape out.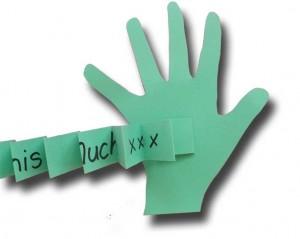 Cut two strips of card and glue them together to make a long strip. Write 'this much' on the strip and then fold into a concertina.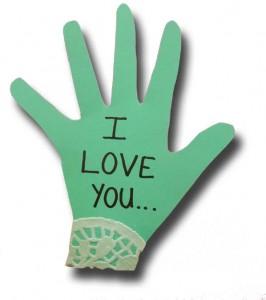 Write 'I love you…' on the top hand and decorate as you wish. I used a piece of paper doilie I had left
over from another craft project to represent a lace cuff.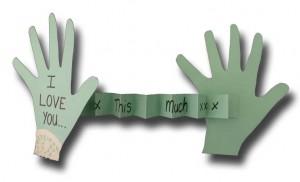 Glue the concertina strip between the two hands so that the hands line-up when the card is closed.