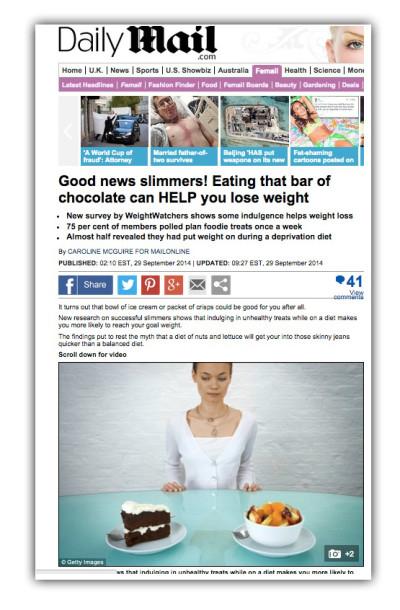 Does chocolate help weight loss? And can you trust nutrition science news in the media? My answers would be "probably not" and "certainly not".
Check out this story on how all kinds of media were easily fooled by a recent fake study, eagerly reporting that eating chocolate speeds up weight loss:
I Fooled Millions Into Thinking Chocolate Helps Weight Loss. Here's How.
More Crazy Ways to Lose Weight
Weight Watchers Must Be Joking?
Shocking New Implantable Weight-Loss Device
Inflatable Diet: New Gastric-Balloon Pill
Why You Can't Trust the Weight Loss Advice of Your Dietitian Why Calorie Counting is an Eating Disorder