I DID IT!!!!
Saturday 14th June 2014 will be known as the first time I completed a half marathon.
How do I feel? – AMAZING!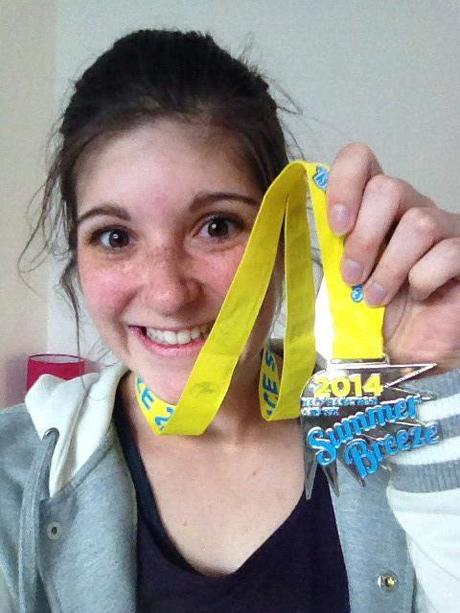 I'm not going to say it was easy because it wasn't. I have to say the summer breeze half marathon is possibly not the best one for a first half, but it was so much fun!
I started my day with a walk to loosen up and relaxed before heading off early afternoon for my run. Making sure I ate enough for the energy I would need.
We turned up at Roehampton Vale Campus and headed for the cluster of tents. I collected my race number to be attached to my t-shirt with safety pins - which I gave to Alex to look after and he managed to lose one. Standard :P. I also collected my chip for timing which had to be tied to my shoe and spent some time chilling and stretching.
All the 10km runners went off at 3pm and the half marathon runners were called up at 3.30pm to begin. Nervous and excited both at the same time I joined the queue, phone music at the ready and raring to go. And we were off! Alex and Ally waved me off and off I went.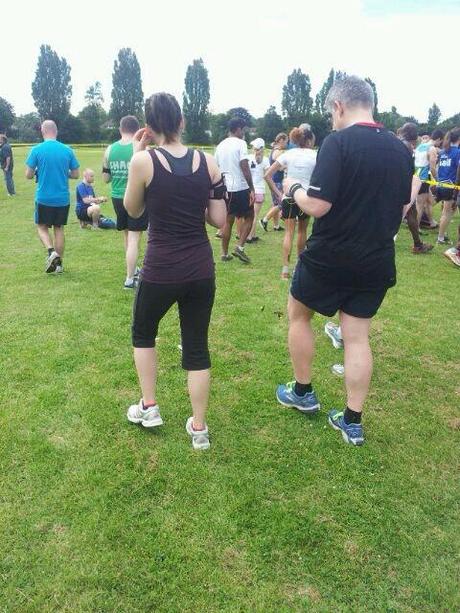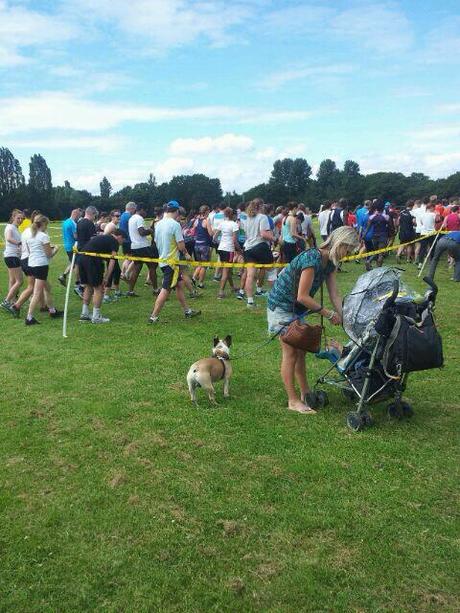 I started pretty well I thought, keeping to my pace and not being tempted to try and keep up with the others. I knew that was my best chance at being able to complete it. The track did a loop around the field before heading off into the woods.
They said to wear trail shoes, but I wasn't quite expecting squishy slippy mud which made it a bit harder, always having to think where to put your feet. They also said there was about 50-60 metres of uphill climb every lap, so I should have been hill training. Having lived and ran in muswell hill before I thought I'd be fine as this used to be ok. But the hills in this half marathon were pretty steep, I remember getting to the bottom of one and thinking "are you serious?". But it kind of made me laugh! I did have to walk the steep hills on the second time round but the track, although difficult, was so much fun! Living where I do, I don't get much chance to go running in the forest/woods. It felt like an adventure as well as a challenge.
I kept thinking to myself that this run, raising so much money for The Haemophilia Society, would be the key way I can really help that person close to me with this condition. Nothing else I could do for them personally would ever be as good, and this kept me motivated and wanting to keep going!
Alex even sent me a recorded message via whatsapp! Although as I was running I didn't actually listen to it until after I had finished haha. He also ran up to a part close to the end and told me to keep going and that I could do it!
Not the fastest, but not last, I completed my first half! Alex and Ally both at the end cheering me through the finish line. It felt amazing! I'd just ran the longest distance I ever had, raising money for The Haemophilia Society and completing a big personal goal!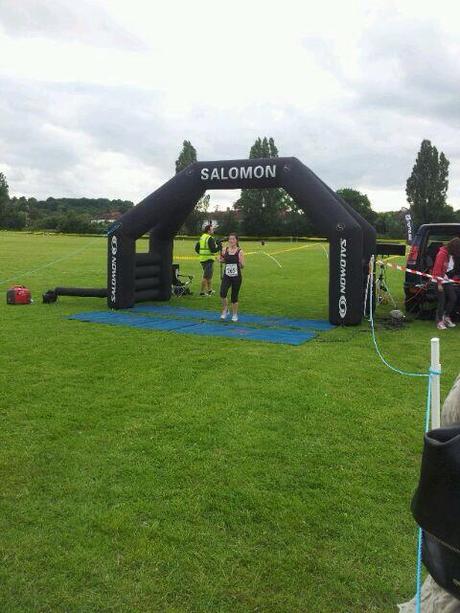 I collected my medal and summer breeze t-shirt and sat on the grass, not feeling too bad at all! I made sure I stretched out and did a little walking.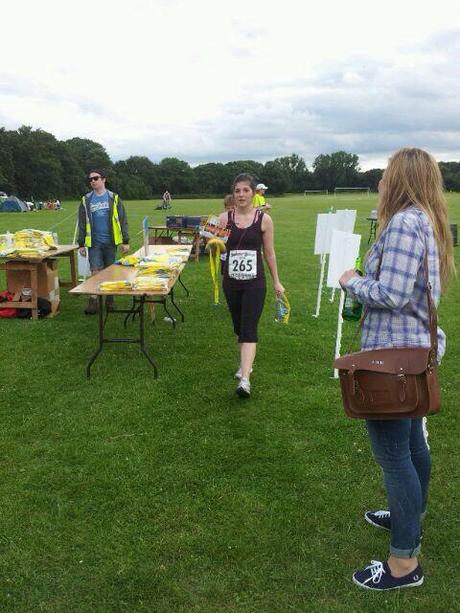 I wouldn't take my medal off, feeling so pleased with myself!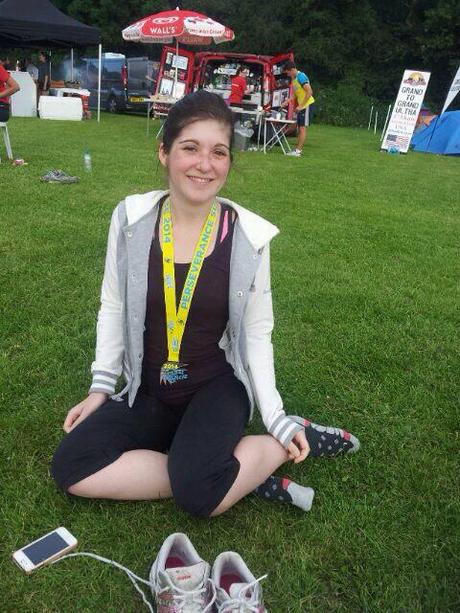 Overall, this huge achievement was so much fun! I really enjoyed it, whilst also completing a personal goal. I may not have been quite as quick as I wanted, but there's always next time. I will be doing another half at some point, on a flatter course – after all, now I have one medal it looks a bit lonely! haha. I have the running bug!