I finally went to see The Dark Knight Rises. This is what I wore.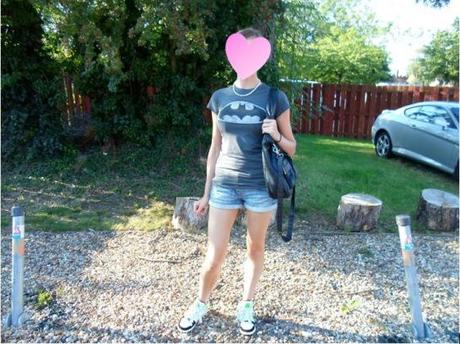 I know it's a little cheesy but I really couldn't resist wearing my Batman tee to see the film. It's one of my faves, and I've also featured it here, coincidentally with the same trainers. The seriously HOT weather meant short shorts and big sunnies were the only option. A nice casual outfit for a lazy day with The Boy.
Overall, I was a tad underwhelmed by the film but I fell head over heels for Catwoman, my new idol! She is so damn fine!