In my last post which was all about the Homme Terrior All in One review, I mentioned that the set came with the Dynamic BB Cream so that's what's the review for today will be all about. 
You're probably thinking, "What? BB Cream for men?"  Yep. That's exactly it. Well, your everyday man might not wear BB Creams or any base makeup but some men actually do use base makeup and I'm not only talking about actors or guys that are in front of the camera all the time. In this new day and age, more men are becoming open to using women's beauty and skin care products. I think it is actually a great idea by Hwajin Cosmetics to come up with a BB Cream that is especially geared towards men since they're skin is definitely very much different than a woman's.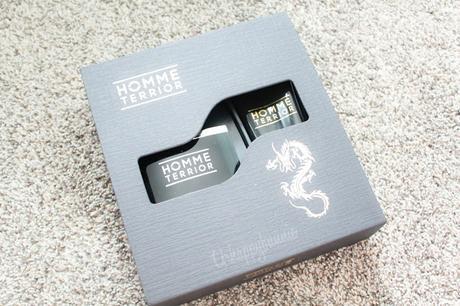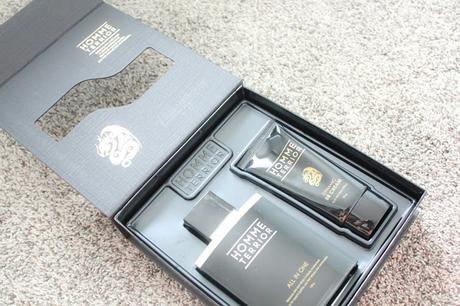 The Homme Terrior Dynamic BB Cream is a multi functional BB Cream that aims to take care of men's skin problems and enhances natural beauty. It has ingredients that firms the skin which is the Acetyl  Hexapeptide-8. It is also known as the Botox-like peptide which has a string firming effect. The peptide penetrates the skin more easily and increases the elasticity of the muscular tissue.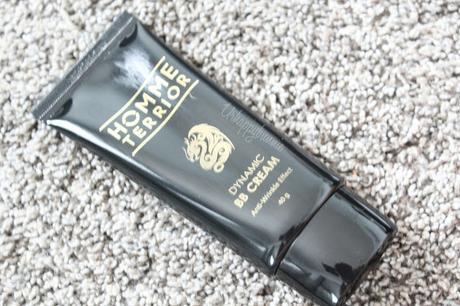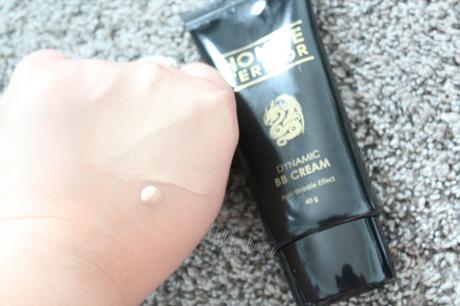 So I wasn't really excited about trying out the BB Cream because as I have said several times in previous blog posts, Asian base makeup is always too light and ashy for me. I was definitely apprehensive about this not matching my skin tone. The swatch looks good in the back of my although it is really light. It has a slightly yellow base to it but I can definitely see a bit of gray in it. 
Most BB Creams I've tried are thick but this one is definitely thinner. Kim of KimKine actually pointed out how she likes the consistency because it is thick but I say otherwise. Ive tried out quite a good number of BB Creams in the past and this one is just thinner than those that I've tried. I actually think that because of its consistency, add probably a good quarter size amount of the All in One and put it in a cushion pact, it would be a great cushion foundation because it is light and airy. 
Talking about it being light and airy, the coverage is light to medium. I have this wrist tattoo that is about a month old and the ink is very dark and see how much coverage I get with the BB Cream. Issues like redness, uneven skin tone and minor blemishes would be covered up by the Dynamic BB Cream.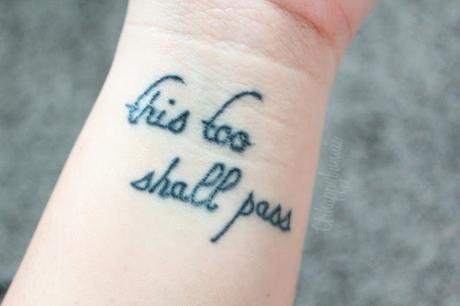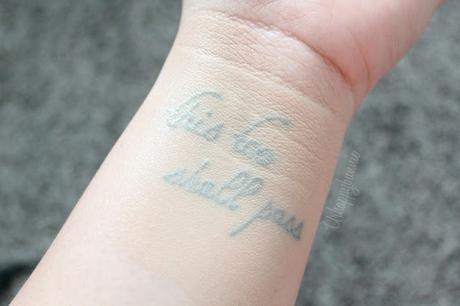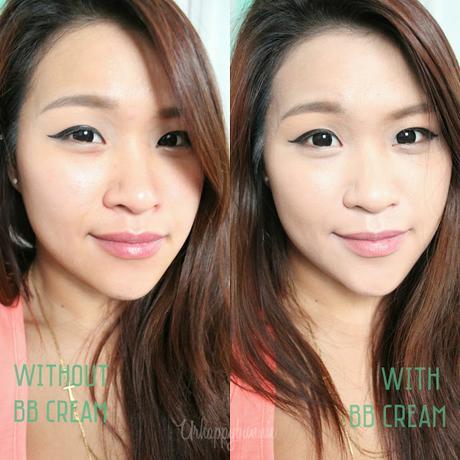 Above are photos of me with and without the Dynamic BB Cream and you can clearly see how it evened out my skin tone. No more redness around my nose! It has a dewy finish so it gives you enough hydration which is great for those who have really dry skin. For men however, I'm not entirely sure if the Dynamic BB Cream would work. Most men sweat more and produce more oil than women so a hydrating BB Cream like this would most likely slip and slide throughout the day. Only if you would powder over it would it keep your face matte but I don't see any guy bothering to powder their faces. 
I'm happy to say that although I was greatly apprehensive about the shade not matching me, I didn't become too ghostly with it on. It looks only like a shade lighter than me which wasn't too much of a big deal that a little bronzer wouldn't be able to fix. 
I do like the feel of the Home Terrior Dynamic BB Cream but I wouldn't be able to wear it throughout the summertime. I would look like a grease all throughout that day with me wearing this. Also, it doesn't have a great staying power. It only last for a maximum of 3 hours. It is something good to put on your face if you just want to look put together when you're out to do errands. 
It has the same scent as the Homme Terrior All in One and has a strong, fresh and masculine scent which goes away after a couple of minutes.
I'm a huge fan of the Homme Terrior All in One but I'm 50/50 about the Dynamic BB Cream. I don't love it or hate it. I think the current temperature and weather of the East Coast is not the best time to try out such a hydrating product. I didn't see or feel any firming effect but it would most likely appear in the long run of using it. 
Fun fact: Homme Terrior was awarded on May 16 as the Global Homme Icon Cosmetic at the 2016 Asia Beauty Awards in Shanghai. Check out BNTNews for the full article! 
*This product was sent to me for review but as always, my reviews are honest and based on my own opinions and experience.
Don't  forget to visit the other BNTGirls, Doris, Laven, Alene, Kim, Bella, Blair, Charmaine, Mary, Celine, and Mitha
Visit BNTNews for the latest Korean news and trends Official Page Tumblr YouTube


Facebook

  

Twitter: @officialbntnews