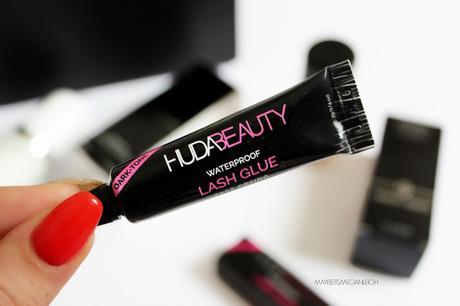 Only over the past year have I really got into wearing false lashes. I used to find them SO hard to apply and keep in place, so would only wear individuals. After mastering the art of lash application with tweezers (no way can I use just my fingers to apply them) I next needed a glue that would stick the lashes
in place! My eyes are prone to watering and using the glue that comes with the lashes or even the highly raved about DUO glue that even Mac support and sell will not keep a lash on my lid! My lash line basically repels lash glue.
After some research on the net and IG I remembered that HUDA Katan the Insta famous beauty blogger turned business women sells her own range of lashes and glue and they're meant to be fab!
The glue alone retails for £14 in the UK from Cultbeauty.com. With some scepticism about the price I placed an order.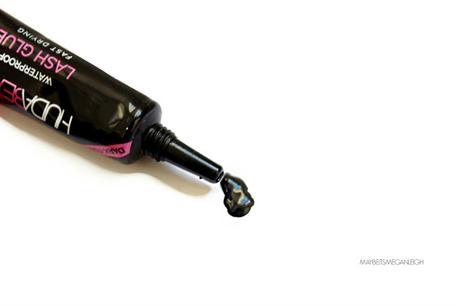 In short this glue is a game changer in lash application and 100% worth the price tag. Yes it is slightly over priced but I will repurchase when it runs out because it is THAT good. The packaging is simple, with a standard squeeze tube applicator.
Its what's inside that is magic! Huda beauty lash glue has to be one of the strongest on the market, It takes seconds for the glue to get tacky and only the tiniest amount is needed. The glue is coloured black so you can see just how much your using and it blends the fake lashes with your real lashes seamlessly. I used the glue this weekend for my good friends wedding and let's just say it passed the waterproof tear test!!



Purchased From

 cultbeauty.co.uk