Huawei's 7-Inch MediaPad 7 Vogue is Another Phablet That Makes Phone Calls
China's Huawei saw great opportunity in phablet market and has therefore announced a cross between a smartphone and a tablet with a screen of 7 inches. The phablet is equipped with Android 4.1 Jelly Bean operating system.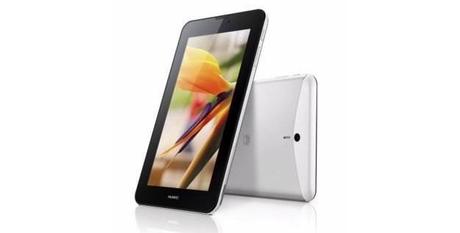 It all began in mid-2011, when the first Samsung Galaxy Note was released, called phablet because the device had both features of a phone and tablet. With the Galaxy Note II, Samsung took a step forward – this phone had a screen of 5.5 inches. The Korean company also introduced the Galaxy Mega 6.3 with a screen of 6.3 inches. However, there are companies that go further than that. So Asus introduced the Fonepad with a screen of 7 inches. Huawei follows the footsteps of Asus with a phablet with an equally big screen.
The MediaPad 7 Vogue has a screen resolution of 1024 by 600 pixels and the pixel density is thus rather low. Approximately 170 pixels per inch, the phablet is equipped with 1GB RAM, a 1.2 GHz quad-core processor and a 3 megapixel back camera. The storage capacity of 8GB can be expanded with a micro SD card.
The main advantage of MediaPad 7 Vogue is it aluminum body (unlike many plastic Android tablets) and we can freely say it is direct competitor to recently introduced 7-inch Samsung Galaxy Tab 3 (we wrote about it here). The MediaPad 7 Vogue will be released in China this month, in black and white, and the price is still unknown.