Ever seen a trend, liked it, but weren't necessarily sure if you could style it in a "you" kind of way? "How We Wore It" will show you how different women braved the trend and played with it until they got it to fit in with their styles- and hopefully that'll inspire us to poke a toe out of our comfort zones and try something new, too! Today's trend will be tying shirts around your waist. Happy creating!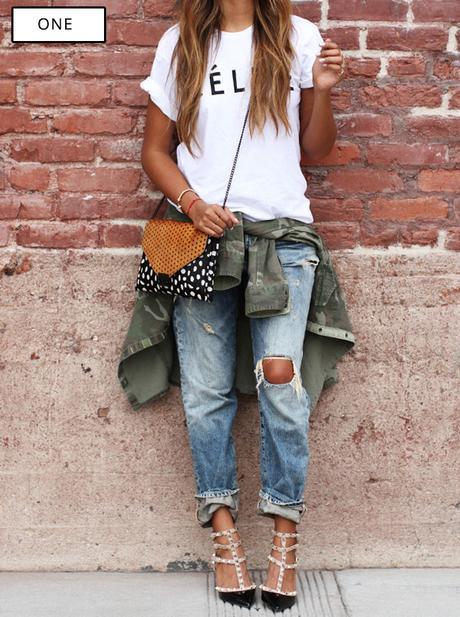 Use it as an opportunity to bring a little pattern into your look by either tying a cameo jacket, printed blazer, or colorful cardigan around your waist. Bonus points if you have some other bold print already worked into your outfit.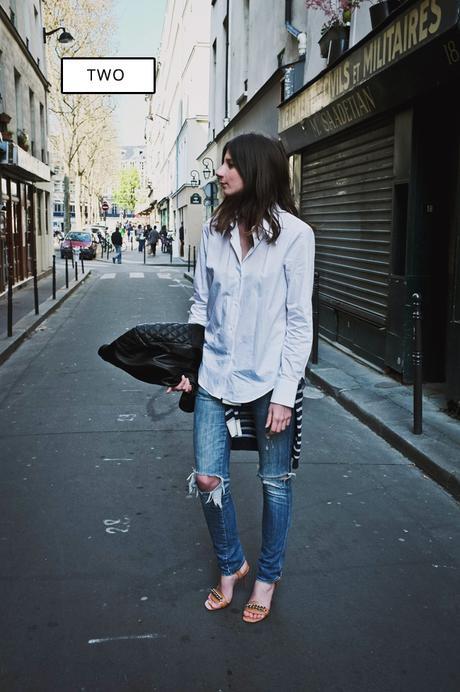 Add a laid-back vibe to your polished look by tying a striped cardigan around your waist when you're wearing a prim button up.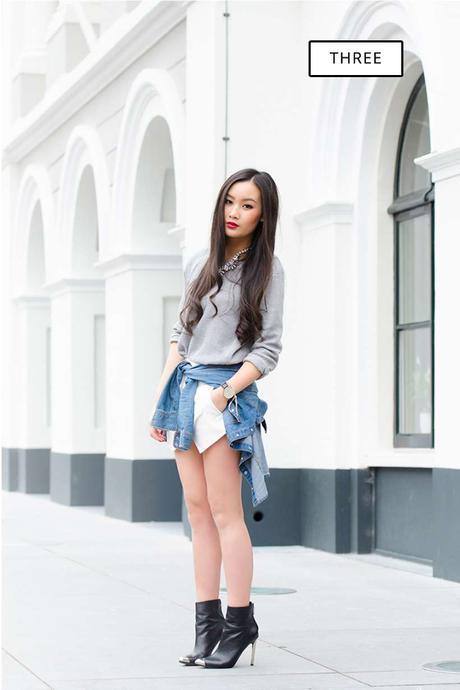 Give yourself the illusion of more coverage when you're wearing a small mini or thigh-grazing shorts by casually slinging your denim or leather jacket around your hips. It gives your short proportions a little more volume.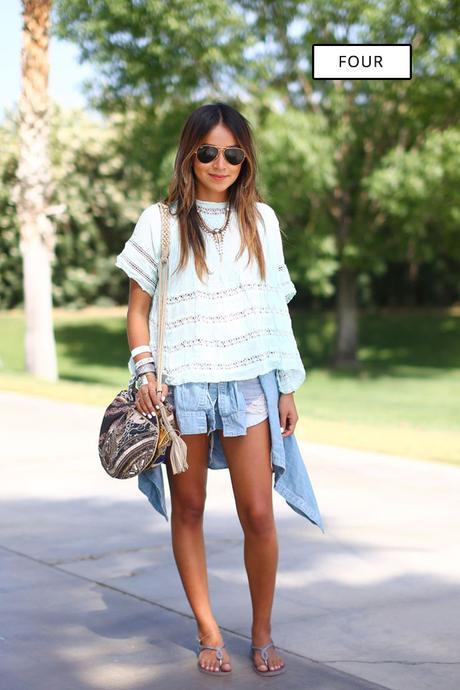 Have it peek out from
underneath
the hem of your shirt by pairing it with a loose, boxy blouse. This gives your look a casually bohemian vibe.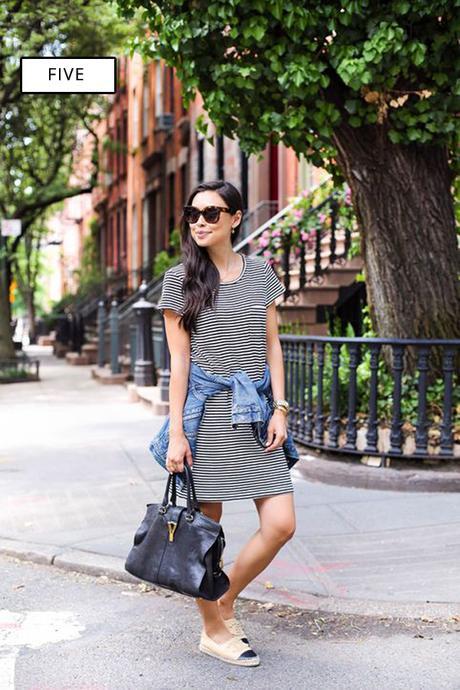 Add some color to your minimalist look by knotting a denim jacket or playfully hued cardi around your neutral dress.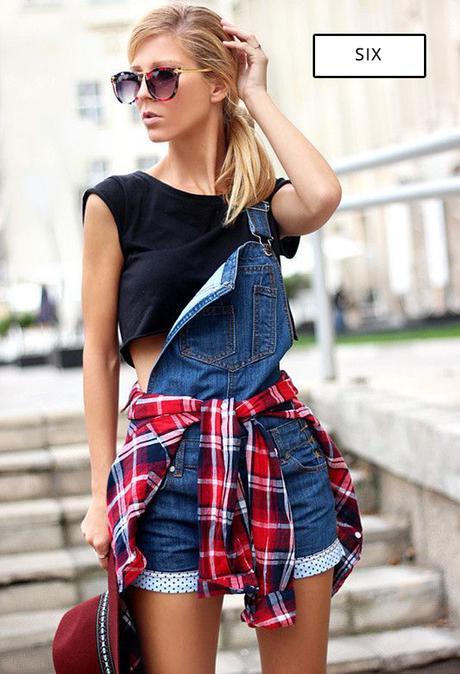 Give your overalls a chance to be layered by tying a shirt or blazer around your waist. Use the technique to either add more color or print to your look, or just to give the denim an urban touch.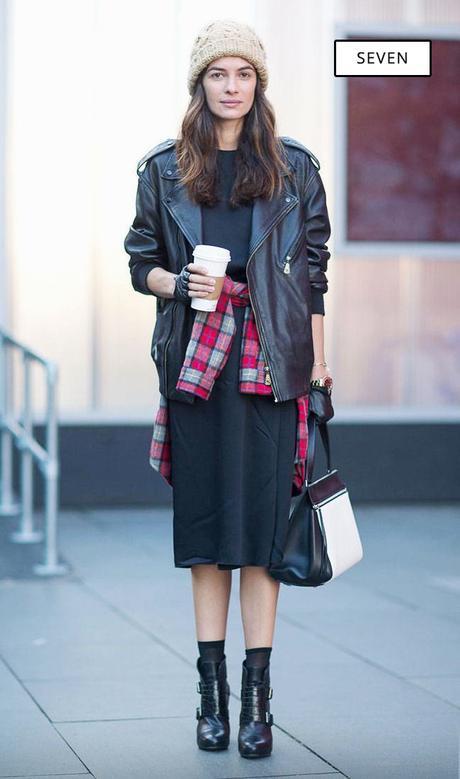 Don't forget your plaids! Break up a monochrome look by tying a plaid shirt like an afterthought around your hips. Plaid will give it a grungier feel, while a chambray shirt or colored sweater will make a softer statement.
Let's Discuss:
 Which of these looks are doable with your style?
For more inspiration, check out the sources!: 
ONE
| TWO|
THREE
|
FOUR
| FIVE|
SIX
|
SEVEN
PS: If you'd like more "How We Wore It" series, why don't you read:
How We Wore Tulle Skirts
How We Wore Berets
How We Wore Ribbons
How We Wore Leather Jackets