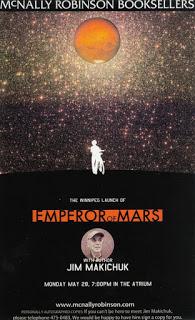 So this is how I wrote a screenplay from a small town that nobody ever heard of.  Well, at least some people do. They read it.
I've never really write much in terms of books, screenplays is my real job. But even though I thought about a book, a screenplay was more interesting. I started writing of about age of 15, short pieces here and there. I think I mentioned this earlier, finding a book in my local library. It was called "On The Road", and a story about a guy who travels across the country.
His name was Jack Kerouc and he and his buddies became what they called "the Beat Generation." They came after WW2 and drove across the country and he became and had a fantastic way of writing stories, short or long. Everything gave him and his buddies a new country after the war. They took drugs and jazz and promiscuity and long road trips in a new country.
So, I read the book as fast as I could although I wasn't particular joining the leader of the Beat Generation. After all I was 15 and my mom wouldn't let me. But it brought me to read more and more and create stories of my own.
So how does this mean to you or anyone?
My first real job was TV, writing and finally making a movie way back in 1980, which you can find in this blog. Ten years is a long time.
So this was wear I decided to write a book. I was already filming TV news and other areas and by the time wrote Ghostkeeper, I was reader to tell my story. There were elements in Emperor of Mars but mostly, it was the characters that caught my eye. They were all my friends and the wonderful teacher.
I wasn't sure to write a book or make a movie for my Emperor of Mars (there are a lot of names similar) but I still wanted to do it.
And that brings us to what's going on with Emperor of Mars. Well, it's become a screenplay but not sold. I've had about a dozen producers who want to make it but it is still hanging on. 
And I still see friends from that small town and especially my teacher whom I still see.
The book is good, but a movie is better and hopefully I'll get what I want.