Have you ever sent an email and then immediately regretted sending it? If you didn't, then you're one of the few lucky ones out there. It sure happened to us more than once. You type out an email, press send and then realize that there's a typo in it or that you forgot an attachment. Even worse – you sent it to a wrong address. Like we've said – you've probably regretted it at least once in your life. There's a trick that might be able to fix this, so today we'll show you how to unsend an email in Gmail.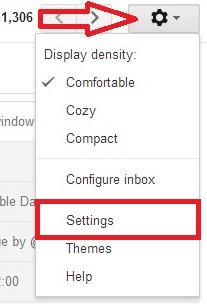 Go to Gmail's Settings.
If you want this to work, you'll need to have enabled Gmail to hold back the delivery of sent messages for some time. To do this, go to Settings (the gear icon) in Gmail. After that, select the Settings option from the menu that appears on your screen and then Labs. Finally, enable the Undo Send option. Click on Save Changes to proceed.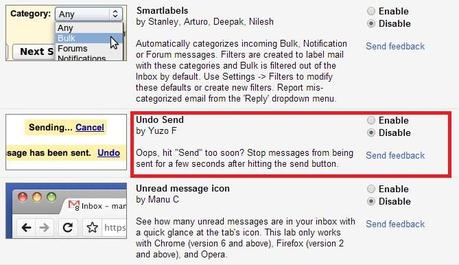 The "undo send" option in Settings.
After you've done this, you can easily increase the delivery time for messages. In order to do this, go to Settings again, select the Settings option and then General. Once there, pick the amount of time you want Gmail to wait to deliver your message.
To actually unsend an email, you'll need to either click on the Cancel Immediately button (this will work only if background sending is not enabled) or on Undo when it appears. You can also simply use Ctrl + Z on your keyboard to unsend an email.
Have you tried this trick already? Share your thoughts with us!