Hey everyone :) 
How is the last weekend of 2013 coming along? I dint do a lot apart from being at home , clicking pictures , cleaning my room etc .Nothing out of the ordinary.
Ok , so recently I got some American Cosmetics

.This

is my struggles haul post about the same . :D And am super excited to share all of these pic

tures

with you ! :) 
Ok, so a little background is that I have always wanted to lay my hands on Real Techniques make up brushes from the time I have heard people rave about on Youtube . For those of you who don't know, Real Technique or RT brushes are THE brushes you need in your life vanity if you like experimenting with different make-up looks or like using make-up in general.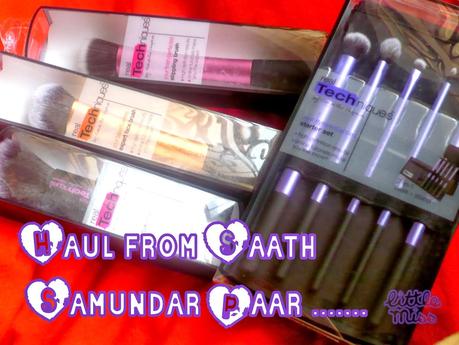 ♥ Read more..♥ ..Click here ...♥Read more....