Beauty blenders have made the challenge to achieve that perfect base so easy that we actually can not do without these. Beauty blenders or makeup sponges are easy to use, light weight , precise, versatile and beginner-friendly. Because of all these reasons, they are preferred over makeup brushes during travel. However, many of us don't know how to carry a beauty blender for travel or how to store a beauty blender in makeup case properly..so they end up getting their beauty blender damaged or mould-ed.
Although Beauty blenders are here for almost 10 years now but there are still some people who don't know what Beauty Blenders are. Or there may be some people who know what a beauty sponge or makeup sponge is but they don't know the new term "Beauty Blender". So for all those people, let me just quickly tell you what is a beauty blender and How a beauty blender is used ?
Beauty blender is just a sponge which is designed for applying makeup on your face. These are soft and flexible just like a normal sponge but these are very very dense and bouncy unlike your regular sponges. They are created in a tear-drop kind of shape where one end is semi-spherical where as the other end is pointed. Rounded or semi-spherical end is good for applying makeup products like cream foundation or liquid foundation on larger and broader areas like cheeks, forehead etc on your face whereas pointed end is ideal to cover the small areas like nose, nostrils, corners or nose, eyes and pretty much everywhere where you have grooves or ridges.
These Beauty blenders are favorite of all the makeup lovers because they apply the makeup quickly and perfectly because they absorb the extra product and help the rest to be spread evenly on our face. Beauty blenders are meant to be made damped with water before loading it with your foundation or any other liquid or cream makeup product. Because of being thick, they do require some hours to dry completely. If you can not wait them to dry completely and you have to pack them wet and leave during your travel then they must be stored in a proper manner so that the supply of light and oxygen is not blocked and thus there are no chances for fungus or bacteria to grow inside them.
Here in this post I am going to share a few of my tips to store beauty blenders so that they last longer and you get every worth of your money. Easter is just around the corner and you can easily find the plastic eggs in which you have a small toy and some lollies etc. It has a few holes so it lets the air in and hence it makes the ideal and cheapest storage for your wet or damp beauty blenders.
Kmart has also started selling special cases for beauty blender storage for as low as $0.50 for a pack or 2 cases. Have a look of these ..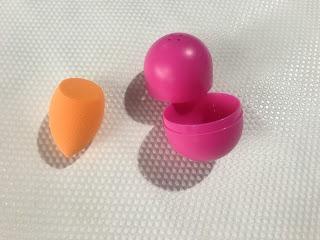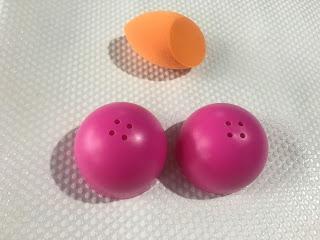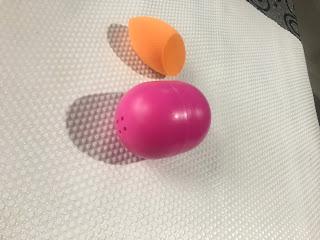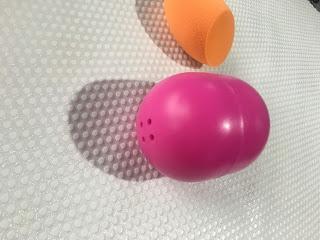 These are available in various colours. I personally liked these beauty blender cases a lot as these are affordable, durable, washable and does the job of storing a beauty blender perfectly without blocking the light and air. You can buy these online or in store from Kmart australia.