Trousseau shopping means shopping of clothes, accessories, jewelry, makeup and gifts of all kinds for a soon to be bride. It is the most important shopping in a girl's life as she starts to dream about it at a very early age. It's like imagining some fairy tale where the girl who is going to be the future bride ,  has everybody's attention and is the most pampered person and she does not have to worry about anything and can shop as much as she wants to. 
Hence, the experience of buying stuff for bridal trousseau means a lifelong memory so it has to be done with pre-planning and research so that you remember it as a pleasing memory and not something that makes you regret your choices. 
Trousseau shopping is tricky, time-consuming and demands a lot of research for all the brides but with NRI brides ( brides who have to live in abroad after their marriage) , it becomes even more challenging because of weight issue during overseas travel and the struggle to get the best value for your money by choosing items that you will use in India as well as in abroad. 
If NRI brides spend too much in buying typical Indian or ethnic wears which are heavy and gaudy, then they usually regret it later because of the following reasons:
1. Typical Indian Ethnic wears are expensive so you will be able to buy fewer clothes for the same amount of money
2. Typical ethnic wears are heavy in terms of weight because of those zardozi, beads , mirror and stone work going on in the embroidery so you will be able to carry very few of your ethnic attires to abroad with you because of limited luggage allowance.
3. Typical ethnic wears require to be dry-cleaned only so they are high-maintenance which is very costly as well as time-consuming in abroad. 
4. Typical Ethnic wears have metal embroidery etc which gets tarnished due to oxidation and most of the time your expensive clothes and Ethnic dresses get unfit to be worn way before you have an occasion to use them for.
Now, don't think that I don't like ethnic wear.. because I do love them .. in fact everybody does but as far as my own experience is concerned, I strongly believe that there should be a very very limited and minimal amount that should be spent on these clothes if you are going to live in abroad after your marriage. Instead of buying ethnic wears in plenty, keep them only a few and buy more versatile clothes which are indo-western and can be worn in both India as well as abroad.
Here I have summarised 10 tips for buying clothes for an NRI bride which will help you to spend your money for the things that you would actually use and not just fill your cupboards with. These will help you for your questions like 
What type of dresses to buy for a would be bride ?
What type of clothes a bride should buy ?
How to buy clothes for bridal trousseau ?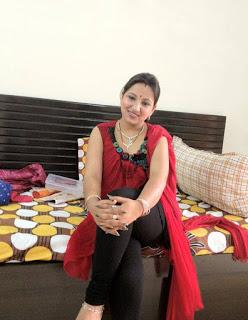 So if you want to know the answers to these questions then keep on reading :
1. Lightweight Material : While buying clothes / dresses for your trousseau, always choose fabrics which are light weight and breathable like Georgette, Cotton, Chiffon etc and stay away from  
heavy weight material like velvet, silk etc. This will help you with packing more number of dresses in your suitcase when you are going to abroad. On the other hand, heavy weight fabric means lesser number of dresses/articles will take up all of the available space in your suitcase.
2. Balanced Colour Palette: Although bridal trousseau means bridal colors which are reds, maroons, oranges, pinks etc. However, these colors should be balanced with few subtle colours and pastel colors like peaches, mauves, yellows, lemon yellows, grey, purples too. These bright colors in dresses make these dresses suitable for very limited and few occasions only. Don't forget, that despite of such dresses that you bought yourself, you will keep on getting these as gifts too for at least first year of your marriage so you will never be short of such bright colored dresses once you are an indian bride. Therefore it is good to give some space to some not so bridal colors as well in your trousseau. In abroad, people do like Indian ethnic wears but the color choice is comparatively subtle and not very bold and typical bridal.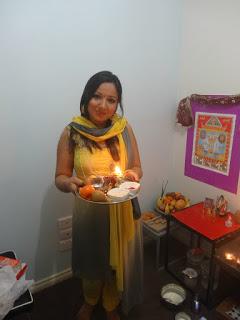 3. Stay Away From Pure Fabrics : Pure fabrics like pure silk, raw silk, pure chiffon, pure georgette etc are extremely delicate and high maintenance and these have a very short life. These are meant to be dry cleaned only and sometimes for this reason only we keep pushing them towards the back of our wardrobe and keep choosing other fabrics which are synthetic and easy to maintain. Instead of buying dresses or dress materials in pure fabrics, always go for something which is not 100% pure and has got some synthetic fabric mixed in it. It will last longer and you will be able to wash it in washing machine too. Such fabrics are wrinkle free too so you don't need to iron them either. These are way more cheaper as well so it is always going to be a better choice if you pick mixed fabrics instead of pure.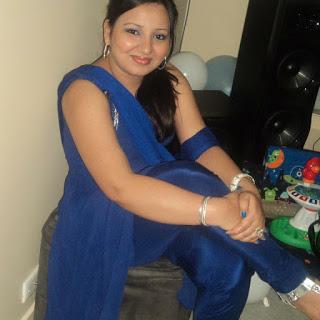 4. Type of Material used in Embroidery: Indian ethnic wear are heavily embroidered and this makes it super pretty but at the same time heavy and uncomfortable too. To avoid such problems associated with heavily embroidered dresses, choose for embroidery which is done with thread , sequins and tilla( a special kind of thread available in metallic colors like gold, silver , copper) etc instead of embroidery with beads, stones, zardozi or metal coins because they make the outfit really really heavy which will be uncomfortable while wearing and plus utilize more of your luggage allowance limit. And not to mention, this is high maintenance too so include some dresses embroidered with thread work and sequin work as well.
5. Prints : Prints never go out of fashion. Infact they are so versatile that you can keep trying different looks with same printed pieces in your collection by pairing them differently on different occasions. Now, it's upto your own taste and choice that what kind of prints and color combinations you buy so that it does not look an everyday kind of printed outfit and has some bridal feel to it so be careful while making a selection. However, once you get your eyes on something that is printed, light weight , easy to maintain and yet has got a bridal feel about it's color then do get your hands on that as well. You will wear them the most out of all your trousseau clothes for sure.
6. Indo Western and Fusion Wears: Instead of going for 100% ethnic wears , try to opt for something indo-western too because if you are an NRI bride then you will definitely be proud of your wisdom later on when you make this choice. Gowns, stitched sarees, skirts which are Indian-ized because of the embroidery or embellishment that they have are perfect because they will be suitable for both , your Indian functions and parties in abroad. Apart from that, the struggle to drape the dupatta of a typical Indian lehnga and to drape a perfect typical Indian saree is real and you need somebody's help to do it with perfection which is not easy to get in abroad where you live with your husband only and no other family member is there. You will be free from these struggles if you choose Indian style gowns, ready-made sarees and crop-tops and skirts instead of Lehenga choli as you can wear them with perfection by yourselves.
These are some of my tips which I would have surely shared with my sister if I had any. Nobody shared these with me because I was the first one of my siblings to get married and I did not have a sister as well so nobody was actually there for me except my Mom. I got to learn these from my own experience of 6 years of married life where I see 60-70 Indian ethnic dresses most of which are here in Australia and some are in India and they never get picked up by me to wear even if I have an Indian party to attend. I feel so bad because all those dresses were so expensive and yet never got used . So I thought of helping girls like me who don't know where to spend their money during their trousseau shopping and where to save. I hope you will find these tips helpful. 
If you want to check out some of my indo-western dresses which gave me a good value for my money then check this post by clicking here Indo Western Bridal Dresses for Indian NRI bride