Trousseau shopping is the best out of all the ones we girls do at different occasions in our life because in this we buy clothes, accessories and other girly stuff for our D-day and post that. The excitement as well as stress level is at peak because every girl wants to look her best and different from the rest and to fulfill this desire; budget and time limitation can be difficult issues at times. Especially for the brides like me who get only a few days prior to their wedding to do all the shopping just because they themselves or their grooms have work commitments and live abroad.
I will share my own story here because most of you can relate to this and understand how challenging it was for me to buy my Trousseau. I was the happiest girl to know that I was finally going to get married to the love of my life but it made me so stressed out as I had only 2 weeks' time to do everything. Out of all the worries the biggest one for me was to get my wedding dress and post wedding dresses ready in time and that too without compromising on quality, looks and fitting of my dresses and it was not going to help if I bought dress materials and tried to find a boutique because I could not wait all my life for a boutique to get my dresses stitched. 
We all know that they never give us our dresses on time and then there are alterations which ultimately lead to wastage of time which I already did not have.
I was lucky enough to be advised by a family friend to check out Mini Singh's designer readymade collection at a store called Rahul's Collection on Mall Road in Ludhiana. And believe me, I bought 7-8 dresses in just 1 hour after going there and all those dresses fitted me so well as if they were designed for me only. All this was done within 2 hours including the minor alterations here and there because they had very skilled tailors who altered those dressed for me without costing us any extra charges. The best part about those dresses was the compliments that I scored when I wore those on various occasions. Believe me, the designs were so unique that whenever and wherever I wore those, people noticed and asked me that from where had I bought them. I still wear them after almost 6 years of my marriage and people look at them as if they are some latest fashion pieces. All the colours and designs look so fresh and evergreen. Have a look at these gorgeous indo-western tunics by Mini Singh: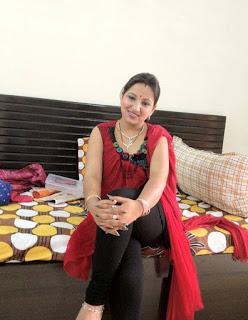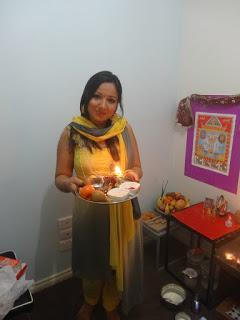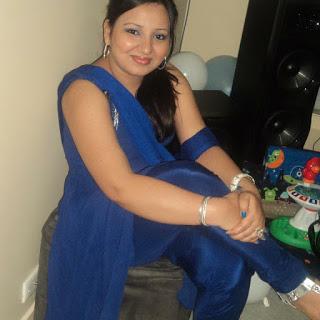 Endless options :These tunics are so versatile that they offer endless options to create different looks. These can be paired with leggings, straight pants, cigarette pants, churidars, palazzo pants, skirts, jeans and can even be worn on their own as western dresses because of their design. So you can be as creative as you like and create a new look by pairing these with something different everytime.Comfortable and Light Weight Material:The material used in these tunics is light weight and very flow-y so it fits the body really well and without much alteration , you get the perfect fitting. Light weight material not only makes them more comfortable and at the same time enables you to pack more clothes while not over-doing the limit on your luggage while traveling overseas. Typical Indian dresses are mostly heavy weight so you can not pack too many of those because they will utilize all of the luggage limit which is permitted by the airline.  Apart from this, the uncomfort that comes free with heavily embellished dresses is something that will make you not even touch them when you actually want to dress up for some party. These keep lying in the suitcases only when you reach abroad and after like 5-6 years people either donate them or try to sell them for a very small fraction of their actual cost.
Wash Care:  These tunics by Mini Singh are made up of pure Georgette and pure chiffon material so these are very delicate and meant to be dry-cleaned only. I make sure that I wear a particular piece for atleast 5-6 times before I get it dry-cleaned. After wearing these on some occassion, I leave it inside out to dry in the air before I store it in my wardrobe. This way it stays fresh for longer. Make sure you get all your tunics dry-cleaned before you leave for abroad because the cost of dry-cleaning is much more cheaper in India than in abroad. 
These were some of the highlights about my personal trousseau picks. However I have listed a few general tips that every bride can surely follow to get the most value for her money and be proud of her choices after marriage instead of regretting her shopping. You can check these tips tomorrow in my new post.