As much as we love makeup, more often than not we like to skip the tedious task of removing makeup after a long tiring day. But the number one rule of any good skincare routine is to always take your makeup off. Do not ever sleep with your makeup on. In today's post I am going to share how to remove makeup using the Pixi Nourishing Cleansing Balm along with reviewing it .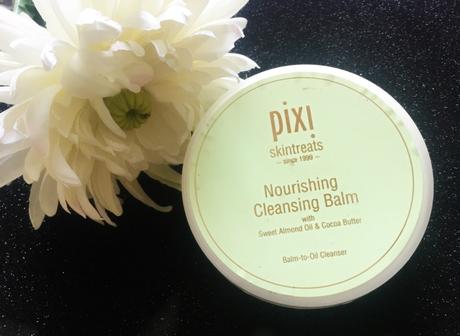 Pixi Cleansing Balm
There are different ways you can remove your makeup.
1. Oil: Takenolive oil on a cotton pad and soak it in the oil and remove your makeup using it. This might not be the best way to remove makeup for oily skin people.
2. Cleansing Milk : Take some cleansing cream on a cotton pad and remove your makeup. This method doesn't always remove waterproof makeup and definitely doesn't break the liquid lipsticks.
3.  Cleanser : Soap cleansers are available to remove makeup but I would recommend using them for light makeup to no makeup days, because they don't deep clean the skin enough to remove makeup.
4. Makeup wipes/ pads : These are my most  preferred way of removing makeup, before the Pixi Nourishing Cleansing balm. Although wipes get the job done, makeup wipes aren't the most gentle on the skin specially to remove waterproof eye makeup.
5. Micellar Water : I am not much of a fan of micellar water for removing a full face beat makeup , it's again good for light makeup and also can be used as an after removing makeup to clean up any residue or leftover mascara  or eyeliner on the eyes.
6. Cleansing Balm : These are a hybrid between a balm and oil. These are available in various brands like Clinique it's called Clinique Take The Day Off cleansing balm and the one by Pixi is called the Pixi Nourishing Cleansing Balm.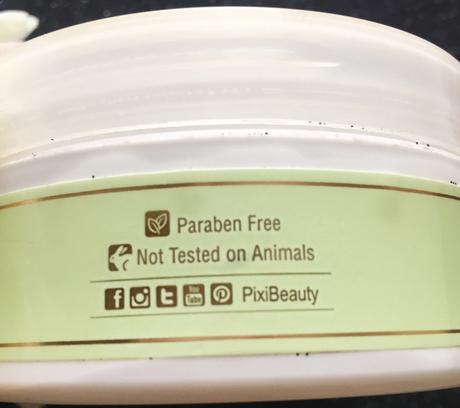 Pixi Nourishing Makeup Cleanser
Before getting into how to remove makeup I would like to discuss why it's important to remove makeup. Anytime we get any treatment based products we are usually supposed to use them at night and in some cases even leave it on our face overnight, that is because our skin repairs itself at night. This goes for our whole body, but we are going to stick to facial skin for this post. In order for our skin to properly rest and regenerate itself we need to make sure it's clean and properly hydrated. Hence we need to make sure the skin is free from any makeup, pollutants or any grime and oil.
PRICE : Pixi Nourishing Cleansing Balm retails for $20 USD , I bought this in India through an instagram reseller for 2000 rs. And a similar product rom Clinique retails for 2700-3000 rs.
Size: 90 ml
Skin type : Dry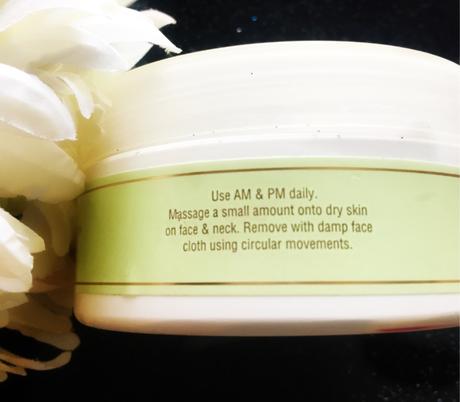 How to remove makeup
What Pixi says : Rich and Luxuriously textured, this Balm to oil cleanser melts away makeup and impurities for clear, glowing skin. It deep cleanses as it nourishes with added sweet almond oil, shea butter and vitamin E. Leaves complexion feeling plumped and nourished .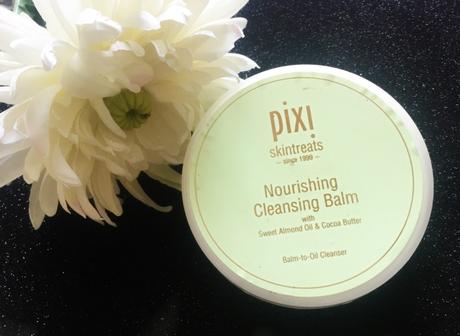 Pixi Cleansing Balm
How To Use : Use AM and PM. Apply a coin size amount onto dry skin & neck & massage gently for 30 seconds. You dont need a lot of product. Nourishing Cleansing Balm turns the balm into oil form and it breaks the makeup. Removing liquid lipstick is so easy with this product, it's a blessing.I apply it all over the face first and then take some more and gently start massaging it onto the eyes. I want to break the inglot eye liner that is really difficult to remove otherwise. And then massage some more for it to further break the waterproof mascara. Once the makeup is dissolved I take a warm damp towel and wipe off the makeup. Then I use my Avene Gel Facial Cleanser to wash off my face with cold water and I pat dry my skin. This ensures all the makeup is off of my face.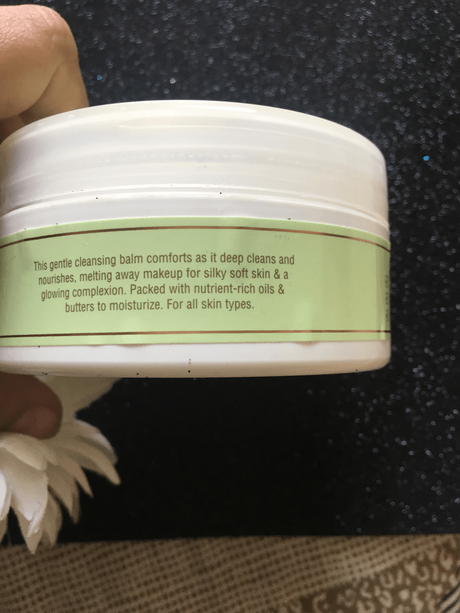 Pixi Nourishing Cleansing Balm
Now my skin is ready for my night time skin care routine.
Pixi Nourishing Cleansing Balm is meant for dry skin, it's not very good option for oily skin. It's makes makeup removing so easy and I am assured my skin is deeply cleansed and free from any residue of makeup. This balm also has a soft sweet scent which is very soothing . My skin feels refreshed and hydrated and it melts away the makeup. I would highly recommend the Pixi Nourishing Cleansing Balm to remove makeup. This has quickly become my favorite removing product, I am really enjoying taking off my makeup. Is that crazy or what ? Pixi Nourishing Cleansing Balm is highly recommended.
Related
Related Posts via Categories
Vanity Cube At Home Salon service
GIA BATH AND BODY WORKS OATMEAL MILK AND HONEY SOAP REVIEW
WOE BE GONE SOAP BY BURST OF HAPPYNESS
ORGANIC HARVEST SUNSCREEN SPF 30 REVIEW
QUEEN HELENE MINT JULEP MASQUE THE BEST THERE IS REVIEW
THE BODY SHOP VITAMIN E CREAM EXFOLIATOR : REVIEW
Sugar Smudge Me Not Liquid Lipstick Review Swatches
KIKO Full Coverage Concealer Review
Estee Lauder Pure Color Envy lipstick review Impulsive
Tags:
basic skincare, how to remove makeup, makeup, makeup remover, Pixi Nourishing Cleansing Balm, skincare