Wedding bells are ringing and the wedding season is here and so is festive season. Eid, weddings and christmas, thanksgiving all are practically upon us which means lots of festivities and lots of dressing up and lots and lots of yummy food. In all honesty I am most excited for food. Haha!! Jokes apart (it wasnt a joke ) this post is all about the whimsical jewelry that we get to pair with our beautiful outfits. This post will resolve your query on how to match your jewelry with your outfit. Visit  this link for beautiful diamond necklace designs  this wedding season. 
Lets get right into it then. I have some bullet points with image references from makeup to outfit. Hopefully it will ease your stress on how to pack for a wedding, what outfits are in trend this season, and how to match your jewelry with your outfit so that every thing goes together.
 1. Choose outfit colors as per season and match the jewelry accordingly :
There is no hard and fast rule any thing in this post, but a certain guideline will definitely make your job easier. So if you are going for a summer wedding choose fabrics which are light and airy and if its a winter wedding then opt for thicker heavier fabrics which will help keep you warm, also you can go OTT (Over the top) with jewelry in winter season as well, because the cooler weather leads to more calm skin and less rashes.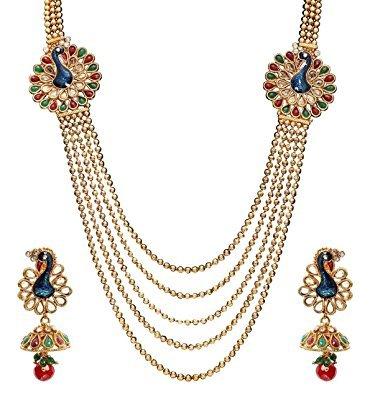 How to match your jewelry with your outfit
  2 .Understand your undertone before choosing jewelry  :
If you know your skin undertone, you will have a better understanding of which kind of jewelry which look best on you. f you have warm undertone you will look best in gold jewelry, be it any gem of your choosing, if you set them in gold it will elevate your look.
If you have cool undertone then silver, white platinum will enhance your beauty even  more, because it wont clash against your undertone.
If you are neutral undertone then you hit the jackpot you can rock any kind of jewelry. Any tone would look fine on you.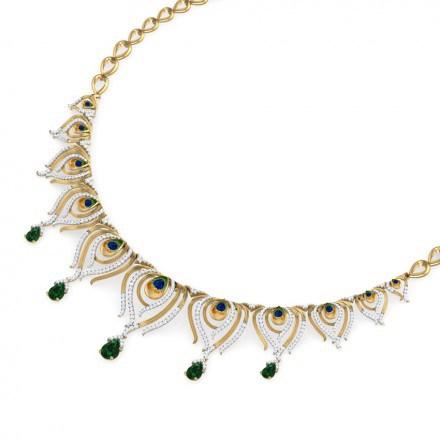 Statement Necklace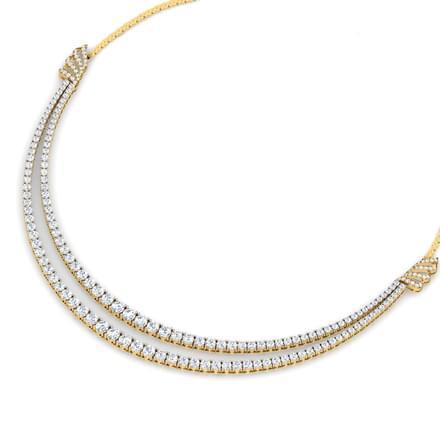 Diamond are a girl's best friend
3.  Solid Jewelry with prints :
Its a bit difficult to make the jewelry stand out in printed outfit. So you have yo be careful while selecting your jewelry for printed outfit. One good tip would be to go for solid pieces with prints that will the jewelry stand out. Big gem stones, instead of clustered pieces , or a big chunky bracelet will be quiet an eye candy.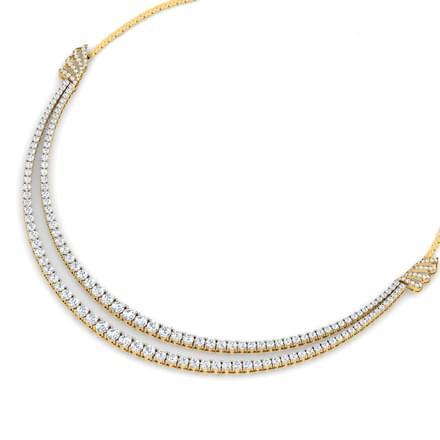 Diamond are a girl's best friend
4. Statement pieces with minimalist hair and makeup :
Accessorizing your outfit with a bold piece of earring with slick back hair and matte makeup will make you stand out in the crowd. Imagine pulled back slick hair style with long statement earring and matte makeup and a bold lip. Sounds perfect doesnt it ?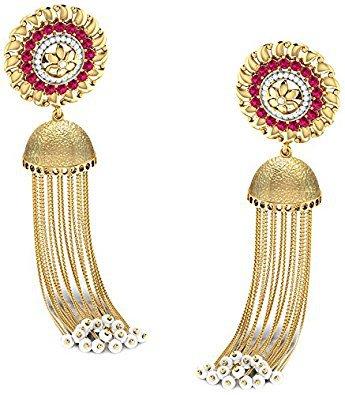 Cocktail statement earrings
5. When in doubt choose diamonds :
If all else fails, diamonds are your fail safe. You can never go wrong with diamond. From cocktail rings to dainty neck pieces, what ever the occasion there is a diamond for everything. Just choose your base according your outfit. If your attire has gold zari work choose a gold based diamond jewelry, if your outfit has silver work, white stone work choose a diamond piece with platinum or rhodium base to compliment your outfit.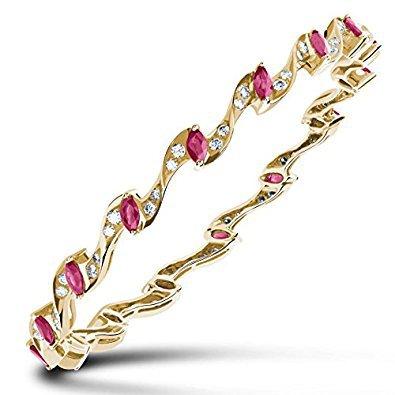 Bracelet
6. Use complimentary gem stones : 
There is a wide array of gem stones that you can pair with your attire. But make sure they go together, if you are wearing a blue outfit, emerald gemstone based jewelry isnt your best option. If you re wearing yellow emerald will go beautifully with that, if you are wearing pink, magenta then sapphire is your best option. If you are wearing green yellow canary sapphire will look oh so beautiful. You can use a color wheel for reference.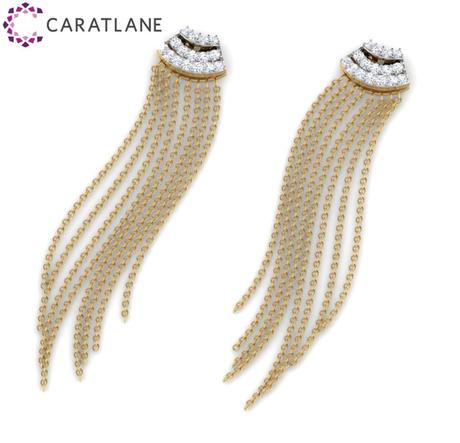 Statement earrings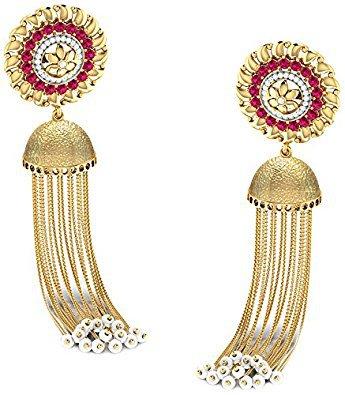 Cocktail statement earrings
Makeup to compliment your jewelry and outfit will always elevate your look. So here are a few looks that will pair nicely with your emeralds and rubys and sapphire.
For those Blue Sapphires rock this makeup look.
For those shiny emeralds try this makeup look :
For those yellow canary goodness :
For a good smokey eyes that looks good when you are undecided :
I hope you find this blog post useful and insightful. The pointers I mentioned will on how to match your jewelry with your outfit, come in handy this wedding season.
Related
Related Posts via Categories
Being Confident is hard. OOTD Orange Summer Dress
Plus Size Fashion The perfect floral maxi dress
Plus size fashion, Outfit of the day : Floral Fantasy
GOLDEN GLOBE 2014 FASHION HITS
PRESS RELEASE : RUDRAKSH HOSTS BRIDAL WEEK
TAG TIME : THIS OR THAT
HAUL POST: A LITTLE BIT OF THIS AND THAT
Tags:
fine jewelry, How to match your jewelry with your outfit, jewelry, statement jewelry, wedding season