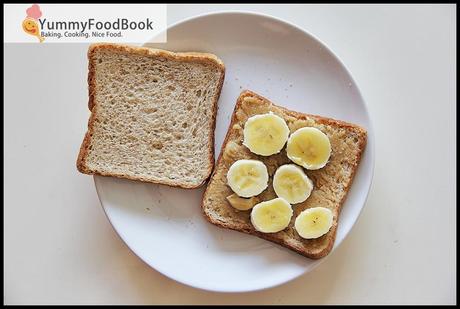 Peanut butter are one of the many spreads you can find in everyday breakfast. Easily obtained off the shelves at grocery stores, just how healthy is that jar of peanut butter sitting in your kitchen right now?
Just like making your own bread, making your own nut spread can be rewarding as well. Fresh, crunchy and no preservatives needed. I'm not talking about peanut butter here but rather a more healthier variant of this nutty spread.
It is called Nut Butter.

Nut Butter is not restricted to peanuts only but a variety of nuts, hence the name without the "Pea" in the Nut Butter. Here's how to make:
Ingredients you need (makes 100g):
100g of unprocessed unsalted almonds, cashew nuts, walnut or peanuts or mixed.
4 – 6 tablespoons of sunflower oil
2 teaspoons of runny honey (clear honey)
1/2 teaspoon of sea salt or kosher salt.
Method:
With a food processor, grind the nuts until fine.
Add in the sunflower oil until the nuts become paste.
Add in the runny honey. Mix it.
Add in the salt and give the nut mixture a few more spins. If you have some nuts left, put it in and grind it roughly to give the Nut Butter some crunch.
Store the Nut Butter in air tight container in the fridge and it can be kept for up to 2 weeks.
Spread it over wholemeal toast and top with sliced bananas, a simple hearty nutty breakfast to power up your mornings with a crunch.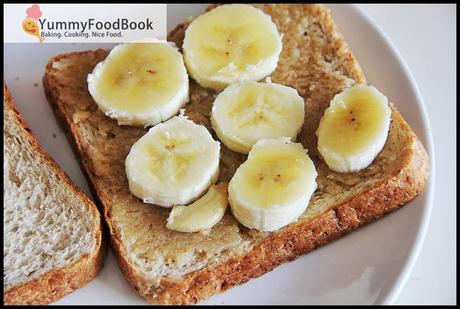 Credits: River Cottage Everyday.
More from YummyFoodBook
HOMEMAKE WAFFLE USING HAPPYCALL WAFFLE PAN

PERFECT ITALIANO FOOD FIXES IN 15 SECONDS

SCALLOPS AND OLIVE SARDINE AGLIO OLIO

Q CAFE – PUNGGOL MRT

HOMEMADE APRICOT AND WALNUT BREAD