What actually stop people from cooking? To some, it might be the hassle of cleaning up the kitchen after cooking. All you need is a good sturdy BackSplash and place it near the stove while cooking to contain the splattering oil grease. So before I begin, what is actually a BackSplash? The BackSplash is a tool that you use to shield your kitchen wall just behind the stove top against any splashes or cooked food. For example, if you fry fish, oil splashes on to the wall behind the stove top can be very hard to get rid of, very unpleasant looking when it gets dried and unhygienic.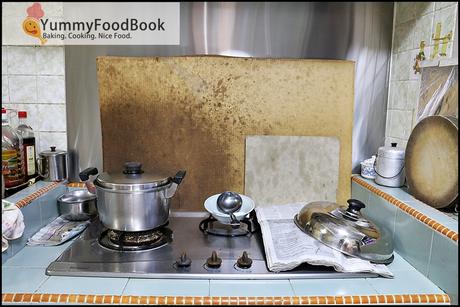 Typical Kitchen Using CardBoard as BackSplash – Oil Stain and Grease
I know there are quite a number of BackSplashes out there on the market but this one is probably the BackSplash you are looking for (Stylish, Sturdy & Safe). So here we go – this is the Inouby BackSplash.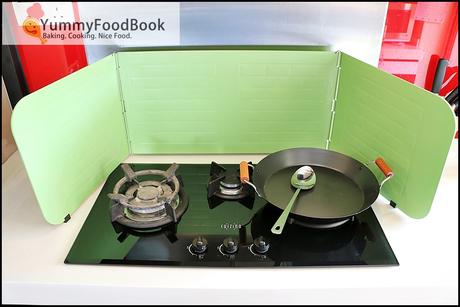 Material of the Inouby BackSplash:
Metal coated with Innoshield Plus, ceramic water based coating that is eco-friendly. The reliable ceramic coating will protect your kitchen ware from stains, scratches, or solvents. The BackSplash comes with an anti-bacterial element and this keeps your kitchen clean and healthy.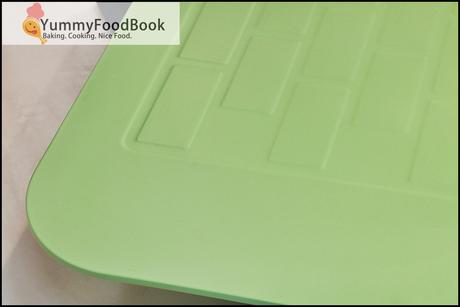 Inouby BackSplash – Green
Innoshield Plus coating will creates a hydrophilic membrane which will attract water molecules and repel organic compounds such as grease and oil. The Inouby BackSplash can withstand temperature up to 600°C.
Innoshield Plus is certified by Singapore Green Labelling Scheme. The coating is free from VOC, leads, mercury, solvents, or formaldehyde. It is safe for usage.
Trendy Design
There are a variety of colours including Green, Blue and Black that will match a multitude of kitchen designs.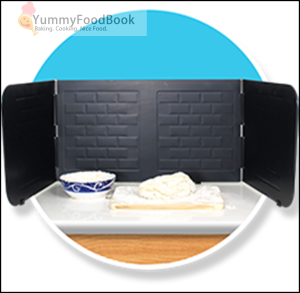 Inouby BackSplash – Black (Photo from Inouby)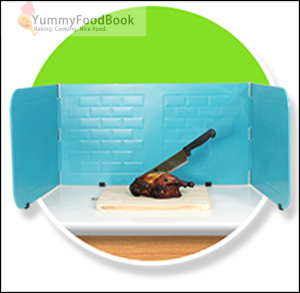 Inouby BackSplash – Blue (Photo from Inouby)
The Inouby BackSplash is foldable and hence easy to store them. Remove the joint hook to dismantle the side panel for the L shape BackSplash.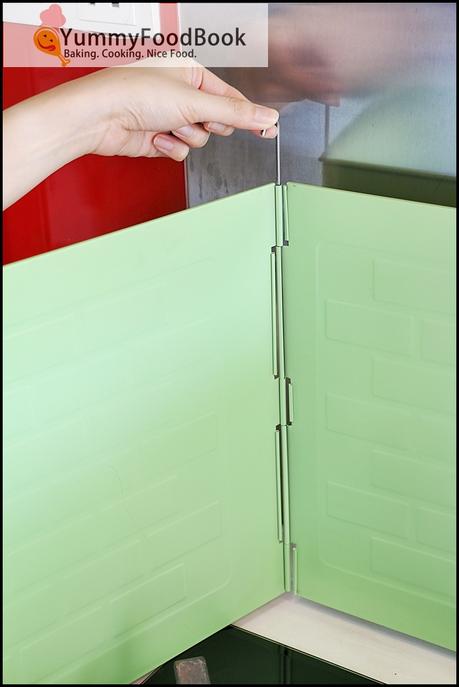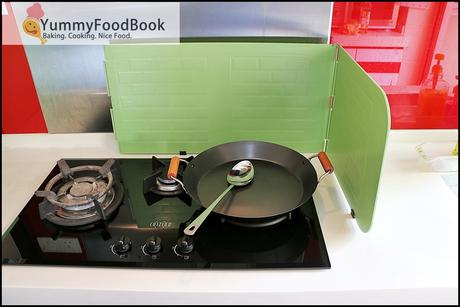 The green color Inouby BackSplash is quite matching to my kitchen design and I can place the BackSplash permanently at the stove top.
Dimensions:
67.5cm x 43cm x 33.5cm
Ease Of Cleaning:
I am not lying; you can even remove the stain of permanent ink maker pen easily from Inouby BackSplash with a damp cloth. Below is a short video clip demonstration:
You can use damp cloth without detergent to wipe clean Inouby Perfect BackSplash after use.The surface of the coating will adhere to the organic stain which acts as a membrane.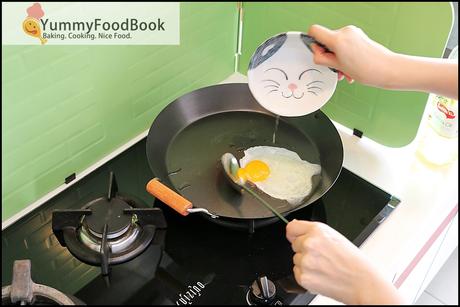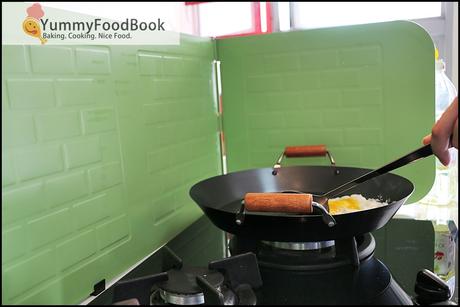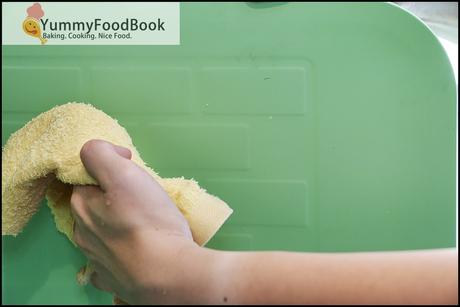 Egg white splatter stain easily wipe off using the damp cloth. This is so convenient.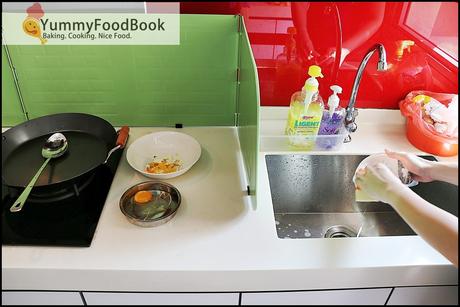 The Inouby BackSplash can also be use as a separator of the cooked food from the basin. Now you can wash your plates in peace without worrying of the water splashing to your food.
The Inouby BackSplash is currently selling in Kuala Lumpur and Penang at various mega malls with the selling price of RM149 that is approximate SGD57.
Here come the unboxing video of the Inouby BackSplash:
Are you tempted to purchase the Inouby BackSplash?
Good news to share! As the Inouby BackSplash is newly launched locally, we are going to sell it at an introductory rate of only SGD39. The price is inclusively of the delivery charge (Singapore only) too. Do contact [email protected]  to purchase the Inouby BackSplash now!
Happy cooking! "No more oil splash or stains on your kitchen walls…."