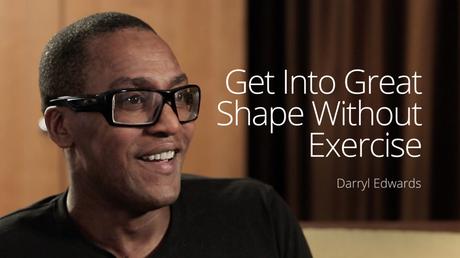 19 35:32

Is it possible to get into great shape, even if you hate exercise? Yes. There could be a way.
In this interview from this year's Low-Carb Cruise, Darryl Edwards - the Fitness Explorer - talks about his own health journey and explains how you can get in great shape without exercise. The secret? Play.
Watch it
The full 35 minute interview is now available (with captions and transcript) for members:
Get Into Great Shape Without Exercise - Darryl Edwards
Start your free membership trial to watch it instantly - as well as over 130 video courses, movies, other interviews, or presentations. Plus Q&A with experts, etc.
Feedback
Here's what our members have said about the interview:
I´ve been very happy about all the information on this website, especially being a doctor myself I was so surprised by some of the info (which seems to be going so much against 'common medical knowledge') but I wasn't so happy about the not needing to exercise to make it work so now that I've seen this brick in the wall, I´m very glad that there is mention of movement and it seems perfectly practicable for almost anyone without having to become an 'exercise nut'.
- Aline