You are here:
Home
/ iPhone 5 Accessories / How to Customize Your iPhone 5?
How to Customize Your iPhone 5?
January 24, 2013 by admin · Leave a Comment 
Not long ago, Apple introduced their iPhone 5 and this smartphone made enormous boom in the smartphone market. Apple remained smartphone world leader and premium brand for users. Certainly, there are many of you who prefer phones that run on Android, but not enough to dethrone his majesty of the bitten apple.
If you belong to Apple fans and if you have already purchased your little darling, here are some suggestions for iPhone 5 accessories that can help you customize it, according to your taste and personal style.
Customization of the phone is very difficult to define. Some think it is enough just to buy a protective iPhone 5 case and kill two birds with one stone – protection and personalization of the phone. Here is a vintage-style iPhone 5 case that combines old and new – old looks with advanced technology of iPhone 5: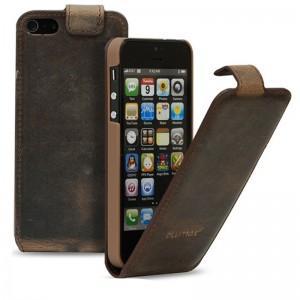 Blumax Antique Flip Leather Case for iPhone 5 – Coffee
On the other hand, if you do not want to keep your device hidden beneath a case, you can use an iPhone 5 skin in order to decorate the phone, changing its looks completely. Protective skin stickers for iPhone 5 usually come with a code for a free wallpaper, offering a complete experience. They are easy to apply and can be removed without leaving sticky residue.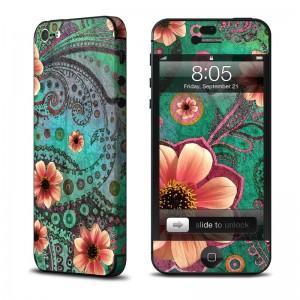 Paradise Skin for iPhone 5
There is an endless number of possibilities for your iPhone and its protection; this is why we recommend that you visit MyTrendyPhone and check enormous number of accessories for iPhone 5.