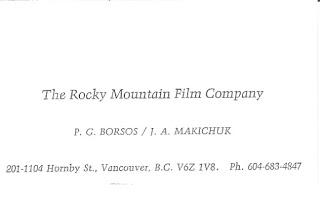 I still have a dozen or so of this card. The names are on the same card because that's all we could afford. Really. We had a small office off Granville with two movie seats and a desk. We had a calling company, which was women taking messages to people who have offices but not in them. No cell phones either. Here's the official

production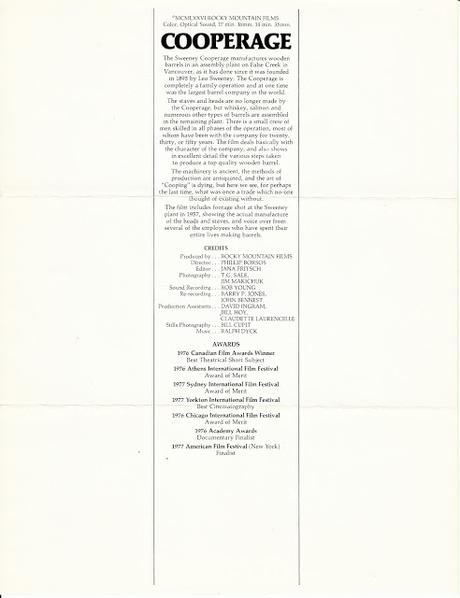 It made us real filmmakers in sorts, still broke, still wanting to make movies. Finally I got a producer job in Saskatchewan, cold and snow, not Vancouver. But it was a job. From there I got another producer job. Phil made two more shorts and was getting LA attention.  Still nothing

happened.
Finally I got a few producer jobs for tv stations and lasted for a few years. By then Phil was making his first feature

an

d finally I got together a few friends and a producer and talked about a movie. A horror movie. And somehow we got the money.  And

we began to work on something called Ghostkeeper. It's where I learned how to make movies and how to watch people who cheat. 
One point here, Phil and I were always close, we parted due to my going to tv stations while he was making his western. What was important is that we tackled Cooperage together. It really helps to

keep close to old friends.
Here's where Cooperage went.