I am really in love with making bread using my Panasonic bread maker.  Last month, I had tried making the Otah bread buns and my family love it. Below is the recipe for making the Otah bread and it is really easy to make these Otah bread dough using the bread maker.
Bread Dough – Makes 10 Otah Breads
For Bread Dough – INGREDIENTS
280g Bread Flour
50g Butter
3 tbsp Castor Sugar
160ml cold water
1 tsp salt
25g Egg (beaten)
2 tbsp Milk Powder
1 tsp instant yeast
½ egg for egg wash
For Fillings
10 Otah
Mozerella Cheese
Dried Parsley Flakes
METHOD
1. Add all the ingredients into the bread pan except yeast into the yeast dispenser.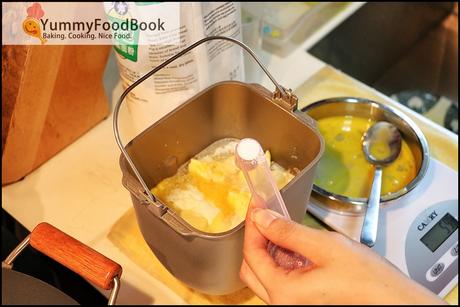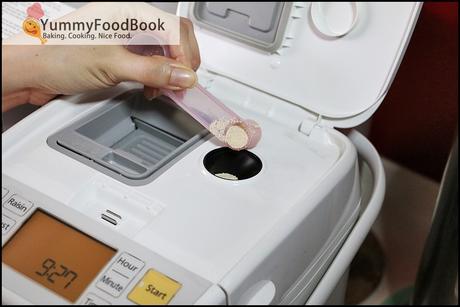 2. Select bread dough no 9 and next press start.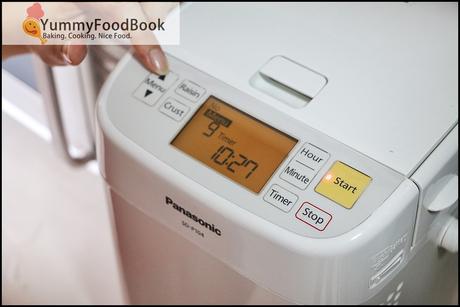 3. After 1 hr, press "Stop "when you hear the beep sound. Remove the dough from the bread pan.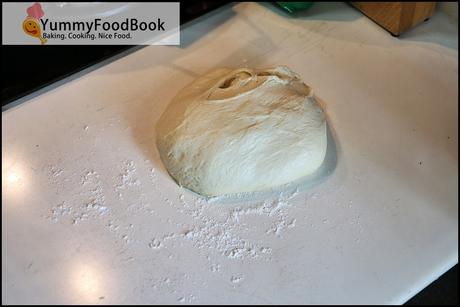 4. Use spatula to divide the dough into 12 even pieces, shape them into balls, cover with towel and rest for about 15 mins.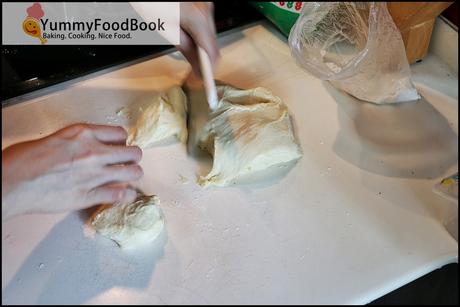 5. Shape them into desired shape.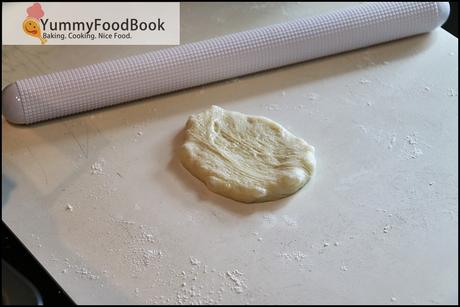 6. Roll out the dough, place the otah on top of the bread dough.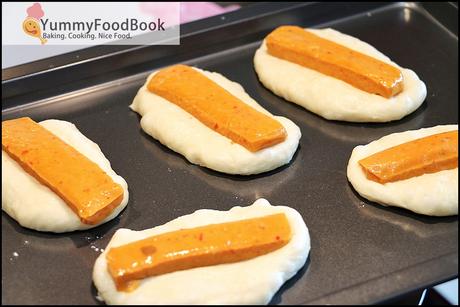 7. Spray water on it and allow it to ferment for about 50 mins ( till dough rise double in size at a temperature of 35˚C to 40˚C.
8. Finally, egg wash bun, sprinkle cheese and parsley flakes on top and bake in a preheated oven at about 14 to 15 mins.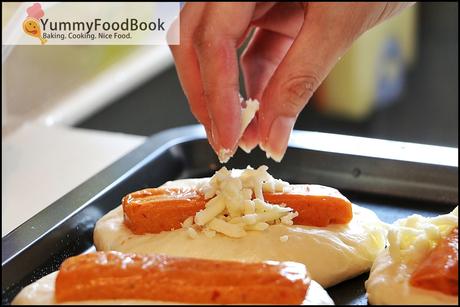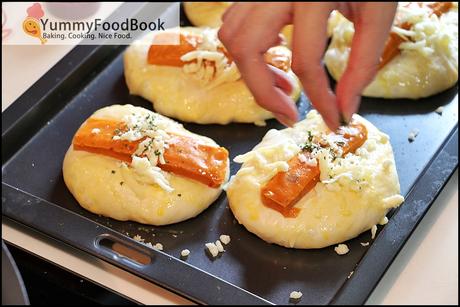 For those using the same oven Rowenta OC7868 as me, I had baked those otah buns for 13 mins at 200˚C using traditional mode (top and bottom heat). Rotate the tray when it is left with 5 mins of baking time.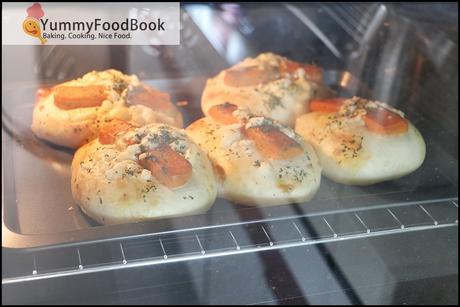 Happy Baking Everyone!