If you belong to a group of people that likes to take photos with their iPhones rather than regular cameras, at one point you'll find yourself out of storage space. Thankfully, there are a number of great services that you can use to back up your photos and free up some space on your smartphone. Today we'll talk about our three favorite storage services.

1. iCloud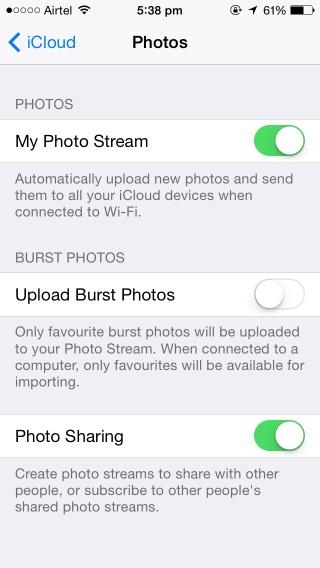 Store your photos on iCloud.
iCloud is a great solution for storing photos, if you don't mind an extra app on your iPhone. Simply go to Settings>iCloud>Photos and enable My Photo Stream. After that, all of the images from your Camera Roll will be backed up to your iCloud account. If you want to access these images, you'll need to use the iCloud Control Panel on your Windows or iPhoto on your Mac computer. As an iCloud user, you get 5GB of storage on signing up and you can get up to 50GB more if you pay about $20 (about £12) per year for 10GB.
2. Dropbox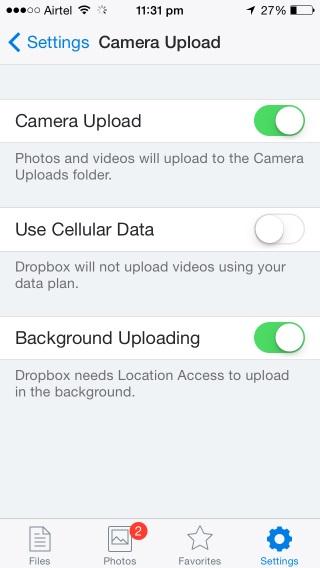 With Dropbox, you can share your photos with your friends.
Dropbox is probably the most popular third-party storage app on the planet. Its mobile app includes a Camera Upload feature that stores your photo in your account automatically. How to use it? Launch the app, and then go to Settings>Camera Upload. Dropbox also comes with a free app called Carousel that lets you share your photos and even download your friends' photos to your storage. With Dropbox, you get 2GB of free space once you sign up, but you can expand that up to 3GB. There's a catch, however – you get 500MB of storage each time you upload 500MB of photos. 100GB costs $99 (about £59) per year.
3. OneDrive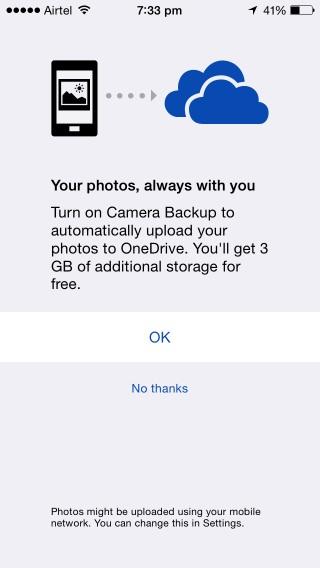 Store your photos and videos with OneDrive.
Microsoft's storage service is not to be dismissed. It offers 10GB of free space and you'll be able to get 50GB more for $25 (about £15) in the future. You can also resize photos that you want to back up and choose whether or not you want to back up your videos, too. To enable OneDrive, launch the app, go to Settings>Camera Backup and turn it on in the menu. After that, you'll be able to access the app in your browser, Windows or Mac, even Android and WP devices.