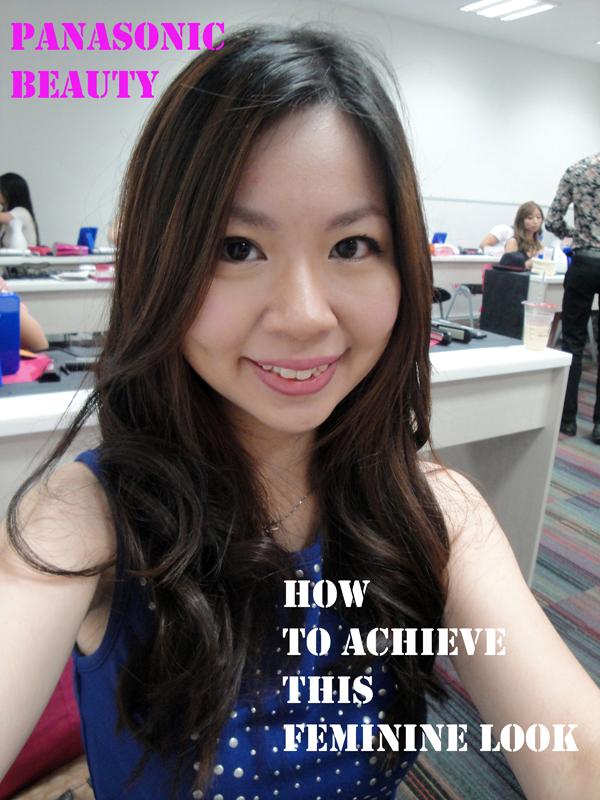 Gone were the days when I always want to look cutesy all the time. These days, I'm all about achieving the feminine look.
The feminine look is more mature and exudes a certain aura around you that is very attractive. It is suitable for work, date and definitely important occasions such as attending a function or event.
When it comes to being feminine, your hair, makeup and dressing plays an important part. I don't usually have much patience dolling up , so an one hour of preparation time is definitely enough for this look!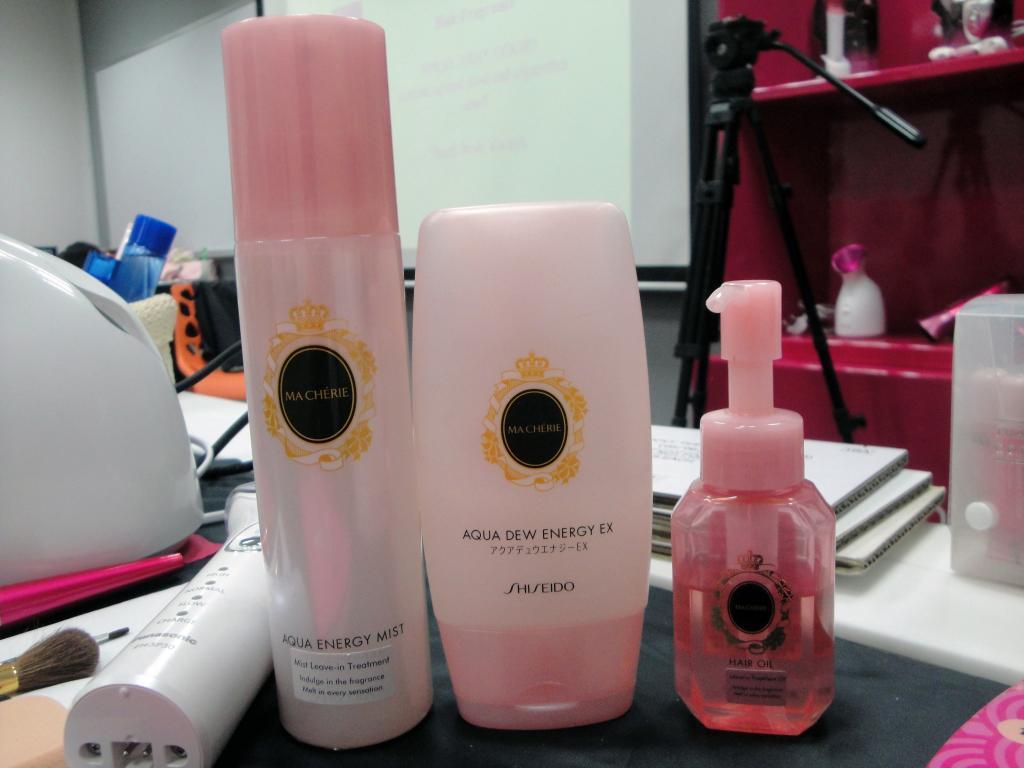 For pretty hair, try Shiseido's Ma Cherie range which means Sweet Heart in French. This range of products nourishes your hair and smells really good too! After shampooing and conditioning your hair, towel dry by patting your hair and apply treatment of your choice. If you have really damaged hair, try their hair oil. For a lighter treatment, try their Aqua Dew Energy Ex or Aqua Energy Mist.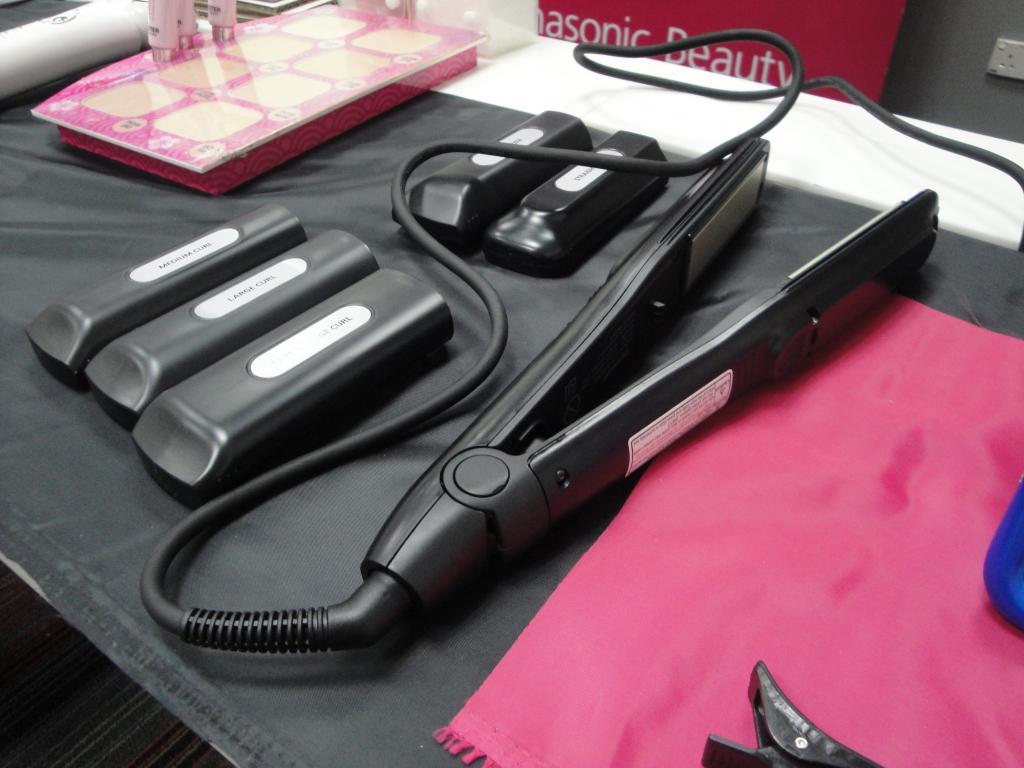 For feminine hair style, opt for large curls. You can use any tongs of your choice, but  if you don't have any to begin with and is thinking of buying one. Try Panasonic Multi-Styling Straightener.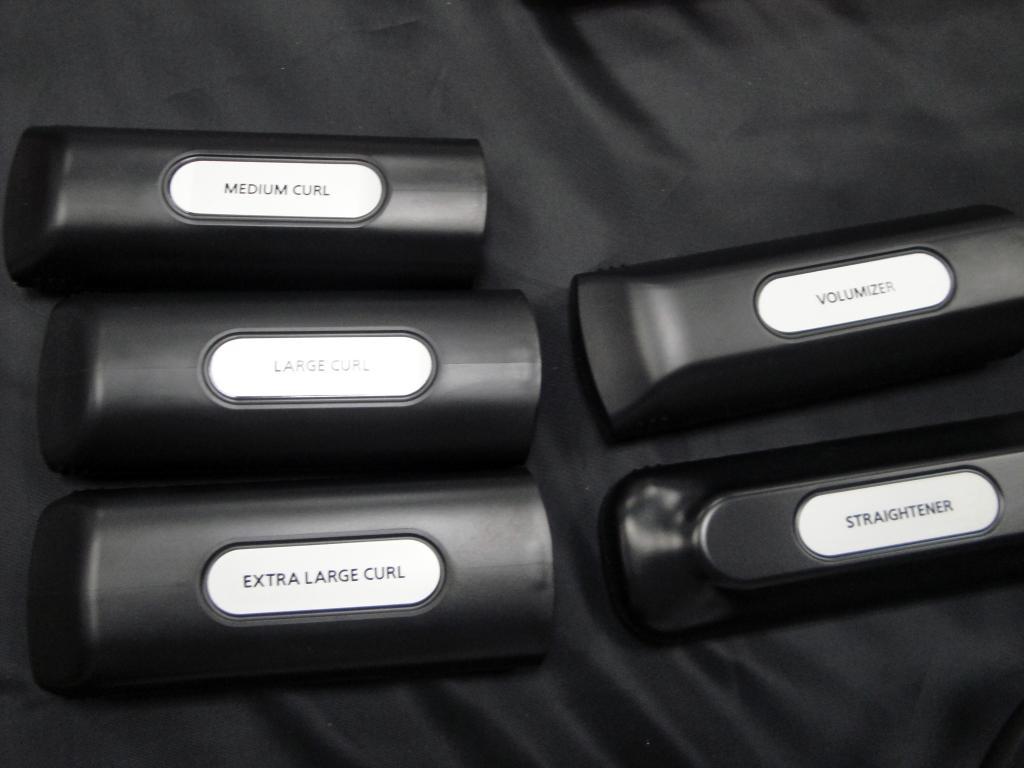 With one straightener, you can create six different hairstyles using these six attachments. For this look, I am using the large curl attachment.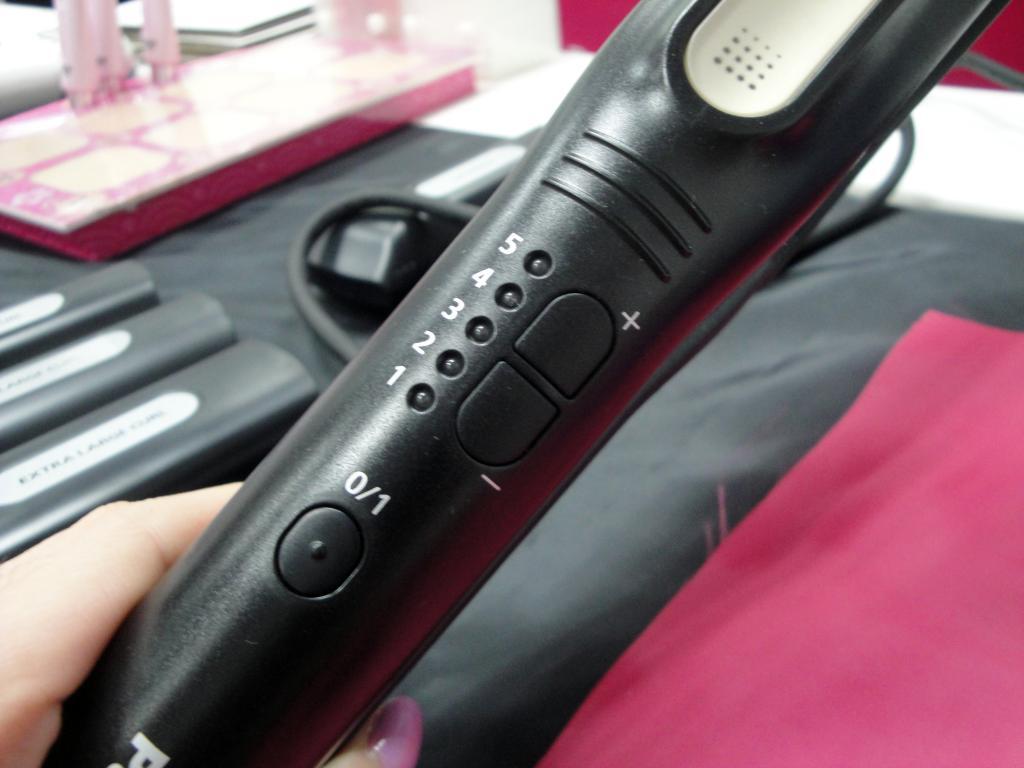 This straightener has different heat settings for different hair types. For fine hair, use setting 1, 2 or 3. For thick and coarse hair, use setting 4 or 5. I have pretty thick and coarse hair, so I used setting 4.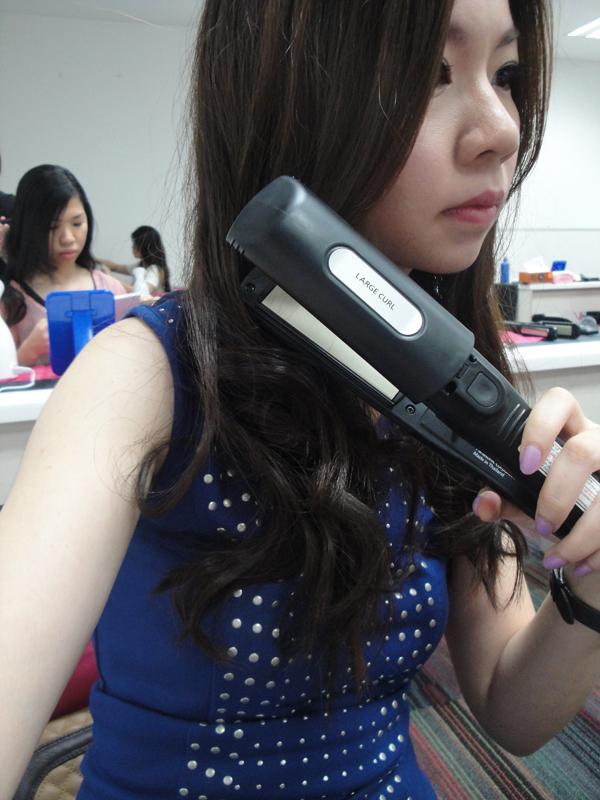 For outward curl, make sure your attachment faces outwards. For inward curl, attachment should face inwards. I would suggest alternating outward and inward curls for texture. Another tip is not to curl so many hair at one go. Take about 5cm of hair width to curl at one time.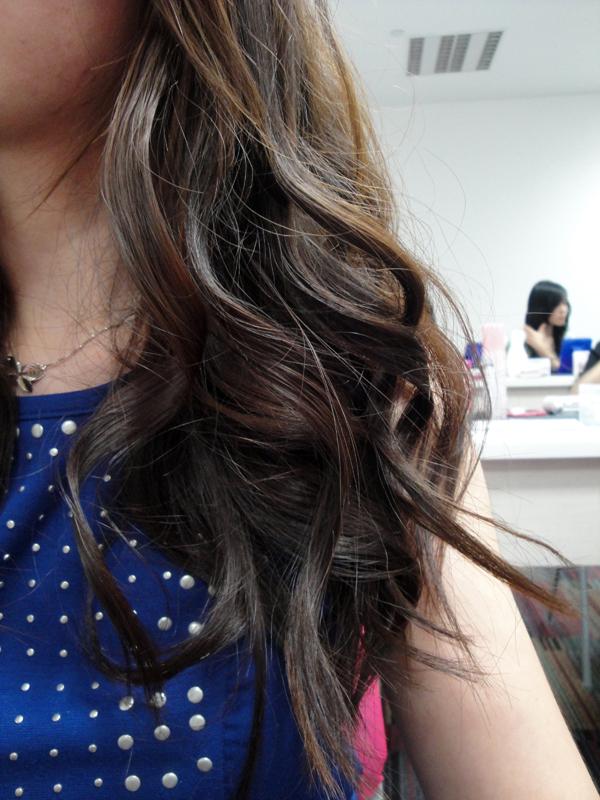 The result of the curls are really natural! I'm quite happy to be able to achieve such pretty curls just on my first usage!
(Although it took me a few trials to get it right, it's still pretty!)
And also, you would notice that the curls don't look messy or frizzy as well.
After curling, make sure to use Ma Cherie's hair fragrance mist for good smelling hair all day long.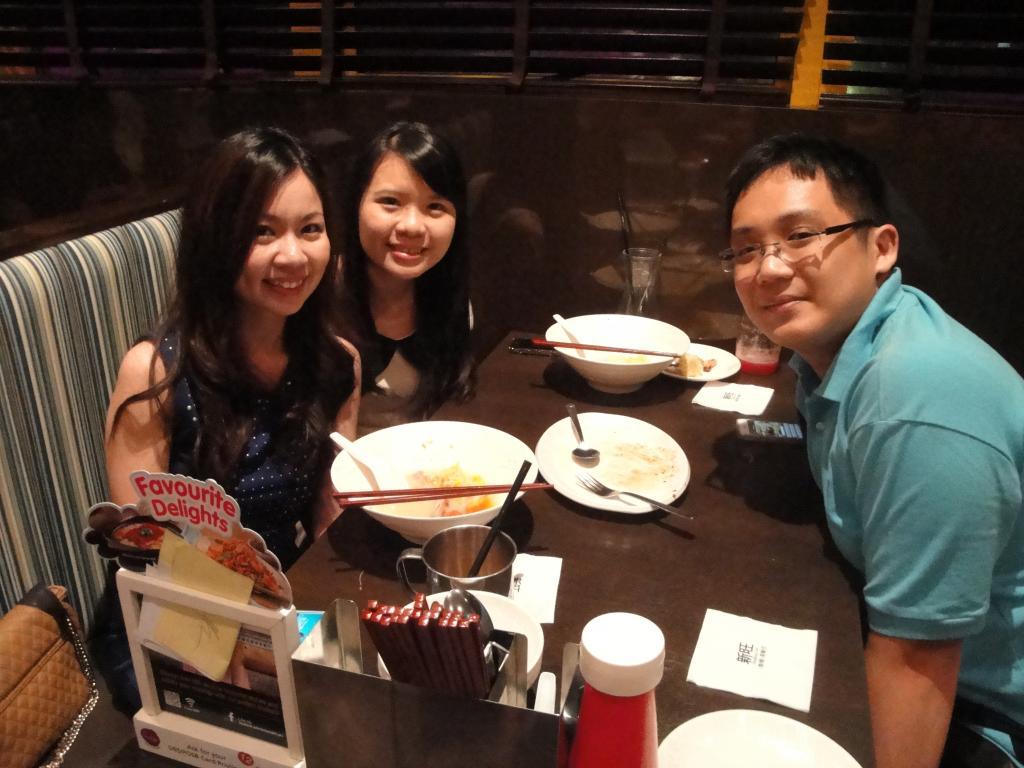 I'm also quite surprise that without any hair spray, my curls lasted all day!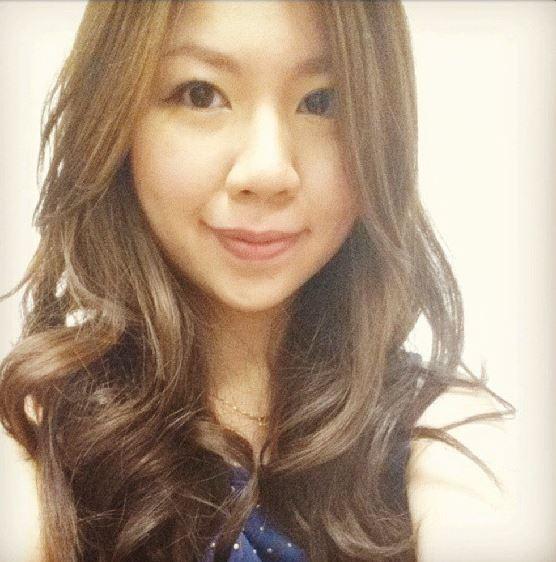 Thanks for reading part 1 on how to create a feminine look!
Will be blogging about skincare and makeup of this look in the next few entries, so keep checking back!
Meanwhile, do remember to vote for me under the
BEST BEAUTY BLOG CATEGORY  here !!!
You will have to like their page here first.