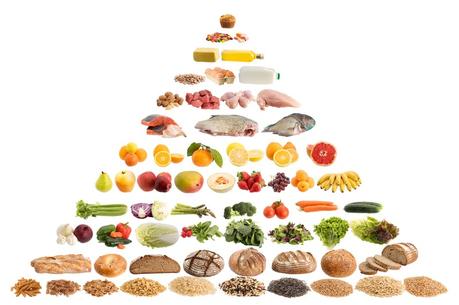 Is Public Health England (PHE) a front for the food industry?
Earlier this month, I delivered the keynote lecture to an audience of 250 GPs and other healthcare professionals at the UK's first medical educational-accredited lifestyle medicine conference in Leeds.
Much of the day focused on the root causes behind the public health crisis of type 2 diabetes and obesity, and what we can do to fix it. One of the biggest challenges is improving the message to the public on healthy eating.
For decades, powerful food companies have profited from promoting misleading health information and aggressively marketing junk food to children and the most vulnerable members of society. Public Health England is charged with help to protect and improve the nation's health. My experience is that its officials undermine public debate and behave more like a front group for the processed food industry rather than an independent and trustworthy body that welcomes public debate.
In an effort to combat the epidemic of health misinformation I co-wrote a book, The Pioppi Diet, which brings together the evidence on what individuals and policy-makers can do to rapidly improve health and reverse the twin epidemics of obesity and type 2 diabetes. I was pleasantly surprised when the deputy leader of the Labour Party, Tom Watson, contacted me a few months ago to let me know he had "relatively easily" lost 94 lbs (43 kg) and improved his health by specifically following the diet.
The most important message in the book - which recommends a Mediterranean-style diet low in refined carbohydrate - is how lifestyle changes are more powerful than any drug in preventing and treating heart disease; these also come without side effects.
For inexplicable reasons, according to one prominent healthcare leader (who has asked not to be identified), Public Health England tried to "sabotage" the launch and press coverage of the book last year. I was told by one eminent doctor that he had been contacted by a senior official from the body and warned from attending the launch in London, to be held at the headquarters of Penguin Random House. To his credit, he did attend.
The Times: Public Health England is out to 'sabotage' my Pioppi Diet advice (Paywall)
The Times: Tom Watson's diet doctor hit by government 'dirty tricks' (Paywall)
Another health leader, who heads a national charity, did not attend, and said he had been "poisoned" against the book. Andy Burnham, the mayor of Manchester and a former health secretary, endorsed the book and attended a launch in Manchester. His office also received a call from Public Health England, warning him against showing public support of the diet.
I was shocked by these attempts to try and undermine a healthy eating plan, to stifle debate and to damage my credibility.
My campaign is to try and improve the nation's health with a plan endorsed by several leading scientists and dietitians. Public Health England's own recommendations for healthy eating - which are promoted by the Eatwell Plate, a diet guide backed by the Department of Health, which includes chocolate, crisps, and cakes to eat "less often" - was drawn up in consultation with the food industry. I have not seen any statements from the organization's health officials saying we should be eating less of the sort of ultra-processed food that now makes up half of the British diet.
Public Health England makes different dietary recommendations to the Pioppi diet. It recommends placing starchy carbohydrates, such as bread, pasta, rice and potatoes, at the base of the diet, and to reduce consumption of saturated fats. I have published evidence reviews showing no association between consumption of saturated fat and a heightened risk of cardiovascular disease, diabetes, and death, but Public Health England doesn't want to debate the issues.
We want to trust government dietary guidelines, but Public Health England must give a clear commitment to systematic reviews of the evidence. It must stop engaging in dirty tricks to try and censor and silence those who want to engage in legitimate debate.
-
Dr. Aseem Malhotra, MD
Earlier
Fat: The Documentary - official trailer
How Tom Watson reversed his type 2 diabetes Is low carb the best treatment for reversing diabetes?
Guides
A low-carb diet for beginners