This isn't a liquid acid toner like Alpha-H's liquid gold glycolic exfoliant. At first, when I purchased the Alpha-H Gentle Daily Exfoliant (with Kaolin clay and Papaya and Pineapple enzymes) on sale last year via Luxola (which is now Sephora PH) I was hoping it was sort of a "milder" version of Liquid Gold, for sensitive skin perhaps. It is a more gentle product but in a totally different department. It wasn't what I expected (imagine my surprise upon seeing it was in powder form) but I'm not disappointed.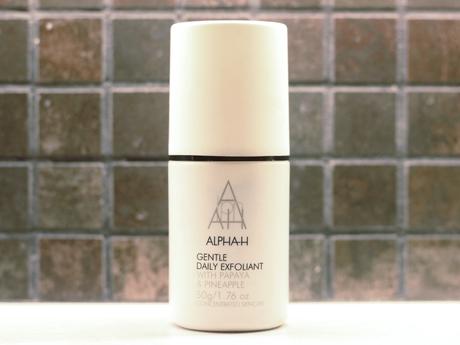 Alpha-H Gentle Daily Exfoliant w/ Papaya & Pineapple Php2345 from SEPHORA PH INGREDIENTS: Kaolin, Solum Diatomeae, Bentonite, Maltodextrin, Ananas Sativus Fruit Extract, Carica Papaya Fruit Juice, Citric Acid, CI 77891. (that's the regular price, I got it on sale last year for about Php1500 or less, or you could sign up then wait and see if they still do the birthday discount I availed of a 20% birthday discount last year when it was still Luxola.)
Technically, this is what we would call a quick, rinse-off mask but then it doesn't quite coagulate like one, it sits on the skin deeply but doesn't harden because application is thin. It's simpler and much more gentle since you don't keep it on for long. Read on to see what it looks like and see an instructional video.
As you can see, it isn't a liquid. Alpha-H's Gentle Daily exfoliant presents in powder form and consists of gentle clays and fruit enzymes that exfoliate and nourish the face.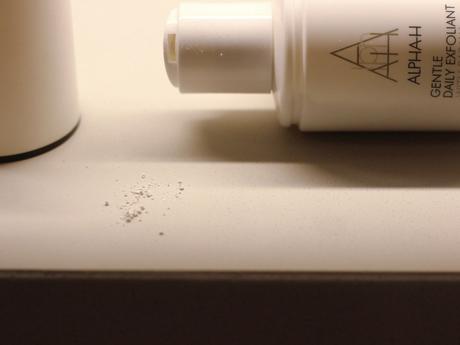 "Brighten & exfoliate your skin without rubbing it up the wrong way. This powder exfoliator uses crushed, water-activated fruit enzymes from unripe Green Papaya & skin and leaves of Pineapple, to unveil cleaner, brighter skin. With no abrasive action this removes dead and damaged skin cells, spring cleans congested pores & blackheads, reduces inflammation & uneven pigmentation & boosts your skin's moisture retention. This reveals new skin with a regulated light reflecting, youthful soft sheen." - product description via Cult Beauty
I put two quick squirts of powder in the center of my palm (much more than what you see above), I wet my face and other hand with water then rub my palms together to form a thin pasty consistency and I apply it (avoiding my eye area at least around the lashline). Then after waiting for about 1-2 minutes I rinse it off well.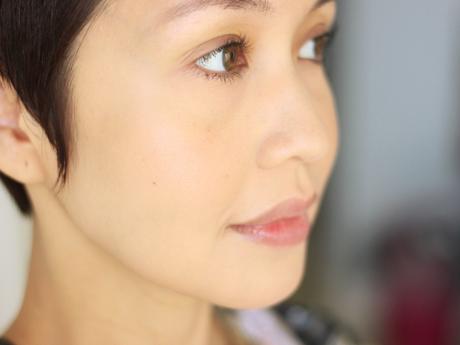 My face has a light base on in this photo (the Happy Skin ZZ Cream SPF 20) but very little, it was around this time that I began using this Alpha-H product again. If I want my face to receive a particular foundation or base without dead surface cells and dirt interfering in the product's performance or finish I'll either exfoliate with a glycolic toner one day before or use this one by Alpha-H. To see how I use it you can see me put it on in my evening skincare routine video here at this link or watch Alpha-H's official instructional video for this product below.
To share a little real blogging this week has been quite tiring because I've been pulling all sorts of strings to get some bills paid off, and have been from the North to the South, back and forth in the process because it can't be helped if one also has some jobs in the south, one must go south... #BuhayFreelance. Business in the first quarter has been pretty quiet for me so I had to make ways to fill in the gaps and learn excel, too. Referring back again to my evening routine video above is a teaser (I know it's been a month since my last video), because I just shot my morning routine video this morning. Give me a couple of days to give you a new video

which was practically a mad dash to shoot. My mother was my "cameraman" for that next upcoming video so you can imagine the intense rushed dialog between us which will be swiftly censored by my morning routine narration, haha.
Alpha-H Gentle Daily Exfoliant w/ Papaya & Pineapple Php2345 from SEPHORA PH