I'm REALLYYYYYY excited this Black Friday morning, because I woke up to the BEST news, i'm featured on Perspectyve.com.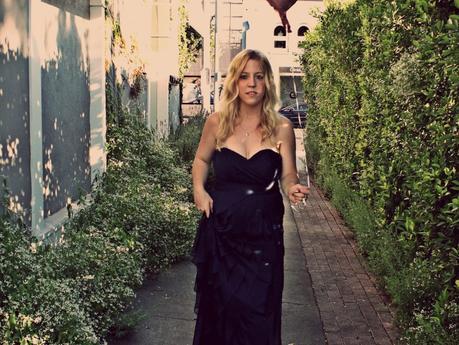 You can read my interview with them below on how I actually started blogging, and the best advice that I would give anyone looking to start:
How'd you get into blogging?
I first got into blogging when I started out assisting as a stylist for the entertainment industry. Well I was being an assistant stylist, I really and truly thought that styling was my one true calling, however, it wasn't until I started helping my bosses with their blogs, and websites, is when I really learned that I wanted to start my own blog.
How would you describe your personal style?
To be completely honest with you, my personal style really depends on my mood, and how i'm feeling the day that I wake up. Some days I feel lazy, and just want to throw on sweats and a t-shirt, and on other days, I want to feel confident, and throw on a dress, and some heels.
Where do you find inspiration for your posts?
Usually whatever I post on social media, it reflects as my own little personal diary. I try not to look at what other bloggers, or what other people are posting, because then it wouldn't be "me", and I wouldn't be staying true to myself, and who I am. So I find inspiration really from either what i'm doing that day, or through what inspires me.
What are the trends that you are currently coveting?  Do you think you'll love them next year?
Even though it's fall, i'm really still loving the tight crop top look, and the long pencil skirt look. I guess you could say that Kylie Jenner is the style inspo for that, she rocks it every single time! I hope this trend stays all the way until next summer….
Who is your favorite brand/designer?  Do you own any of their designs?
As far as who my favorite brand/designer is, that's all over the map. I love anyone from Marc Jacobs, to DVF, to Tommy Hilfiger.
I own a few Marc Jacobs things, and a few DVF pieces.
What is the best advice you have ever received and the best advice you have to give?
The best advice that I have ever received had to of been to just "Block out the negative, and to keep going no matter how much you think you've failed".
Being in the creative industry, it's REALLY industry, it's really easy to just say "i'm done.", and it really takes a PUSH to keep going.
The best advice that i've ever given was to just never give up, and let yourself go.
YOU CAN READ MORE OF THE INTERVIEW HERE….