Today, Helen Ochyra shares her review of the fabulous Chester Residence in beautiful Edinburgh.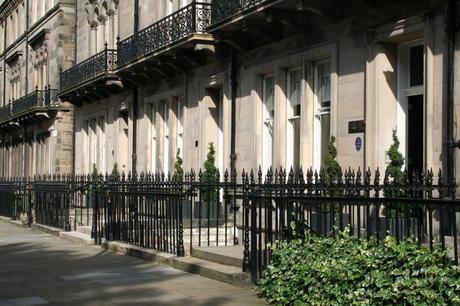 You want to be left alone on your honeymoon. This is the time together you've been waiting for, to enjoy dinners for two, lazy lie-ins and time to just be.
So what could be better than your very own apartment? Well, how about one that comes with five-star service to boot?
Chester Residence sits across four stately stone townhouses and has 23 apartments on its five floors. Check in here and you can truly relax – everything is taken care of, your luggage whisked away to your apartment before you are even aware you are no longer holding it.
We were led to our apartment upstairs in the townhouse next door by the warm and friendly reception staff and were immediately speechless. Our apartment was a Grand suite – and almost larger than our house back home. Grand suites have a separate bedroom, bathroom and kitchen leading off the hallway but it is the vast drawing room that really impresses, with its fireplace, large leather sofas and a series of tall arched picture windows looking out over the Parisian-style iron railings to the city beyond.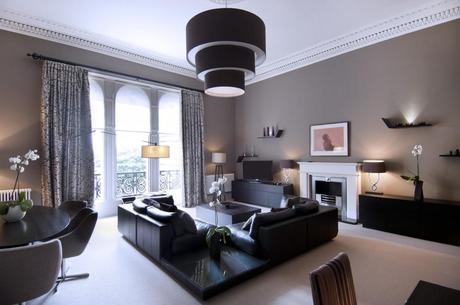 We spent much of our time in that drawing room, playing music on the iPod dock, lounging on the sofas, watching it get dark outside. Breakfast is eaten at the large dining table here in the mornings, delivered on demand and on a tray. We pick at it – a platter of meats and cheeses, croissants and fruit – throughout the morning, no immediate demands on our time. So much better than a rushed hotel breakfast buffet.
The kitchen is equipped with everything you would need to make a full meal – a four-ring hob, combi microwave oven, fridge and sink – so there's no need to go out. And the apartment certainly tempts you not to, with its cosy carpets and warm colours. But out you must go. Edinburgh's increasingly excellent dining scene beckons and there's inventive Michelin cuisine at 21212 to try, fresh seafood at the Caledonian's Galvin Brasserie de Luxe to devour and pubs by the dozen to explore.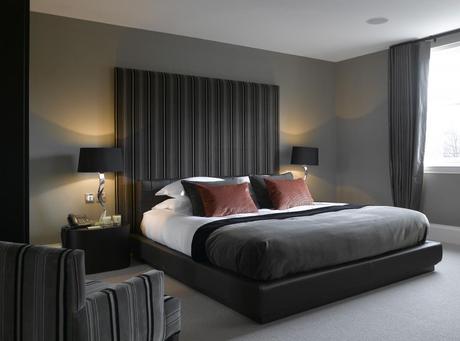 Return from all that and the enormous king-size bed with its top quality Egyptian cotton bedding is calling, or perhaps a bath in the contemporary bathroom stocked with Molton Brown toiletries and fluffy robes. Or maybe it's just back to that sofa again, to pour yourself another glass of wine and settle in for the night together. In your very own Edinburgh residence.
From £220 a night.