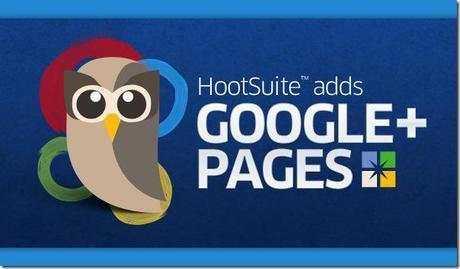 Yesterday, Hootsuite announced their partnership with Google+ to add the service to their product. Although it is only for Google+ Pages, not personal profiles.
Nevertheless, it is only available for those who have a Hootsuite Enterprise account and its limited to select teams. But wait!, If you want to be part of the teams that will be testing this new feature you can!. All you need to have is a Google+ Page and sign up for the trial here.
Google+ Circles: Targeted Publishing
One of the greatest advantages of Google+ Pages is the sharing system. By creating Circles and categorize their customers, a social media manager or community manager can share messages easily. The benefits are seen directly in the performance of the marketing campaigns  and send these messages to any circle they want. Nothing better than the right message to the right customer.
Google+ Pages: Hootsuite Dashboard Options
Manage circles in-dash with add/remove and edit functionality
Post public updates or to select circles
Search public posts and updates within your circles
Pop-up user profiles and company pages
See recent user activity without leaving the dashboard
See comments on posts and save to a stream
View users who +1, share and comment on posts
Measure results with five Google+ analytic modules in-dash