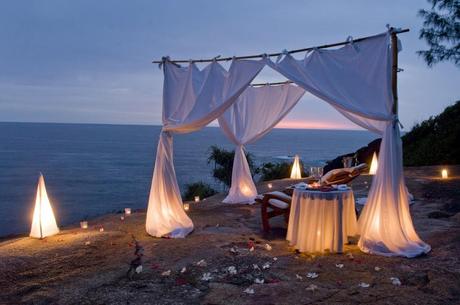 I'm very pleased to have Amy Welfare, honeymoon specialist and head of Asia Pacific at luxury tour operator Scott Dunn, sharing her top honeymoon tips today. Scott Dunn can put together honeymoons for a huge range of destinations, and Amy says that their most popular choices including Bali, Thailand, the Maldives, Seychelles and Tahiti, and that increasingly they're seeing a lot of people taking a mini-moon straight after their wedding – such as to the Amalfi Coast, Santorini and Marrakech – before heading off on a longer-haul full honeymoon later on in the year.
Here's Amy's top tips for planning your honeymoon:
Talk over each other's wants and needs, then set a realistic budget as this makes it much easier to plan. And don't forget that you'll also need spending money for when you are away – so work that into your planning too.
Consider setting up a honeymoon list, a fabulous alterative for a traditional wedding gift list, allowing family and friends to contribute towards your dream honeymoon.
Consider going somewhere neither of you have been before so that neither of you are not comparing it to the last time you visited and avoiding any disappointment the second time around. A new start, a new adventure!
If you can, avoid travelling at peak times such as Christmas and school holidays. If you have to travel in the summer, perhaps choose a hotel that is less child friendly or opt to go for a mini-moon – perhaps a long weekend in Europe – and save your full honeymoon adventure till later in the year when the prices are more reasonable.
Your tour operator can also suggest "secret seasons" in destinations – where there can be incredible offers and the weather is still great, for example the Caribbean in May or June.
If possible, try and leave to go on honeymoon a couple of days after your wedding – you don't want to miss out on all the post wedding gossip!
Always travel with a fully bonded tour operator; you want to be able to relax safe in the knowledge that if anything happens you will be taken care of.
When you are choosing a hotel check what is included in your stay. If you are not on a fully inclusive basis, take care to save some of your budget to spend when you are there. Speak to your tour operator about the local area, whether there any fantastic local restaurants you might be missing out on if you are on half or full board. Be careful not to underestimate the price of meals and drinks in five star properties. You can also ask a hotel for a sample menu and drinks menu to check the prices so there are no surprises when you arrive.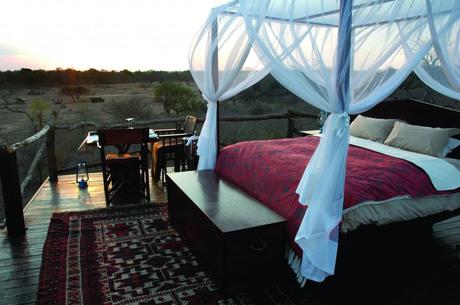 Often safaris seem more expensive on paper initially, but when you get there everything is included from drinks, meals, park fees, game activities etc. so you literally do not have to open your wallet when you get there which is a wonderful feeling!
Do not try and do too much on your honeymoon. Be careful to avoid too many flights, you do not want to spend most your honeymoon in an airport.
Imaginative multi-centre itineraries are a hot trend, but take care not to move about too much. two or three nights in one place should be the minimum so you can make the most of each location and really enjoy yourselves.
Try and choose somewhere first to totally relax and unwind after your wedding and flight, you will not realise how tired you are! Then move onto the adventure should you want to.
Don't be afraid to tell your tour operator it's your honeymoon! After months of paying a premium for the term "wedding", when it comes to honeymoons there are a lot of special extras to make your trip even more special, such as champagne and gifts on arrival, spa treatments and 'bride stays free' exclusive offers.
Consider arranging something out-of-the-ordinary such as helicopter or seaplane transfers or try something new together, such as diving or water sports. Surprise flight upgrades are also a nice touch! Keep some budget to do a boat cruise, romantic starlit dinners, a special excursion, a hot air balloon trip, or a scenic flight to make your honeymoon even more special!
Thanks to Amy for sharing her tips today – I hope you find them helpful. One note I would add is that you should trust yourselves to know best what works for you – so if you idea of relaxing is plunging straight into a destination, or exploring a city, rather than kicking off with a few days doing nothing, then go for it – certainly for us, we found that just being somewhere different, away from home, was enough to allow us to unwind.
For more tips on planning your honeymoon, take a look at the Getting Started section, and especially Five tips for choosing your honeymoon.
Photo courtesy of Scott Dunn