If you're heading for a far-flung destination on your honeymoon, then chances are that you may have to fly via another country to get there. This can be a great opportunity to have a twin-centre honeymoon, and to incorporate visiting another country into your plans. The most popular stopover destinations tend to be those where airlines have their hubs, so where you stop really depends on who you're flying with. If you book through a travel agent, you'll usually find that it costs no more to stop for a few days en-route, but if you book online prices are often higher so do shop around before booking. The following are a few of my favourite ideas for stopover destinations, but you might also want to consider Hong Kong (for the Far East and Australasia) and Miami (for the USA and Central and South America); and do speak to a travel agent if there's somewhere else you had in mind.
Paris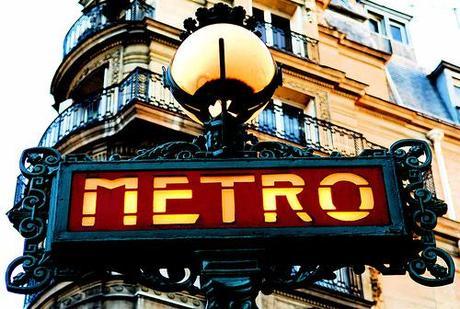 If you're travelling overland from the UK to the Continent (or beyond), then you'll usually have the option of changing trains in Paris. The City of Light is known for being one of the world's most romantic cities in the world for good reason – a few days here, wandering the streets, soaking up the picture-postcard views and stopping as often as possible for some gorgeous food and wine, and you'll feel utterly spoilt and won over. From Paris you can make use of the excellent European High Speed Rail Network – south to Spain and Italy, or into Germany, Austria, or even Istanbul. Where to stay: Hôtel Notre Dame, from £160 a night.
Dubai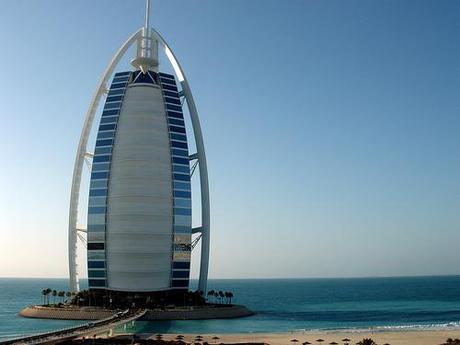 Emirates is arguably one of the best airlines to fly on (not least because of their fantastic in-flight entertainment systems), and if you fly with them from the UK you'll have to change planes in Dubai – the perfect opportunity for a stopover. Dubai doesn't appeal to everyone, but if you fancy experiencing this rather unique city, with it's man-made islands, super-luxurious hotels and an excellent range of activities (and beaches to lounge on), then a few days here make a great way to break up a longer journey. Where to stay: The Palace – The Old Town, from £200 a night.
New York City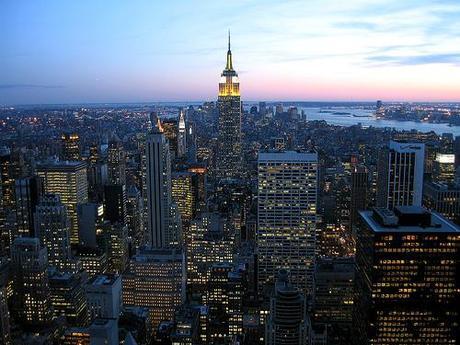 Of course, New York is a destination in itself – it would be easy (and oh-so-tempting) to spend a week or two here – but with excellent connections to the UK and elsewhere in North America, it's also a great choice for a honeymoon stopover. Spend a few days soaking up the city (the best way, I think, is just to wander until you can't walk any more), enjoying the food and nightlife, and doing all those "we're in New York!" things that you just have to do, before heading on – perhaps to the Caribbean or Mexico for some beach time, or further into the USA or Canada for beautiful countryside or to experience some of the continent's other dynamic cities. Where to stay: 60 Thompson, from £134 a night.
Bangkok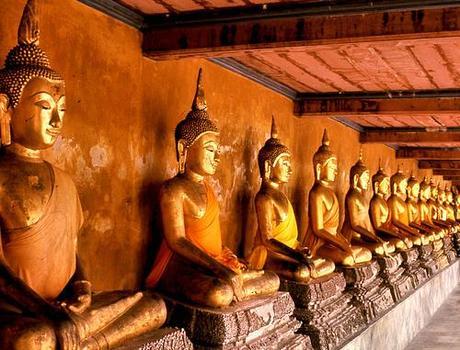 Frenetic, crazy and undeniably Asian, Bangkok can feel like a bit of an assault on the senses. The city is one of the gateways to the region, with excellent flight connections to Vietnam, Cambodia and Laos, among others, as well as on to Australia and New Zealand. Spend a few days here exploring the city – one of my favourite things to do is to take the ferry along the river, and the ornately beautiful Grand Palace is not to be missed – and making the most of the excellent food and often surprisingly smart nightlife. And, of course, the city is the ideal starting point from which to explore more of Thailand; perhaps down south to do a bit of island-hopping, or heading up to experience the traditional culture of the north. Where to stay: The Sukothai, from £130 a night.
Singapore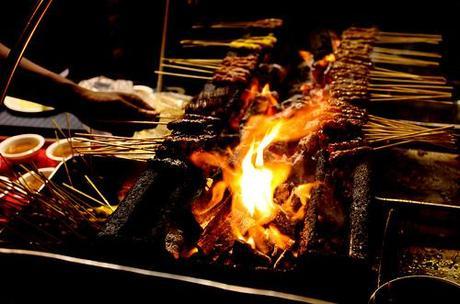 Don't let Singapore's rather staid and clean reputation fool you – scratch the surface of this city-state and you'll find a fascinating mix of cultures (Chinese, Indian and Malay), a striking array of architecture that ranges from the modern Esplanade Theatres on the Bay complex to the colonial grandeur of the famous Raffles hotel, and one of the world's greatest destinations for food. And it's not all about city-living here – the island is home to a justifiably world famous zoo, a lush stretch of rainforest in the Bukit Timah Nature Reserve, and some decent beaches. Singapore's excellent position makes it an ideal stopover en-route to Australia, but also combined with Malaysia (either by air or overland) and other parts of Asia. Where to stay: Naumi, from £175 a night.
Photos courtesy of: Pedro Ribeiro Simões; John Rawlinson; Kevin T. Houle; telmo32; Jeroen Elfferich