Every dark cloud comes with silver lining and in the case of a wedding, what goes behind the scenes and into the wedding – the stress, the chaos, the hiccups and whatever that could and would go wrong! – may not paint as pretty a picture as the wedding itself but the prospect of going for a retreat together as a newly wed couple, that's the silver lining; the honeymoon!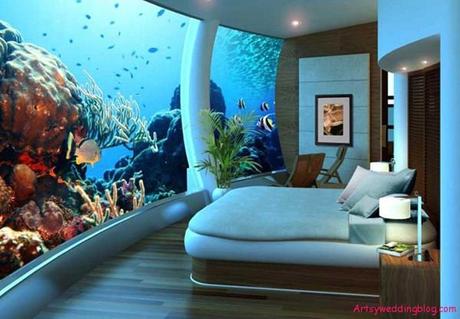 If you're still scouting for an ideal and romantic spot to relax after the wedding, then there's no calmer and quieter place than somewhere under the sea. I kid you not about a resort 1200 square feet under the sea! The mysterious island of Poseidon is located in Fiji and plays host to this undersea resort, a hospitality and tourism venture termed "The Poseidon Project" managed by L. Bruce Jones who was formerly involved in a civil submarine business for close to 19 years.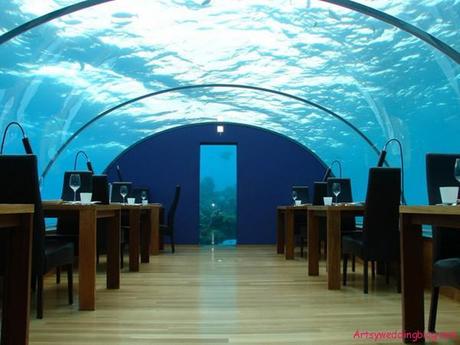 There is nothing quite as magical and mystical as the thought or possibility of being able to live under the sea. Jones has certainly taken this into consideration when he first envisioned the resort and after decades of planning and constructing, Poseidon was opened to the public in late 2009. Currently the world's first significant, permanent and most importantly habitable undersea resort, Poseidon boasts a one-atmosphere sea floor structure – one of the many features that has turned this dreamy fantasy land into a reality that certainly speaks volumes of uniqueness.
The Poseidon Mystery Island consists of over-water villas, all equipped with breathtaking views of the ocean, as well as undersea suites that definitely come with the unique and priceless experience of waking up to the beautiful marine life, instead of a sunrise.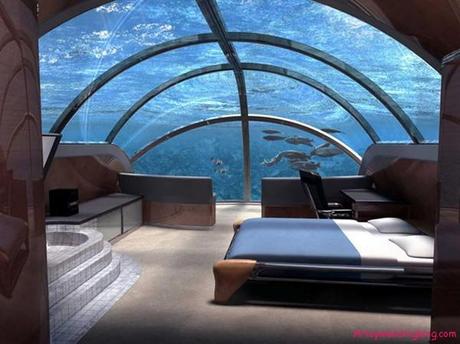 While the sceneries are one-of-a-kind and abundant, so too are the activities. Just as you can at any other beach resorts, you and your other half can immerse yourselves in hours of fun-filled beach and water activities such as scuba diving, snorkeling, para-sailing, island trekking and star-gazing. However, what makes Poseidon Undersea Resort special is that the adventures you can have is not limited to just land and a little below the surface of the sea but it extends to a thousand feet below the sea! You can climb aboard one of the four Triton submersibles and dive to depths of a thousand feet or even sip cocktails and have a meal while exploring the lagoon's deep reefs as a guest aboard Poseidon's 16-passenger luxury submarine. And as a cherry on top of the icing, the following eye-opening activity may just have you immersed, quite literally, in a whale of a time: Sea trekking on the Sea Floor. By donning a high-tech diving helmet with surface supplied air, you'll find yourself walking along the lagoon floor soaking in as much undersea sights as possible; quite unlike scuba-diving or snorkeling and certainly more interactive.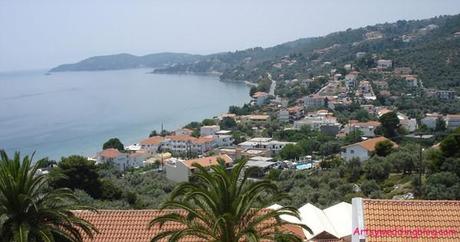 With so much to offer, this 225-acre island and its 5000-acre tropical lagoon – both of which are surrounded by the great South Pacific Ocean – makes for a honeymoon adventure that the two of you will be talking about and reminiscing about for many, many years in the future.