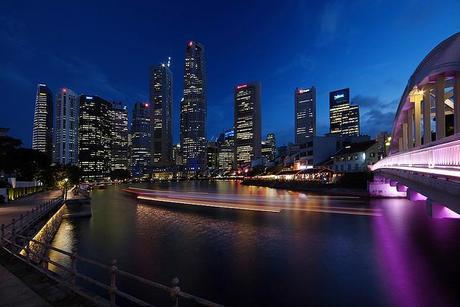 The city-state of Singapore is ideally placed to make it a fabulous choice for a honeymoon stopover, whether you're en-route to Australasia or elsewhere in Southeast Asia. While many visitors complain that it's rather bland and modern compared to other capital cities in the region, if you scratch the surface you'll find much to explore and enjoy – not to mention some of the best food in the world. In addition, Singapore makes a really easy introduction to Asia – so is a particularly great choice if it's your first time in this part of the world.
Where to stay 
Singapore is chock-a-block with great places to stay, including a multitude of five-star hotels – choosing where to base yourself will probably be a major consideration, but the city's transport system is excellent, so you needn't worry about not being able to explore further afield.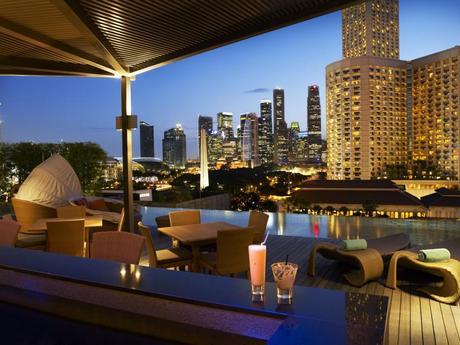 Rooftop Infinity Pool, Naumi
If you associate one hotel with Singapore, it's going to be Raffles, the epitome of the colonial era. Prices are as high as you'd expect, however, so you might find heading to the bar for a Singapore Sling is a better option. From £313 a night.
One of the most stylish places to stay in town right now is Naumi, with its fabulous rooftop swimming pool (complete with jaw-dropping city views) and sumptuous, contemporary rooms. From £191 a night.
If Singapore is part of a wider backpacking honeymoon, or if you're just trying to save the pennies, consider the Hangout @ Mount Emily, one of a slew of stylish hostels, with a great rooftop terrace and simple, but smart, rooms. From £50 a night.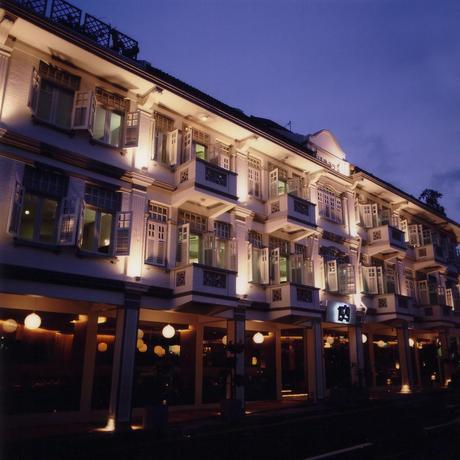 Hotel 1929
Stay in a beautifully converted old shophouse in the heart of Chinatown – Hotel 1929; despite the hotel's charming, old exterior, the stylishinterior has decidedly retro-chic sensibilities. From £95 a night.
Owned by the same people who run Hotel 1929, the New Majestic is another Chinatown gem, with playful, modern rooms designed by local artists. From £142 a night.
What to do
Eat! Singapore is a fabulous place for food, bringing together Indian, Malay and Chinese cuisines, plus countless acclaimed international restaurants. Make sure you head to at least one hawker center (food court) during your stay to try local specialities like satay, chilli crab and char kway teow (delicious fried flat noodles).
Singapore's zoo is deservedly one of the most acclaimed (and humane) in the world, and there's no better way to experience it than on night safari.
Soak up the city's riverside skyline on a leisurely boat cruise on the Singapore River.
Cool down after a day's exploration with a refreshing Singapore Sling in the Long Bar of Raffles Hotel (see above) – yes, it's pricey, but it gives you a great opportunity to soak up the colonial grandeur of this old hotel.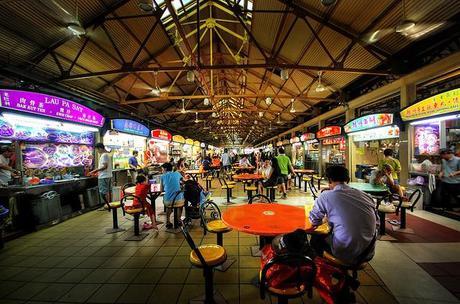 Explore Chinatown's fascinating old streets – though much of the area, which sits in the shadow of the financial district, has been redeveloped, if you head onto the quieter side streets you can still get a sense of what the area was once like.
Little India is one of the city's most interesting areas, and is the perfect place to head to if you fancy a great (and cheap) lunch of south Indian delights like dosais and thalis (my family has always sworn by Komala Vilas).
Shop till you drop. Singpore is home to an ever-increasing number of malls and shopping centres,especially along the rather Westernised Orchard Road. For more interesting shopping options, head to Chinatown, Little India and Arab Street.
Head out of the center to Bukit Timah Nature Reserve to explore the island's last remaining patch of primary rainforest – you should be able to spot long-tailed macaques while you wind your way along the paths.
Find out more about events in Singapore during World War II at the Changi Museum, a sobering memorial close to infamous Changi Prison.
The Botanic Gardens make a great retreat after shopping on Orchard Road, and are home to the gorgeous National Orchid Garden.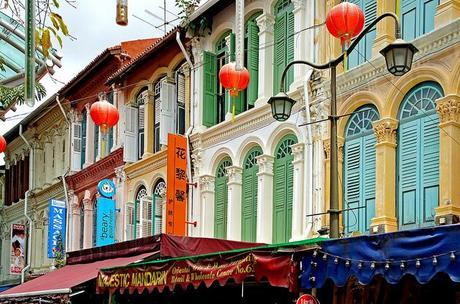 Singapore as part of a wider trip
Singapore's excellent position makes it an ideals stopover either at the beginning or end of your honeymoon (or both!). In addition to the destinations listed below, you might also want to consider combining a visit to Singapore with Hong Kong, Cambodia, Vietnam or Laos.
Australia - head to Perth to explore remote Western Australia, Sydney for a tour of the East Coast, or Melbourne for food, wine, and easy access to wild Tasmania.
New Zealand – this small country has enough natural attractions – from beautiful beaches and lush forests to fjords and glaciers – to keep you occupied for weeks.
Malaysia - just a short hop over the causeway by train or bus, Malaysia offers more great food, fascinating old cities, lush rainforests, beautiful beaches and plenty of adventure.
Indonesia - a short flight from Singapore will take you to the stunning islands of Indonesia; head to Bali for traditional culture in Ubud and fantastic beach resorts (or escape the crowds on Lombok and the Gili islands), or begin on Java to check out mystical Borobudur.
Thailand - splash out on the utterly fabulous and sumptuous Eastern & Oriental Express train journey to get here, and then take your pick between the countless beaches and islands of the south, or the lush countryside of the north.
When to go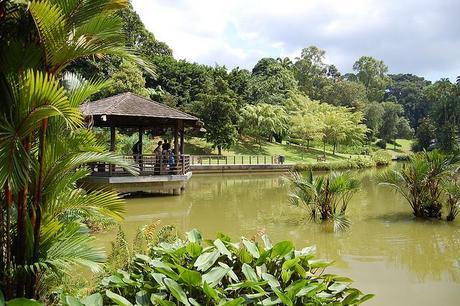 Singapore is hot and humid throughout the year, with temperatures hovering around a pretty constant 31°C. The rainy season is between November and January, though you can expect rain here at any time of year.
Photographs courtesy of: William Cho; Naumi; Hotel 1929; William Cho; alantankenghoe; Edwin. 11