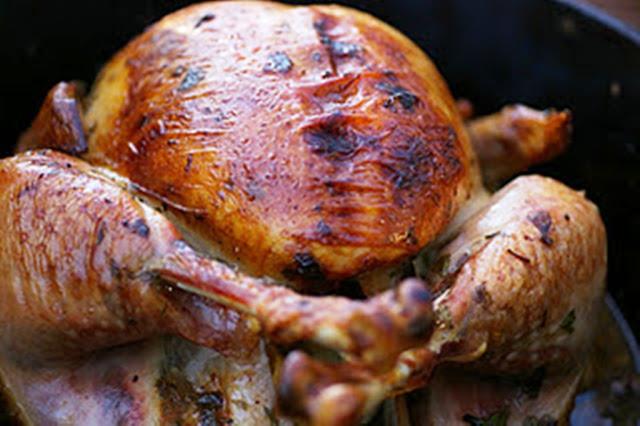 I said it before and I will say it again, brining adds moisture and flavor and keeps your bird from drying out.
You do want to make sure your turkey is perfect don't you?
Especially if you have a lot of guest expected.
To brine a turkey right, you must start a day before.
Actually, if you are purchasing a frozen turkey, depending on the size, you may need 3-4 days just to defrost it.
The other thing is make sure you thoroughly rinse all the salty brine off. This keeps the bird from being to salty.
I added honey to the brine to add a bit of sweetness and it also browns the skin perfectly when roasted.
So I do hope for this thanksgiving you decide to brine your turkey.
I think you will like it so much, you may just make it into a annual tradition.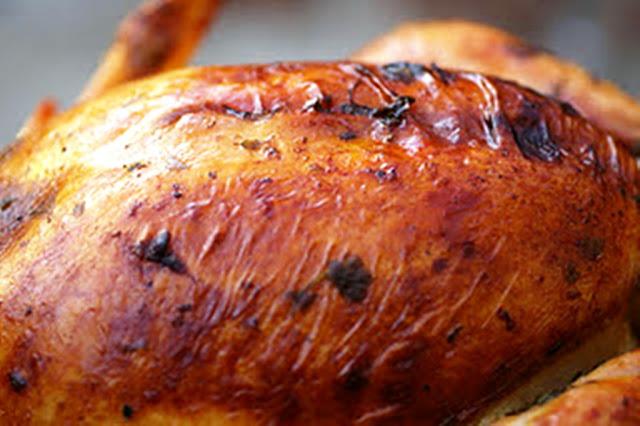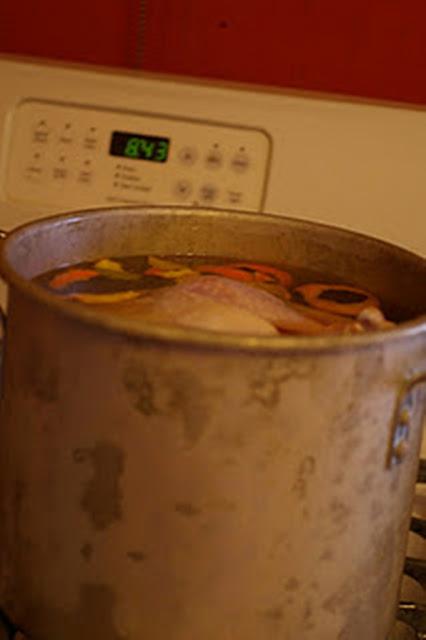 Print Recipe
Honey Brined Black Pot Turkey
Ingredients:
6 quarts of water
2 cups salt
2 cups clover honey
6 bay leaves
4 large garlic cloves, peeled and crushed
3 tablespoons black peppercorns
1 orange peeled and juiced
1 each 8-10 pound turkey
1 onion cut into quarters
3 celery stalks roughly chopped
1 stick butter
3 tablespoons parsley
2 tablespoons thyme
1 teaspoon black pepper
1 tablespoons salt
Directions:
Put the water, salt, honey, bay leaves, garlic, peppercorns, orange juice and peel in a large stock pot and bring to a boil. Stir until salt dissolves. Remove from the heat and allow to cool. Remove the innards from the turkey and rinse the bird inside and out. Put the turkey in the pot and refrigerate overnight. Use a plate to keep the bird from floating to the top.
About 45 minutes before you begin to roast the turkey, in a medium bowl combine butter, parsley, thyme, pepper and salt. Set a side.
Line the bottom of a Dutch oven with the onions and celery. (if you don't have a Dutch oven a regular roasting pan will do)
Remove the turkey from the brine, rinse to remove the salt and pat it dry with a paper towel. Slather the herb butter all over the turkey.
Preheat the oven to 325 degrees.
Place the turkey breast-side up in a 8 quart dutch oven. Clamp on the lid. Then set your timer for two hours. Don't peek in the pot until the timer goes off. Depending upon how much your bird weights is how much you will cook it. I cooked mine about 22 minutes per pound so that would be 3-4 hours. Just to make sure you should use the thermometer in the breast or thigh and make sure it reads 180 degrees or above.
Remove the Turkey from the pot and place it on a serving platter. Allow to rest 20 minutes or so before carving. While you are waiting, remove the onion and celery from the bottom of the pan and whisk in a couple of tablespoons of cornstarch. Cook it briefly on a gentle boil to thicken it. Enjoy!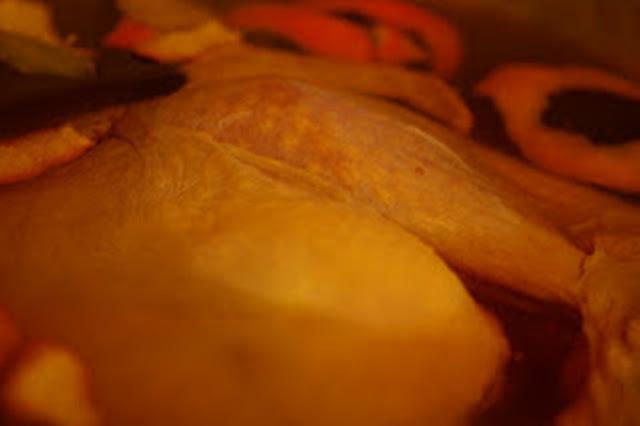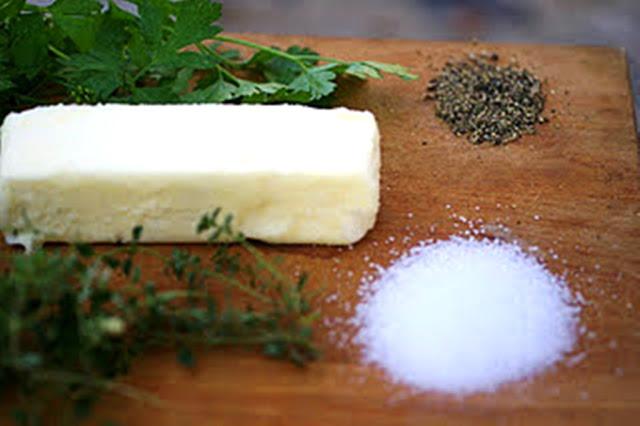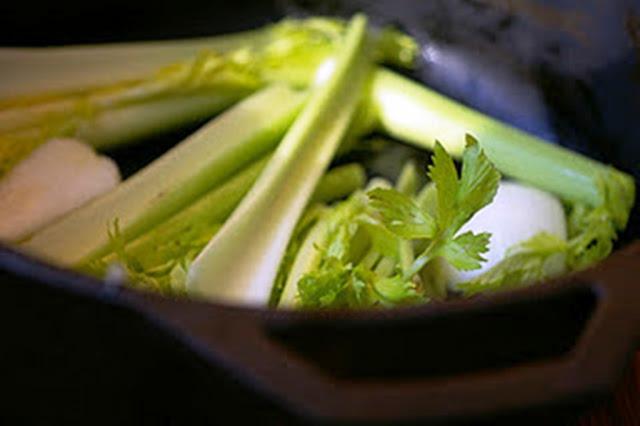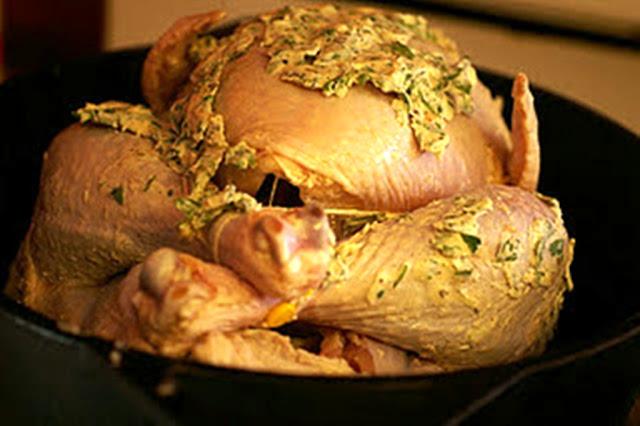 Peace be with you,
Veronica