There really isn't a whole lot that's better than a soft, doughy, fresh pretzel.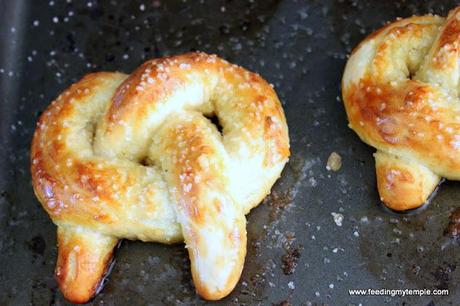 Fun fact: I FINALLY conquered my fear of working with yeast.   ::: applause :::
This is great for my recipe book, bad for my waist line. I am now addicted...I can't decide if its the carbs or working with yeast. I'll let you know after I finish this pretzel.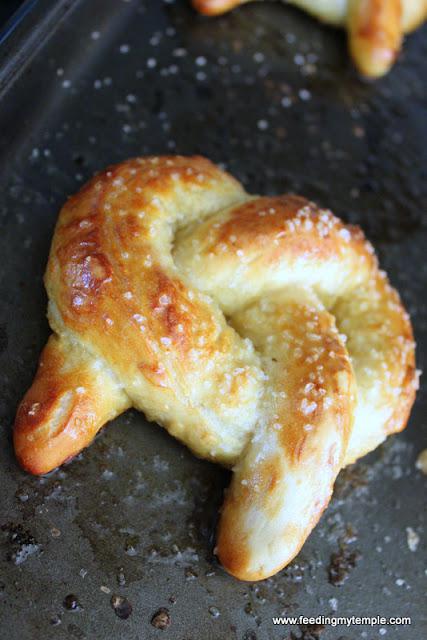 These are SO easy to make and taste amazing. You can also play around with different toppings just like your favorite unnamed pretzel shop in the mall. Cinnamon and sugar, cheddar jalapeno, stuff them with a hot dog...you could even whip up a quick cheese dip for these salted ones!