So I was roaming around on Pinterest the other day and I found this yummy recipe for Homemade Cheez-its and I HAD to try it! Thanks to Dish & Tell for the recipe.. It was great and so easy! Here is the recipe for those of you who want to try it at home for yourselves.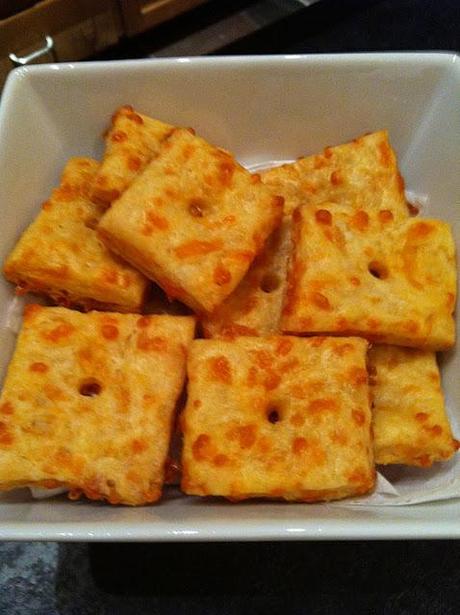 Homemade Cheese Crackers
1 cup all-purpose flour4 tablespoons cold unsalted butter1 (7-ounce) bag grated extra-sharp cheddar cheese¾ teaspoon salt½ teaspoon cayenne pepper or paprika (you can leave this out if you want)5 tablespoons cold water  1. Combine the flour, butter, cheese, salt, and cayenne in a medium bowl. Stir until crumbly. Stir in water, one tablespoon at a time, until dough comes together like a pie crust would. (You may or may not use all of the water)
2. Wrap dough in plastic wrap, press into a disc, and refrigerate for at least 30 minutes.
3. Preheat oven to 350° and line two baking sheets with parchment paper.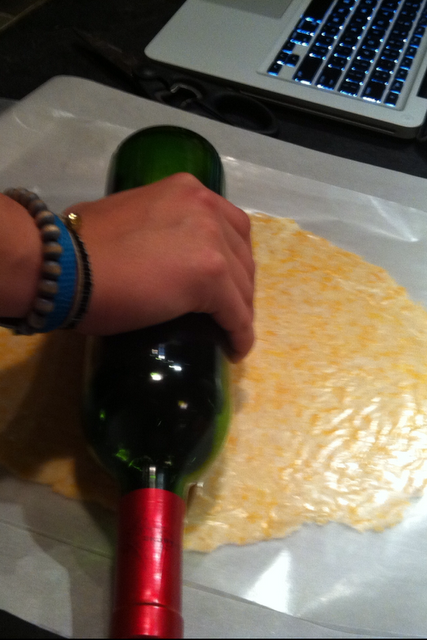 4. Place dough between two pieces of parchment paper and roll until the dough is 1/8 inch thick. I had to get creative and use a bottle of wine because I don't have a rolling pin!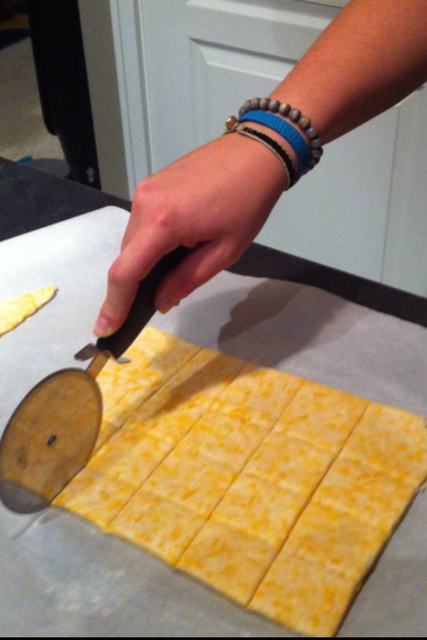 5. Use a pizza cutter to trim the dough into a rectangle and then cut it into 2 inch squares.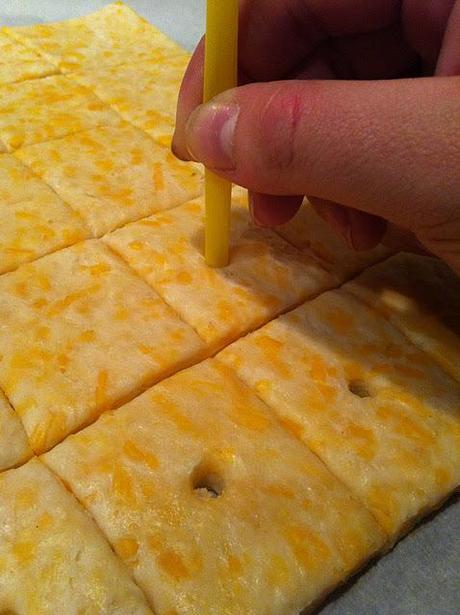 6. Poke holes in the top using a straw or toothpick so the crackers don't rise too much!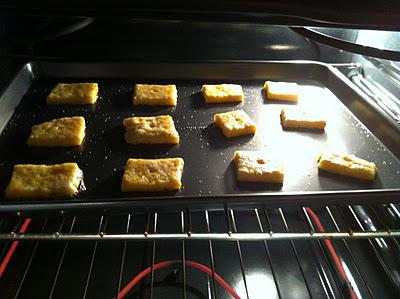 7. Bake for 22-25 minutes until crackers are slightly brown. Bake them longer if you like them crispier. 
And voila! You have yourself a delicious snack!