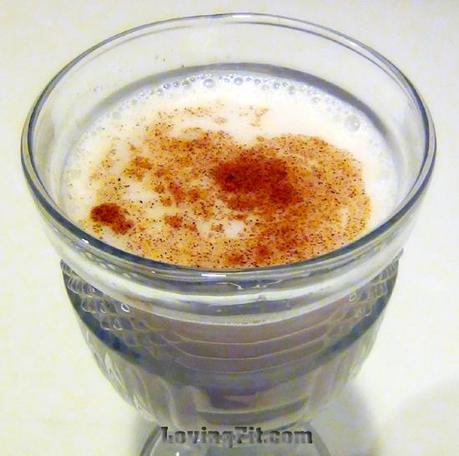 I've been drinking a lot of Almond Milk lately, and I've been wanting to try making it my self at home. This was the first time I ever made it, and it seemed like it would be super easy to make.
Since I have very little patience especially when it comes to cooking, it was a bit harder than I thought, because my blender is small and I didn't have the draining container, but I was creative and still made it work.
After I made a very big mess in the kitchen with Almond pieces all over the place and my dogs looking at me like I was crazy, I sat down and enjoyed my freshly made Almond Milk with a bit of Cinnamon. ( I add Cinnamon obsessively almost on everything, it is an amazing Spice and it's used a lot in Chinese Medicine, I even bake chicken with Cinnamon, it probably sounds weird but it tastes great

)
I made a whole gallon of this milk, and the funniest thing is I found some Coconut Flakes in my fridge that I wasn't using for anything, so I decided to make Coconut Milk as well

, since I was already at it, LOL.
Here is the Recipe for the Almond Milk ( I didn't use any sweetener, but if you like your milk sweeter you can add Raw Honey to taste )
The Ingredients: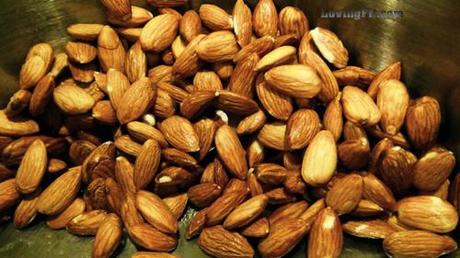 1. Raw Almonds 12 oz
2. One Gallon of Water
3. I also added Cinnamon, just a pinch to my glass
Wash Almonds really well until the water runs almost clear. Then rush most of them in a steel pot ( I used a glass to crush them, you can use other things ). Don't crush them too much, just so some of them still stay whole, Like this: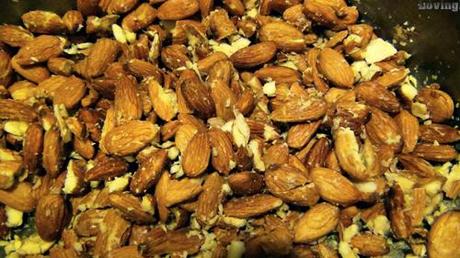 Pour the water into the pot, cover and let it stand for a few hours. Most recipes recommend for Almonds to be soaked for 24 hours or so, but I don't have that much patience so 2 hours was plenty

.
After letting it stand, you will place as much water with almonds as your blender can hold, here you can also add Raw Honey, but I prefer it unsweetened.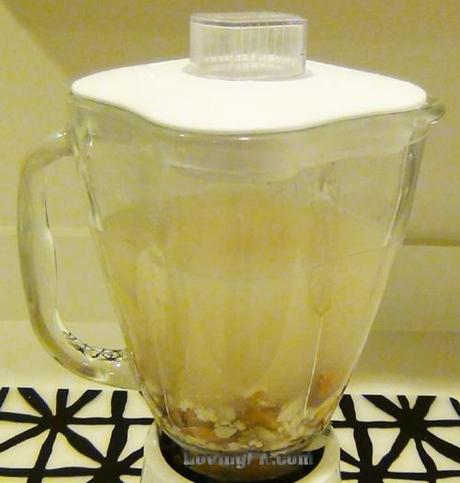 You will have a little froth after blending, like this: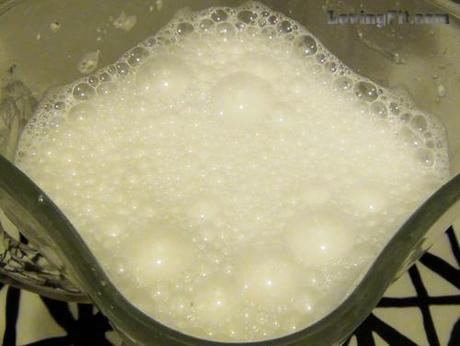 If you have a big blender and a few more kitchen appliances than me, Almond Milk would be easy to make. But I have a tiny blender and no draining appliances, so instead I used a piece of cloth for draining. In Russia my grandma always used cloth for draining and it works perfectly. I also drained one glass at a time, which was a bit of pain in my Arsie ;P, but the end result was gratifying, and I got more skilled with every glass I drained. I think next time, I might only make half a gallon instead of the whole.
This is what it looked like: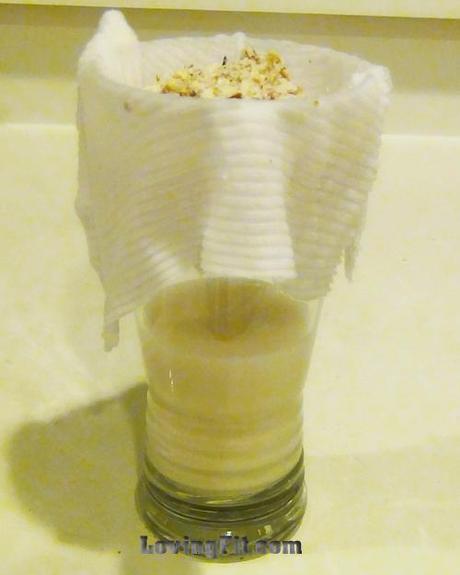 I have to say, after my calculation it is cheaper to make Almond Milk than to buy it and there is no additives. But I think I have to invest into bigger blender and a drainer, so next time it would be easier to make.