It's not too often that I go to a restaurant, and feel compelled to sit down as soon as absolutely possible, go through my photos and get something written RIGHT NOW. It takes a special place to make me so amped that I can't wait any longer, that I need to shout it from my rooftop, scream it from my little corner of the internet, that I found a true gem; a diamond in the rough.
Home Maid has me feeling some type of way, you guys. Let me catch my breath, and start from the beginning.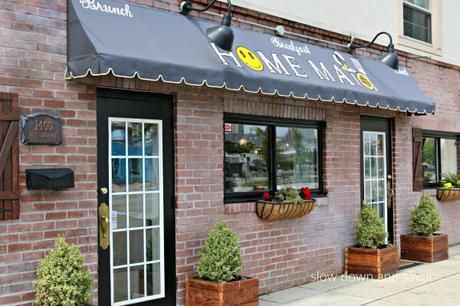 My friend Leeann invited me out for breakfast for this morning, just to get together and enjoy the newly opened Home Maid over on Key Highway in South Baltimore. I had only seen the place maybe once, but I was intrigued. She had already been with a friend, and insisted that I visit, since it is just that good. She kept saying how cute the interior is, and how great the food is, and that it really felt like you were in someone's home in the best ways.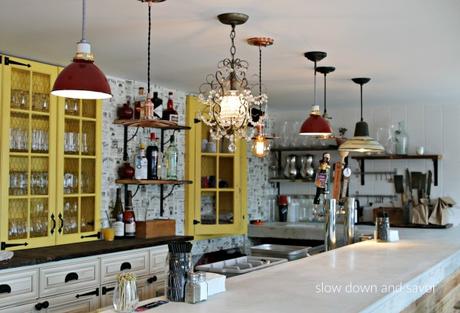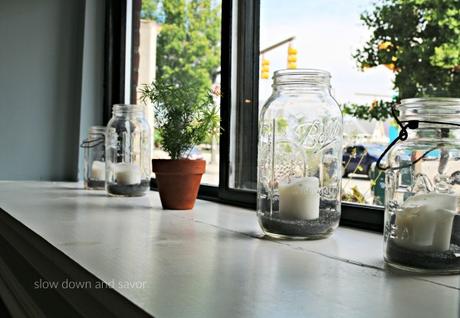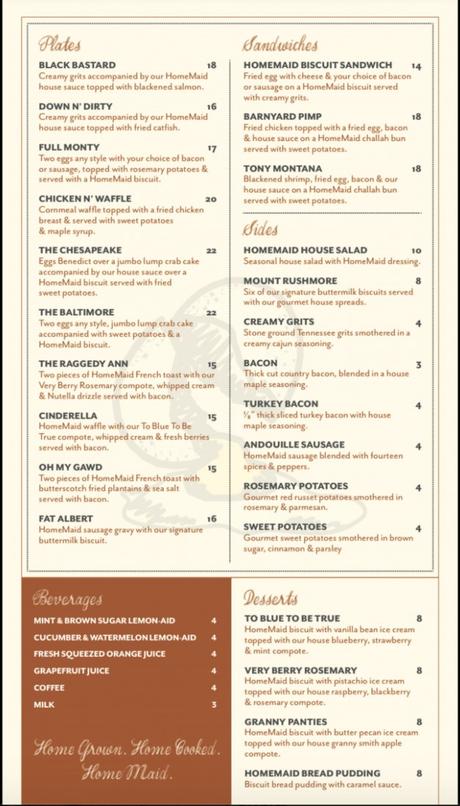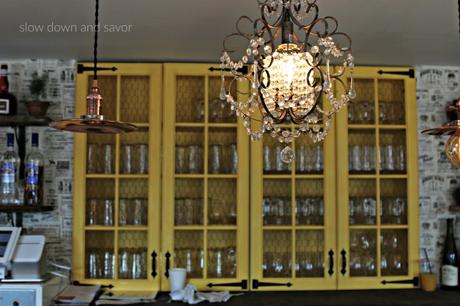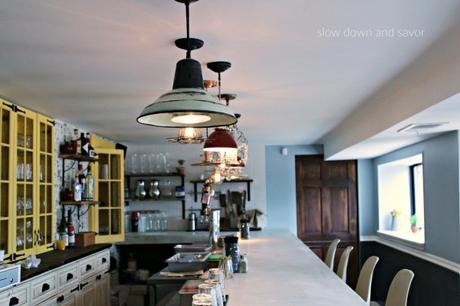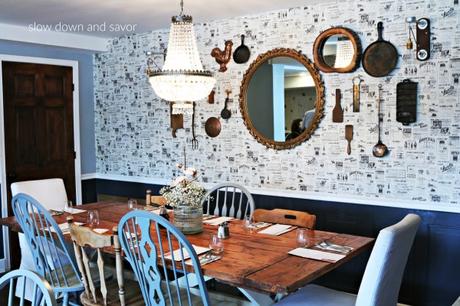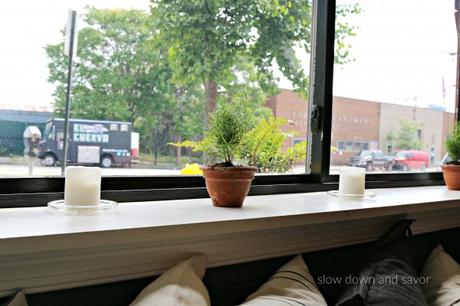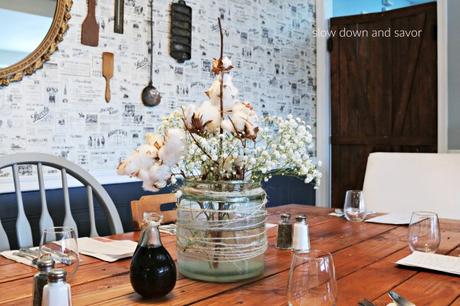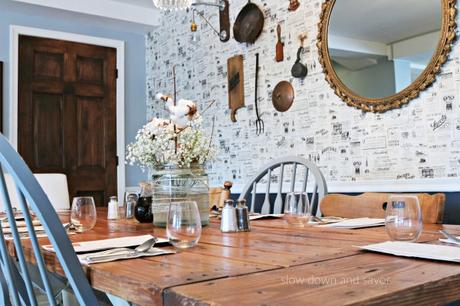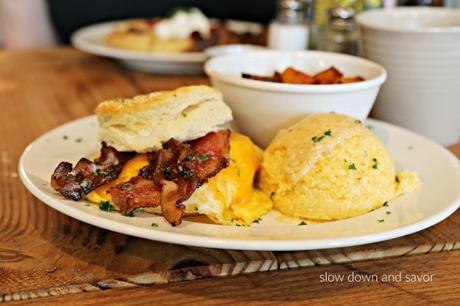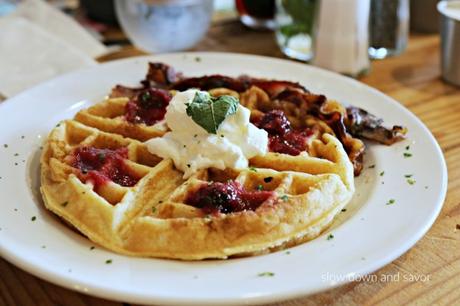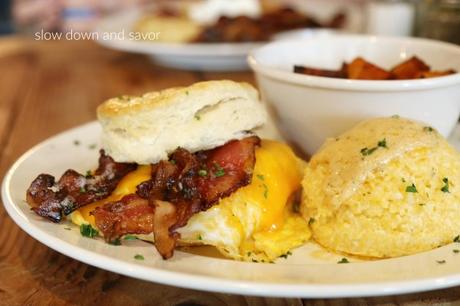 After checking out the menu online, I knew she had found something good, and I couldn't wait to go.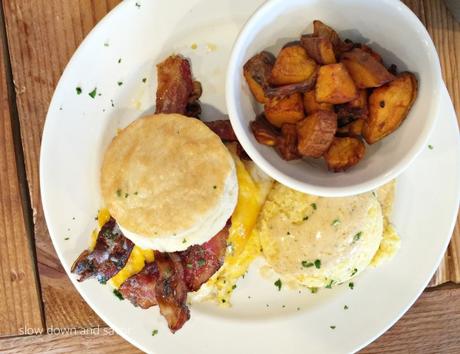 So this morning, Jack and I hurried out the door to walk the 15 minutes over there on this beautiful Monday morning, and upon arrival, I was floored with the super charming and cozy decor. I am obsessed with the way this place is designed! It's cozy, warm, inviting, clean, light, and airy. It's everything you'd want and nothing you don't. I was in love before I even sat down.
The waitstaff were beyond nice, and made sure that my little baby-man was comfortable, and that we had everything we needed. I truly did feel like I was in someone's home, and I felt relaxed.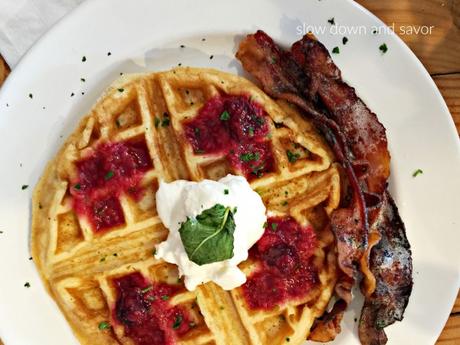 The coffee was brought out quickly, and it was delicious. It was hot, and just what I needed on this Monday morning.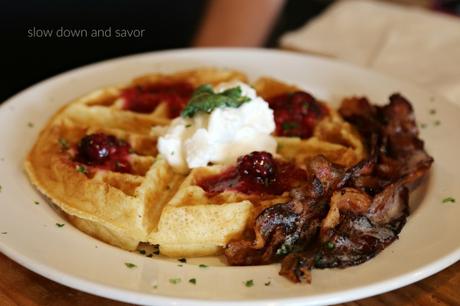 After taking a quick look-through of the menu, I settled on the Home Maid Biscuit Sandwich ($14), a fried egg and bacon (you can have sausage, but... bacon), and cheese on a HomeMaid biscuit with a side of creamy grits. I also got a side of sweet potatoes, smothered in brown sugar, cinnamon and parsley, for Jack. Leeann selected the Cinderella ($15), a HomeMaid waffle with blueberry compote, whipped cream and fresh berries with a side of bacon.
Simply. To. Die. For.
Isn't she just glorious??? I can't even properly explain how good the combo was: Fresh, homemade biscuit, buttery fried egg, ooey-gooey melted cheese and crispy, salty bacon. Heavenly.
My stomach felt a warm hug straight from an angel with this sandwich. Each bite I took was just so sunny and happy, and I knew Home Maid was the real deal. The creamy grits were perfectly cooked with a hint of garlicky goodness, and maybe the joy-filled tears of a baby unicorn. The sweet potatoes were a massive hit with the baby, and I snuck a few for myself too. Yum.


Leeann's waffle was absolutely stunning.
And of course the bacon was a major win; Perfectly crispy, wonderfully salty, and exceptionally savory.
The other items on their menu looked to be amazing too, and watching dishes like the chicken and waffles come out of the kitchen to other eager diners made my mouth water afresh.
So, as you can tell, I am a huge fan of Home Maid, and will be taking my whole crew with me next time. Comfort food in the form of breakfast made this an impressive and wonderful start to the week.
HOME MAID
1400 Key Highway
Baltimore, MD
(443) 759-8033